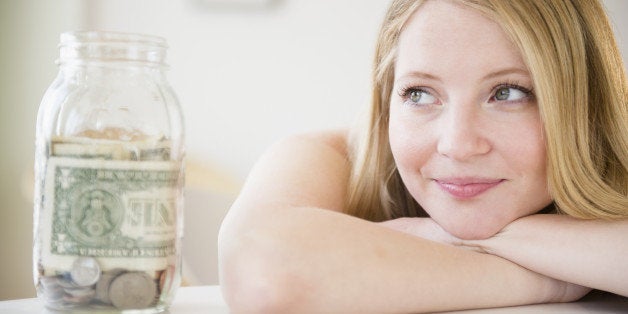 Only 39 percent of women in the U.S. say they are financially thriving, according to the Gallup-Healthways Well-Being Index.
More women are now playing the role of Chief Financial Officer in their households. Over one in three women in the U.S. makes all the financial decisions for her family. She is part of what Ketchum calls the breadwinner "pheMOMenon." Today, women are the primary breadwinners in two in five households in the U.S.

But does money equal personal success to women? No: Ketchum found that most American women put health first, followed by feeling security in one's community and home, avoiding debt, and having a good job.
While the vast majority of women say being in good overall health is critical to personal success, women's personal care is the first thing to go when they are time-crunched. One-third of American women sacrifice sleep to meet daily life demands, and one-third of women are cutting back on exercising to keep up with their scheduled commitments.
Even the most empowered and wealthy women are worried about becoming a "bag lady," according to a survey from Allianz Life Insurance Company. In September 2014, the Wall Street Journal published a story about Sylvia, who earned over $200,000 a year but racked up about $300K in credit-card debt.
The overwhelming majority of American families are financially struggling, Allianz's LoveFamilyMoney study found. Most people call themselves middle class. Most of the folks in the middle say they are either making ends meet, struggling financially, or poor. And one in two "modern families" is living paycheck to paycheck. These modern families are defined as those with a nontraditional structure: multigenerational, single parent, same-sex couples, blended families, older parents with younger kids, and boomerang families with adult children moving home.
Twice as many of these modern families have declared bankruptcy versus traditional families. And Gallup recently found that women's well-being suffers more when marriage ends through divorce or separation. Furthermore, stress and substance use spikes up for women compared with men when their marriage is over.
Health is what's at stake when financial wellness is out of balance.
CIGNA drew a strong link between health and financial well-being in their research into consumers and financial security. As people spend more on out-of-pocket costs for health care, most believe health costs for preventive care, emergencies, treatments, prescriptions and long0-term care could ruin their prospects for a secure retirement. Forty-two percent of people worry they won't be able to pay for their kids' college because of health costs. Eighty percent of people wish "doing healthier things didn't cost so much," their survey said. Cost is the #1 reason people don't go to the doctor, CIGNA found.
This all begs the question: how to avoid becoming a bag lady, and an unwell one? First, recognize that one's financial wellness is integral to overall health. More employers are paying attention to financial wellness as part of their overall employee benefits strategies. Read the fine print of your benefits plan to see if your workplace provides financial counseling. If you want to DIY financial wellness, there's a growing industry of health care cost transparency businesses, such as Castlight Health, Change Healthcare, HealthSparq, MedCost, PokitDok, among others serving this new business. Many health insurance companies offer cost estimators that calculate your financial responsibility before you get sticker shock at the point-of-service. To shop for prescription drugs, GoodRx, Costco, and OptumRx offer digital tools to help compared the prices of medicines in your community.
With health price transparency, people can morph into health consumers. Most people would be willing to change doctors and pharmacies to save money. Women are especially price-sensitive in health care: Change Healthcare found that women are at least twice more likely to act on a potential opportunity to switch providers.
Every major financial services company's website has advice and tools to get you started on organizing your personal financial profile. Try out Mint, Budgt, Spendee, Moneywise, Dollarbird, LevelMoney, among others, for mobile apps that help with financial management. And max out your 401(k) or tax-advantaged retirement plan like a SEP-IRA if you're self-employed or own a small business. If you don't have a retirement plan, start one up even with the smallest financial contribution you might be able to make. Time is your friend when it comes to investing: the sooner you start, the more your fund builds over the long term.
Charles Schwab found that 87 percent of American workers would hire someone to change their car's oil, but only 24 percent of people would get help to figure out their 401(k) plans. Avoid the bag-lady scenario: Put taking care of your personal and financial health on par with your car's.
Related
Popular in the Community