"My idea from the beginning was I wanted it to be like a moving Vanity Fair cover," said Shoshana Bean, describing the video she and fellow Broadway superstar Cynthia Erivo filmed for their cover of Taylor Swift's "I Did Something Bad."
"I'm obsessed with Downton Abby," the singer told Party Foul Radio with Pollo & Pearl. "So if Downton Abby made a music video, this is kind of what it would be; it would just be very still and regal."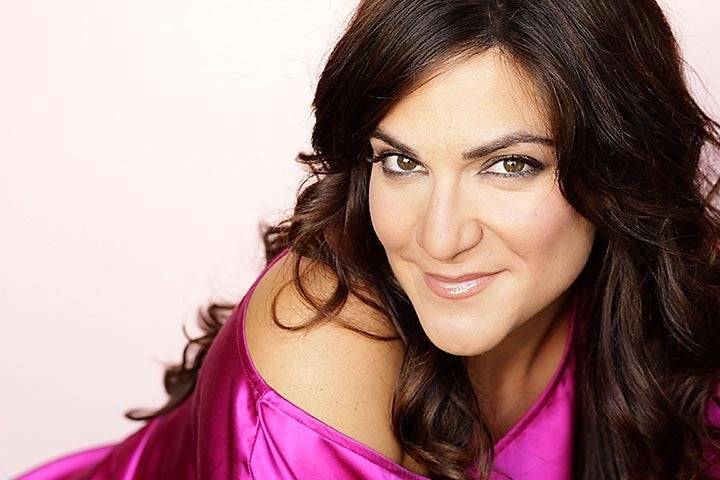 Pairing Broadway stars and two instrumentalists, all clad in black and scarcely moving a muscle for four minutes, doesn't exactly sound like a recipe for success. Fortunately for Bean and Erivo – not to mention listeners accounting for nearly 650,000 YouTube views to date ― it has been.
"People's reaction is beyond anything I could ever... both Cynthia and I are like, 'What is happening?!'" confessed Bean on Podomatic's No. 1 LGBTQ Podcast. "We thought it was cool but not this cool!"
Fans of The Great White Way are likely familiar with both women. In 2005, Bean stepped into Idina Menzel's shoes playing Elphaba in the Broadway production of Wicked, reprising the role a year later for the company's first national tour. Erivo won "Best Actress in a Musical" at the 2016 Tony Award as Celie in The Color Purple.
Backed only by Kiara Perico on viola and cellist April Guthrie, their voices meld beautifully for the smoldering take on an album track from current Swift opus Revenge. Ryan Parma's video captivates, calling to mind the nonplussed female guitarists in the iconic music video for Robert Palmer's '80s hit "Addicted to Love." Cooed Bean: "Yes, you got it!"
Whether for its visuals or the powerhouse vocals – likely a combination of the two – "I Did Something Bad" has become a viral sensation. Media outlets from Billboard Magazine to Entertainment Tonight, Elle to Broadway staple Playbill have heaped praise on the rendering.
Even Swift herself took notice, sharing the link to her nearly 86 million Twitter followers. Bean called the experience "crazy," especially given the "Look What You Made Me Do" star's recent step away from social media for the release of the new album.
"My friend, in the morning, was like, 'What if Taylor sees it?'" she shared a conversation from Dec. 1, when the video went live. "I was like, 'She's never going to see it.' Then I woke up from a nap four hours later to a retweet!"
Despite several friends close to the mega-star — like choreographer, fellow Broadway star and RuPaul's Drag Race judge Todrick Hall — how Swift discovered their version is still a mystery, Bean says. The tweet, though, eased some concern. She shared: "You never know if you're going to offend someone."
WATCH: Shoshana Bean & Cynthia Erivo Slay
"I love seeing my songs covered by other people, how they reimagine and reinvent," stated Bean, "So I would always hope it would have the same affect on [Taylor], that she would enjoy it, respect it, be flattered. I don't know. I just love the song."
In fact, one article cites Bean saying "I Did Something Bad" was "love at first listen." The singer used the podcast as an opportunity to "slightly retract" the earlier statement.
"Nothing of Taylor's is ever 'love at first listen' for me," confessed Bean, a guest performer last summer at TrevorLIVE New York 2017, a signature fundraising event supporting the Trevor Project's LGBTQ-focused suicide prevention resources and crisis intervention services.
"Taylor is like an earworm," she continued. "I always go through and am like, 'Nah, I'm not into it!' Then something will bring me back to it."
In this instance, Bean was in Hawaii, preparing to hit the treadmill. Knowing "if for nothing else, it's going to give me a great beat," she turned on Revenge. "All of a sudden," the singer recalled, "I was like, 'Holy shit! This is a great album!'"
Her ears really perked up, Bean said, when Swift sang, "You've got to leave before you get left." Before her workout finished, the track was on repeat with the genesis for her cover forming.
According to the singer, whose next solo album Spectrum is set for release February 2018, she never considered of her rendition a "huge reimagining" of the original. Though hailed as such by many, Bean simply honed in on the lyrical mention of "violins" and peeled back layers of production and "sonic elements" Swift is dabbling in on the new record.
"Sometimes that can overshadow what's just a good song on its own," said Bean, pointing to the success of her cover as proof the track "can stand on its own with just a couple violins or just a piano or just a guitar." That, she says, "is the magic of Taylor Swift in the first place.
"She's a great songwriter. No one can dispute that," she concluded, "When you strip away all the bells and whistles, that's what's there — and I think that's all we really did, just strip away the bells and whistles."
Follow Party Foul Radio on Twitter.
LISTEN: Shoshana Bean Talks LGBTQ Fans, Taylor Swift Cover, Broadway
REAL LIFE. REAL NEWS. REAL VOICES.
Help us tell more of the stories that matter from voices that too often remain unheard.