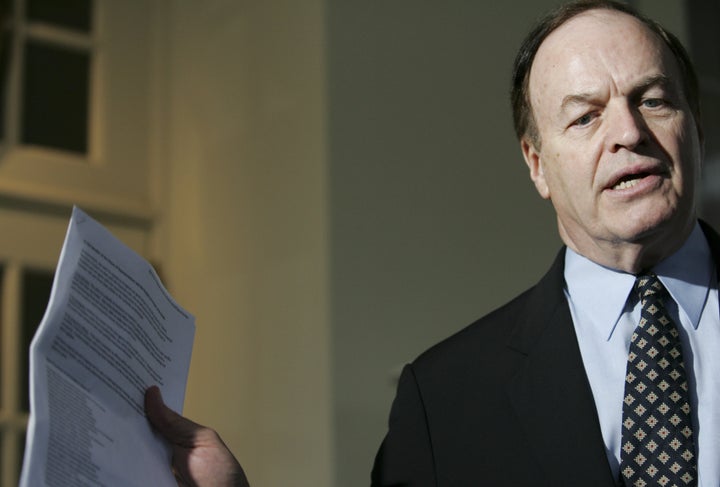 Sen. Richard Shelby (Ala.), a key Republican negotiator on the Banking Committee, said that the idea of a Consumer Financial Protection Agency with independent rule-making authority is "nonsense" -- no matter where it ends up being housed.
Shelby said he isn't concerned whether the agency ends up within the Federal Reserve or the FDIC -- his top priority is preventing it from making rules on its own to protect consumers. Banking regulators, he said, should "absolutely" have veto power over any rules intended to protect consumers from dangerous or deceptive financial products.
"Whether it's housed at FDIC, housed at Treasury or housed at the Fed, it's a question that if it's free standing and has rule-making power and not subject to safety and soundness [considerations], I think it'd be a no go," said Shelby.
In other words, if the banking system's overall "safety" (or financial health) is threatened because it can no longer engage in deceptive or abusive practices, then banking regulators could veto those consumer protections and allow the practices to continue.
Asked by HuffPost if he could support a CFPA that had the authority to write rules, but not the power to enforce them -- which Banking Committee Chairman Sen. Chris Dodd (D-Conn.) has floated -- he rejected such a compromise.
"No, I don't think so," he said. "I think that what we've got to worry about is safety and soundness above everything. It trumps everything. We're all consumers." The main argument that bank lobbyists make against any regulation is that it will damage the safety and soundness of the financial system.
"We're looking at this. There might be a way to work this out, but we don't know yet," said Shelby, who said he's in regular touch with Dodd.
"If we work together in a real, meaningful, bipartisan way, we'll pick up 80 or 90 votes. If we don't, we're going to have a stalemate on the floor," Shelby said.
Dodd, asked about housing the CFPA inside the Fed, gave a brief answer. "I haven't done that yet," he said, rushing into a meeting of his Democratic colleagues for a weekly lunch.
Sen. Bob Corker (R-Tenn.), a more junior member of the committee who has taken a leading role in negotiations, wouldn't say whether he was the author of the new Fed approach.
"Let us finish our work," he said. "Things are progressing very well."

REAL LIFE. REAL NEWS. REAL VOICES.
Help us tell more of the stories that matter from voices that too often remain unheard.