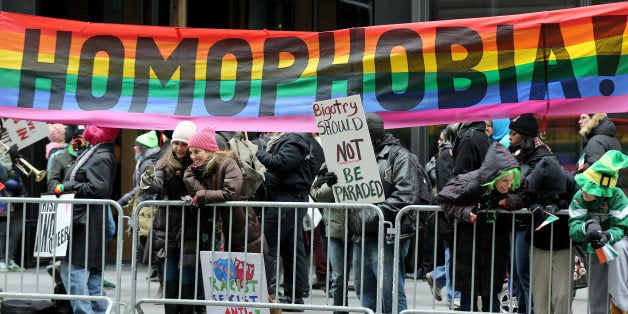 (Adds details of Boston parade dispute)
NEW YORK, Feb 17 (Reuters) - Gay rights activists and elected officials said on Tuesday they would continue to protest New York City's main St. Patrick's Day parade even as organizers prepared to let a gay group carry a banner this year for the first time in the parade's history.
The problem, they say, is that the group, an organization of gay NBCUniversal employees, does not represent gay Irish-American people at an event that marks the most prominent celebration of Irish heritage in the United States.
"The issue has never been about having a gay group in the parade," Daniel Dromm, a City Council member, said at a news conference outside City Hall where he was joined by Irish Queers, a group that has organized annual protests of the parade. "It has always been about having an Irish gay group in the parade. For the parade organizers to try to pull this trickery by allowing an organization called OUT@NBC to march in the parade is not a solution."
The main parades in both New York and Boston have faced years of mounting criticism from activists and corporate sponsors. Organizers New York's event said in September they would end their policy of barring gay groups from displaying identifying banners.
They allowed only the group from NBCUniversal, the Comcast Corp unit that broadcasts the parade, to join on March 17, but suggested similar groups may be able to apply for the 2016 parade.
NBCUniversal said in a statement on Tuesday the group's presence would be a "first step towards an increasingly inclusive era" for the parade.
The foundation behind the parade, which did not respond to a request for comment on Tuesday, had long said participation of clearly identified gay groups would run against the event's roots in the Roman Catholic Church, which says gay and lesbian sex is sinful.
The parade, entering its 253rd year, is the oldest and largest St. Patrick's Day event in the country, according to organizers.
A similar fight over the inclusion of gay groups has long simmered in Boston. In December, a new group of gay and lesbian U.S. military veterans called OutVets was approved to march in the Boston parade.
Despite that, another group, Veterans for Peace, last week sued Boston in federal court, contending that city officials have long given preference to the Allied War Veterans when granting parade permits.
Veterans for Peace, who have said they would welcome more than one gay group if they were in charge, have also applied to hold a parade along the same route at the same time, the lawsuit said. (Additional reporting by Scott Malone in Boston; Editing by Jonathan Allen and Eric Walsh)

Before You Go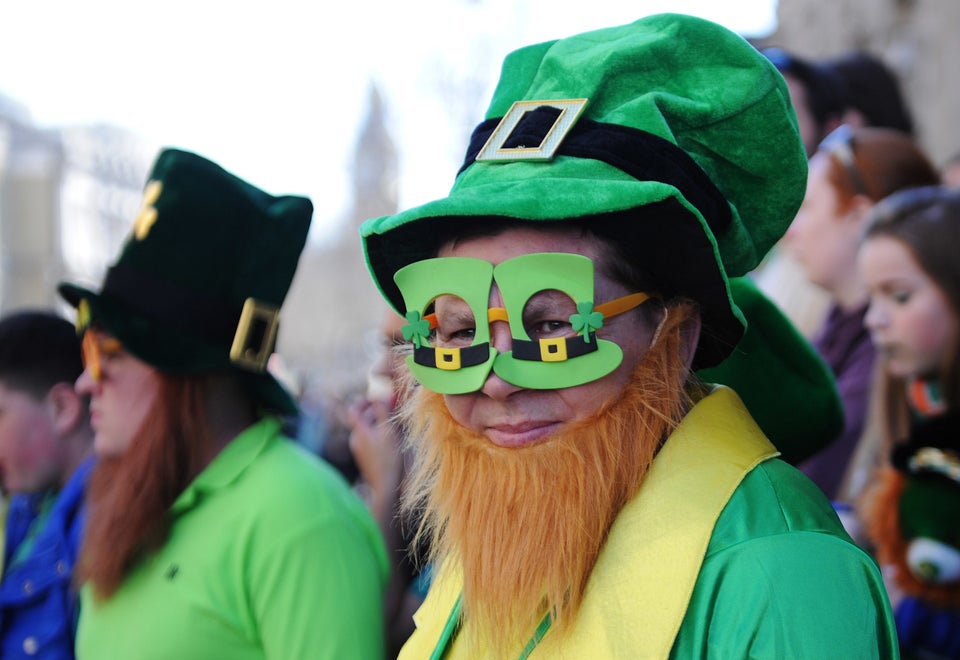 Everyone's Irish: St. Patrick's Day Celebrations
Popular in the Community