Have you ever grabbed a mirror, opened your legs and spent a few minutes or maybe even hours examining your vagina while wondering, "Does this look normal?" You're definitely not alone.
For some women, it's the length or thickness of their labia minoras that they're unsure about; for others, especially women of colour, there's this notion of the vulva being "too dark" or "discoloured," on top of a plethora of other concerns.
And while we could spend all day dissecting the insecurities women face when it comes to their lady bits, it's important to understand where the benchmark for the "perfect vagina" came from — however, the answer can vary.
"I don't think there are ugly vulvas but I do think there are less exciting ones," Boodram said. "The ones that don't want to be seen in the light, the ones that don't want to be kissed in fear someone may look too closely, the ones that stay covered unless absolutely necessary."
"I think the hangups about appearance are more about a choice someone made one day that they don't measure up," she added.
But for Sophie, she knows exactly when she began to feel bad about the look of her vagina.
"One of my ex-boyfriends once said to me, 'Your pussy looks like roadkill' during our breakup," she shared. "I can't put into words how much that hurt me, or why it hurt me so much, but I think it targeted a part of my ego that had never been adequately built up.
I even went as far as to look up surgeries like labiaplasty, thinking that would make my vagina beautiful."
For Kate, on the other hand, her sense of doubt came from external factors, and stemmed from lack of visibility.
"My major insecurity was always my labia," she said. "It's not like we are shown the diversity of this female body part in mainstream media, so I never really had much to go off of when it came to comparisons."
"People look at their vulvas like an attraction for the public, not a sacred, fundamentally perfect place." — Shannon Boodram
"I just knew that mine looked different from the images I had seen," she continued. "Vaginas were always depicted as compact flower buds while mine looked more like a blossomed flower. I always felt like my lips were too long and out there."
The 20-something even admitted to rejecting oral sex from partners in the past. But now, she confidently embraces her vagina's appearance.
"I feel like the insecurity left me as I matured. As with all body parts, they come in a variety of shapes and sizes. You should never be ashamed of the way you were made."
But although both of these women have previously struggled with loving their labias and letting partners fully embrace them down there, Boodram says in her experience, labia length or size is typically no big deal for the other party.
"[More labia] just seems like more grounds to play with," the sex expert said. "I have spoken to a lot of women who have sex with women and men who have sex with women and never before have I heard, 'I didn't enjoy the sex because their labia kept getting in the way.'"
She also added that while she's heard comments about the size, it was typically mentioned as an observation and not a critique.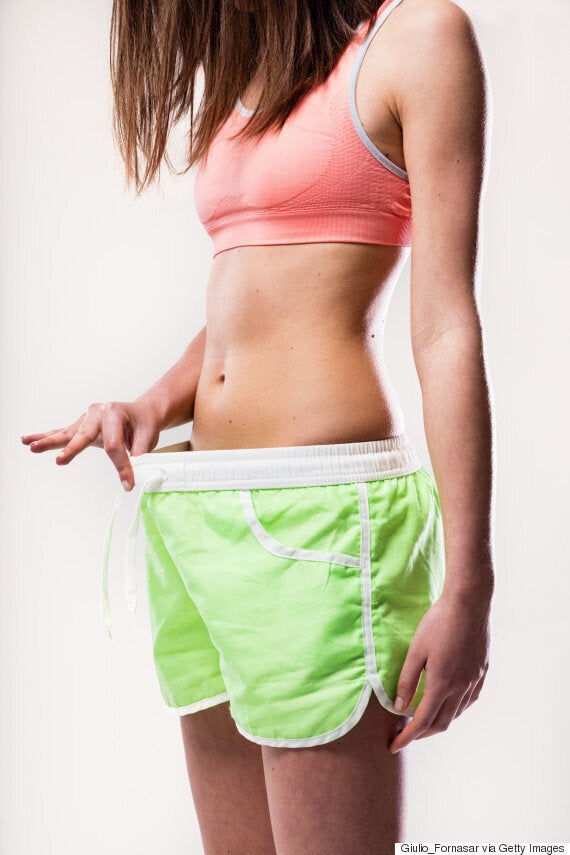 Nonetheless, the obsession with our labias may be an increasing cause for concern.
However, the publication wrote that a new set of guidelines encourages doctors to advise teens to think carefully before going under the knife, unless the labia itself is causing discomfort.
But the labia isn't the only issue women have when it comes to ditching the critique of their lady parts.
For many women of colour, sometimes the hue of their vagina leaves them feeling less than desirable.
The reason for this could quite possibly stem from the low visibility online and in sex-ed curriculums for non-white women's anatomy. And a quick Google images search of the word "vagina" proves that notion to be totally valid.
"As a teenager, I would spend hours with my legs open in front of a mirror examining my vagina," Sophie revealed. "I thought it was too dark, too ugly, too everything but what I wanted it to be. I would look at porn to see what other women were working with and make comparisons."
"I figured if I waxed, that would solve all my problems... It got rid of the sense of 'darkness' because my pubic hair was dark, but I realized the skin was dark too, creating a subdivision of my initial issue," she added.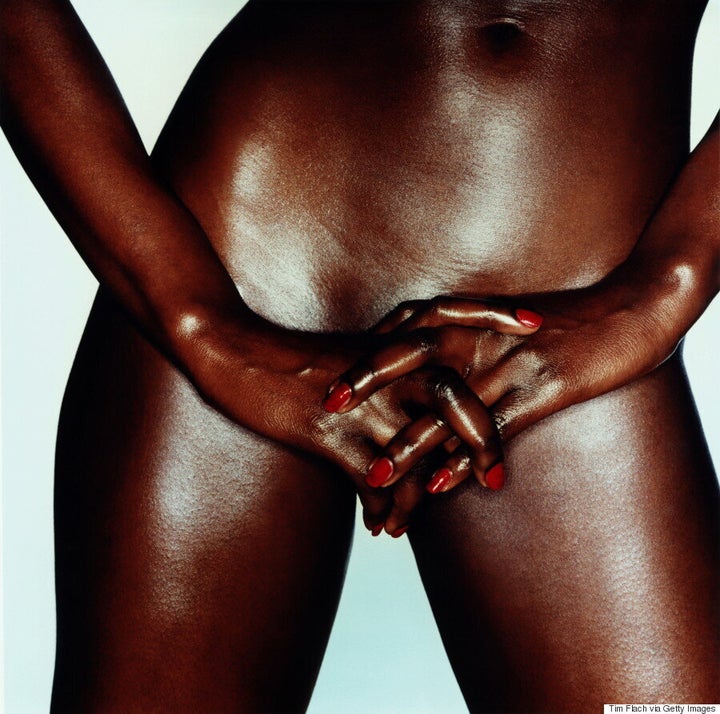 But according to Boodram, vaginal colouration is not only a problem for WoC, but for women across the board.
"I've heard a lot more criticism about too pink than too dark," she explained. "So I guess it depends on who you ask. My suggestion? Ask somebody who is into what you have; that's the kind of person you want to be sharing your glory with."
And Sophie agrees, explaining that by making herself vulnerable when she got into a loving relationship, she was able to feel more secure.
"When I opened up to my current partner about my insecurities, he made it a point to ensure that much of our sex started with me opening my legs to him and having him just stare directly at my vagina and then making love to me," she said. "I can't describe the level of discomfort and awkwardness the first couple times, but it's made me so open to him, so comfortable and so confident, even outside the realm of our relationship.
As time went on, I realized that my vagina wasn't ugly. No one's was. It's just different. Every vagina is different."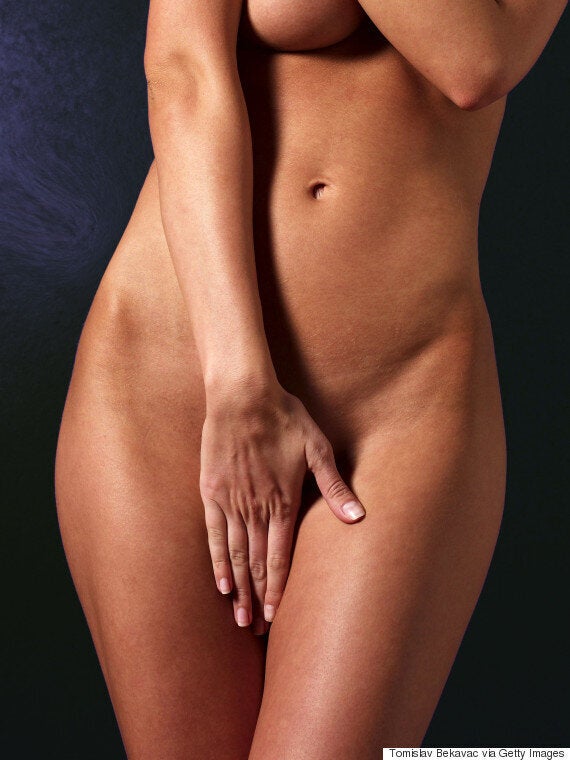 While you don't necessarily need a significant other to tell you that there is no such thing as an "ugly vagina," it's definitely helpful to get a boost of confidence from an external source. But Boodram still believes both education systems and women should work to be more proactive when it comes to vagina positivity.
"First of all, girls aren't even taught about their clitoris in the majority of the sex-ed programs offered at school," the Toronto native said. "Overall the system doesn't teach girls to honour and seek the best for their bodies. As a result, people look at their vulvas like an attraction for the public, not a sacred, fundamentally perfect place."
"I heard recently that people think about 70,000 thoughts per day and 70 per cent of those thoughts are negative," she continued. "You don't have to think negatively about your vulva — after all, it's you who has the problem, not it. Trust me, (s)he be chillin."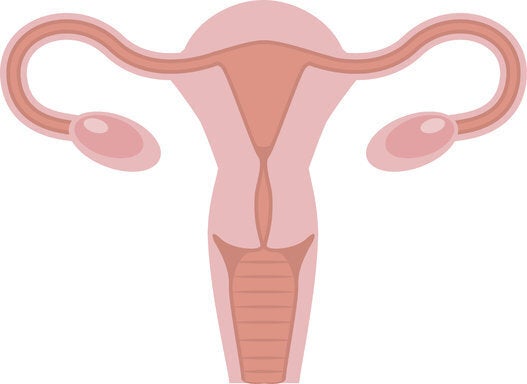 What You Need To Know About Vaginal Dryness
Popular in the Community