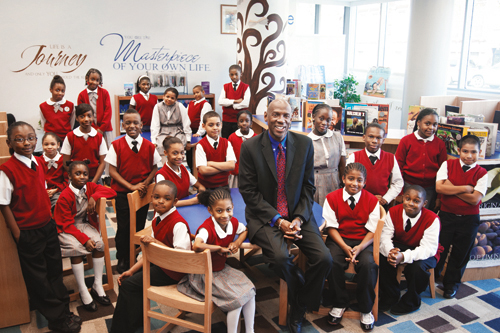 Geoffrey Canada started the Harlem Children's Zone (HCZ) 14 years ago with the goal of providing every necessary support service to the children living on one block in New York City's poorest neighborhood. Today, the HCZ serves the needs of 11,000 children, from birth through college, and their families, within a nearly 100-block area.
We all know Geoffrey Canada. Oprah loves him. Stephen Colbert loves him. We all love him. As the founder of the now-famous Harlem Children's Zone, he provides support services to the children living in New York City's poorest neighborhood. The organization has witnessed incredible growth since it's inception in the 1990s, and Canada continues to help change the odds for the city's less fortunate young people.
It is people like Canada, who see problems and determine to try to fix them, that are shaping the landscape of social entrepreneurship in the 21st century, as Arianna Huffington noted in her recent blog. In addition to his many accolades, Canada is now included in the new book Everyday Heroes: 50 Americans Changing the World One Nonprofit at a Time, published by Welcome Books.

Two years ago, photographer Paul Mobley and author and editor Katrina Fried set out to find 50 of the country's most inspiring social entrepreneurs, and the results were nothing short of remarkable. The groundbreaking visual book provides stunning portraits accompanied by first-person narratives, highlighting the stories behind the causes.
Among those featured in the book are several local heroes, including Canada, whose nonprofits are based in New York. Readers will meet Charles Best, founder of the charitable website DonorsChoose.org, which allows donors to fund public-school classroom projects around the country. They will also get to know Mark Goldsmith, who bypassed a relaxing retirement to launch Getting Out and Staying Out, which has offered a combination of psychological, educational and vocational support to hundreds of men transitioning from incarceration to civilian life. And Nancy Lublin, who started DoSomething.org, the largest organization devoted to teenagers and social change in America.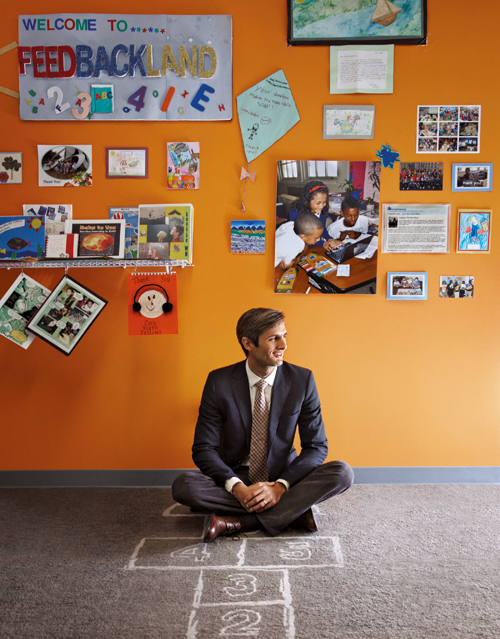 When Charles Best started DonorsChoose.org, an online charity that raises money to fund public-school classroom projects through small donations by concern citizens, he was a recent Yale grad, surviving on a starting teacher's salary, still living at home with his parents. Twelve years later, DonorsChoose.org has received more than 1.5 million contributions subsidizing 250,000 teacher requests.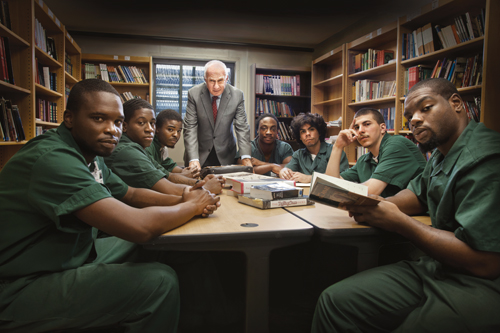 Mark Goldsmith enjoyed a long and lucrative career as a business executive. When it came time to retire, he could have just donated his suits to charity, settled back in a deck chair, and enjoyed the rewards of his hard work. He could have done that, but he didn't. He called upon his lifetime of profit-making skills to build a robust nonprofit called Getting Out and Staying Out in 2004. The organization assists convicts reentering society.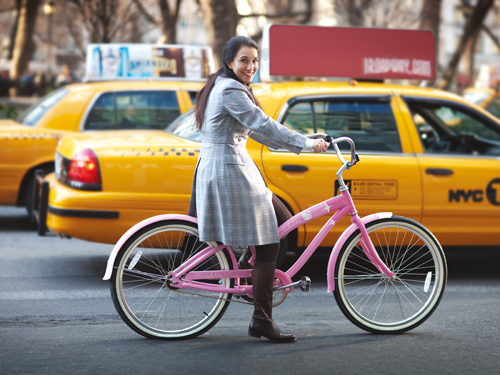 Nancy Lublin runs the largest organization devoted to teenagers and social change in America. Under her leadership, DoSomething.org's internet-based model and it's-hip-to-help-the-world vibe have succeeded in making the words "charitable" and "cool" synonymous- a charmed achievement in the domain of nonprofits.
These four passionate souls are making significant, measurable differences in the lives of millions. They earned their places among these 50 pioneers, who boast a variety of surprising backgrounds and beginnings, and they leave no doubt that any "ordinary" citizen with the requisite amount of passion and ingenuity can create extraordinary change. There are no more excuses.
REAL LIFE. REAL NEWS. REAL VOICES.
Help us tell more of the stories that matter from voices that too often remain unheard.