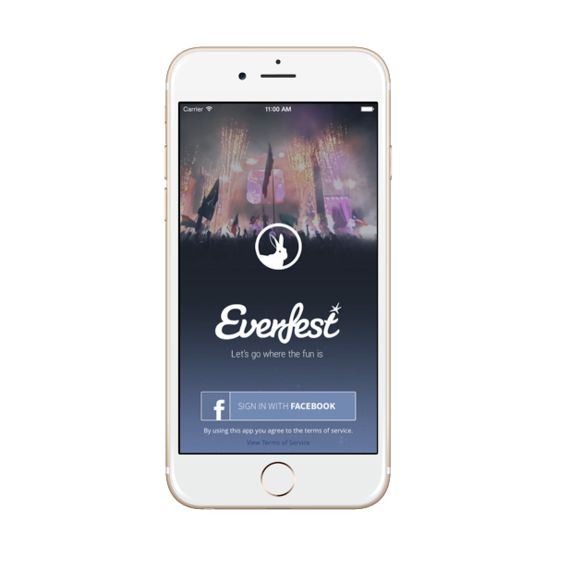 With the exponential growth of music festival culture comes its exponential evolution. Organizing these events, whether big or small, is no easy feat, and many festivals are extremely eco-conscious, emphasizing the "leave-no-trace" philosophy. Eliminating waste is one of the greatest challenges, and while much of this is in the hands of the attendees, the organizers have the opportunity to reshape the festival paradigm. Living in the era of the smartphone, it only makes sense that the next step is to go paperless.
The Everfest crew is aiding this transition with their new festival app promising everything you could need from a paper pamphlet and more. "The short story is festivals spend tens of thousands of dollars on one-off apps that everyone deletes the next day, and they do it year after year, which is really terrible for everyone," says Everfest co-founder Paul Cross. "Our app is free, will work for any festival and will always have the latest technology."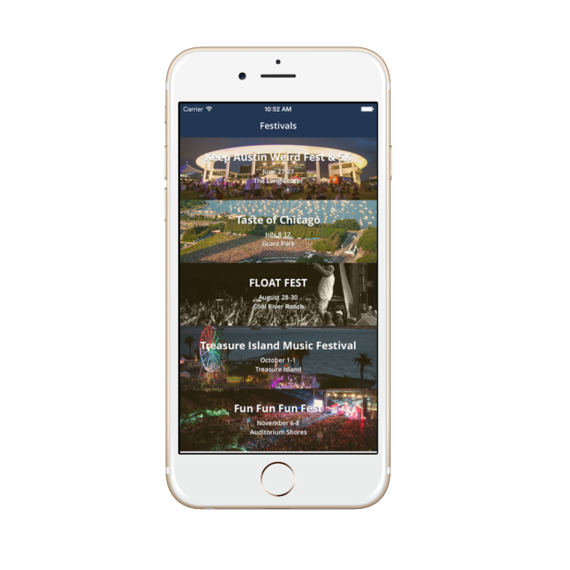 While many festivals now have apps, Everfest's app has some unique features: it is free, works for any sized festival, will not kill your phone's battery, benefits from iteration, and has a state-of-the-art map that will soon be self-service. It also offers a unique take on "Find My Friends" and will soon offer greater connection via Tribes. The app is currently free for attendees and organizers but may offer premium features in the future. The iOS app debuted at the Keep Austin Weird Festival in June, and the Android app is expected to launch this week.
For now, the Everfest team is focused solely on helping the organizer. They know the organizer is the backbone of the festival industry, passion-driven and often operating on thin margins. The vast majority of festivals are not the mega music festivals that most immediately think about. There is a huge layer of festivals, music and otherwise, that do not have huge budgets to work with, but that shouldn't prevent them from giving their attendees an integrated mobile experience.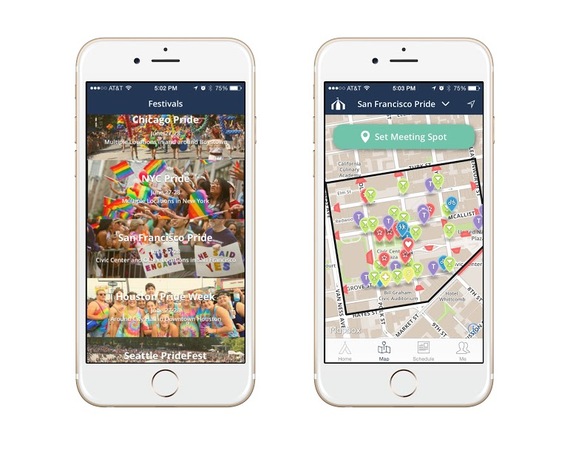 "Everfest's goal is to bring people together in shared experience and celebration," says co-founder Jay Manickam. "We actually want to get people away from their screens and living the moment. The website is built around discovery and nostalgia, the before and after, and now we are launching the mobile app to fill in the day-of experience."
The app currently focuses on festivals around Austin, Chicago and San Francisco, and that list is quickly growing. The largest festival using Everfest as their official app is currently Pecan Street Festival in Austin, with an expected attendance of around 250,000. Having officially launched desktop in March, Everfest has raised more than $1.5M in seed funding.
Avid festival-goers themselves, the Everfest team is creating a new wave of festival technology. They have an understanding of the festival blueprint and are helping to re-imagine it in favor of organizers and attendees alike. If you are at a festival and notice a group of dancing humans dressed as rabbits, chances are, it is the Everfest crew.
Related
Popular in the Community