The school board and teachers union in Evergreen Park School District 124 met Wednesday night in an effort to negotiate an end to a strike that began Tuesday, the Chicago Sun-Times reports.
Illinois Federation of Teachers spokesman Dave Comerford says there was an outburst from the district's attorneys during Wednesday night's talks, and that teachers will no longer be sitting down with the board face-to-face. The union instead wants a mediator to oversee negotiations by communicating with both sides in separate rooms, NBC Chicago reports.
"One parent asked to talk to him and word got out. It got kind of heated because parents are frustrated. The kids are suffering," parent Shelly Murphy told the Sun-Times.
The major sticking points between the two parties are health insurance and compensation.
The school board has proposed that teachers fund a Health Savings Account, which would be used to cover their health care costs, according to Deneen Pajeau, a field representative for the union. Currently, teachers pay 25 percent of their medical insurance premium, while the district is responsible for the remaining 75 percent. For union members with individual coverage, the breakdown is 10-90, the Sun-Times reports.
The board is also in favor of basing raises on the Consumer Price Index, with bonuses determined by student test scores. The teachers are seeking raises of at least 3 percent annually and are against score-based bonuses.
As the Evergreen Park strike marches on, another looms in North Shore District 112, which encompasses Highland Park.
Teachers filed a 10-day notice of intent to strike with the Illinois Educational Labor Relations Board Sept. 28, but cannot legally strike until Friday, Oct. 12 -- 28 days after the North Shore Education Association formally declared that negotiations had reached an impasse, reports the Lake County News-Sun.
Teachers are planning to rally Thursday afternoon outside district headquarters at 1936 Green Bay Road, Highland Park.
Before You Go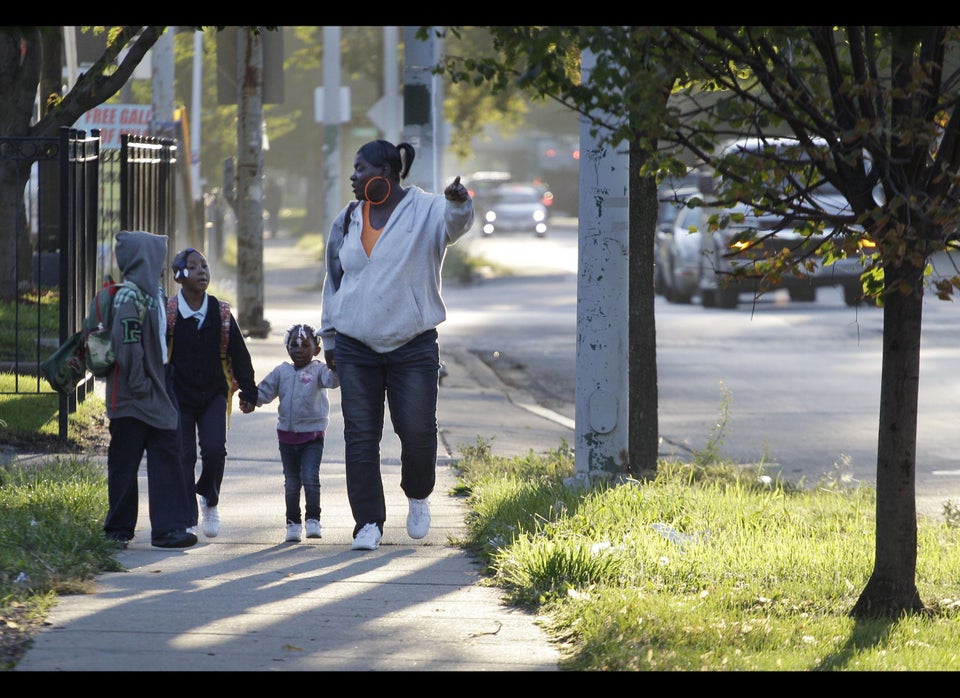 Chicago Teachers Strike
Popular in the Community