It's a development Priceline would be proud of. Minimalist online retailer Everlane, the purveyor of those pants, will let customers name their own prices for a selection of its merchandise over the next week in an effort to "move overstock."
You can gain access to the sale by creating an account with Everlane or logging in. Then it's possible browse through a selection of products with three available price options, listed from most affordable to most expensive.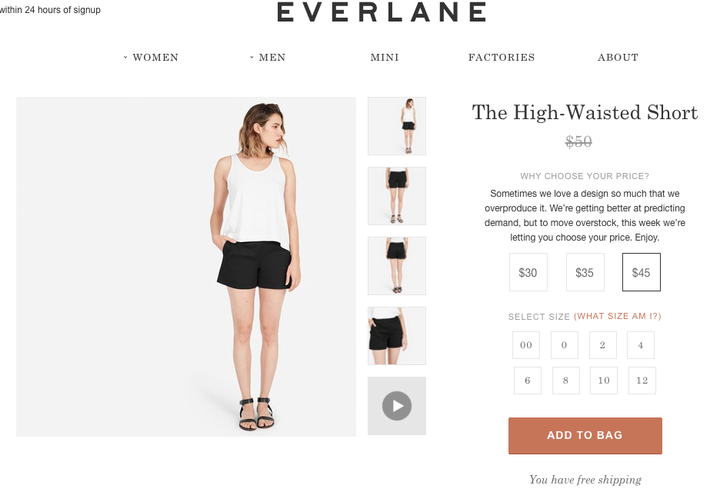 But before you opt for the cheapest price, you should know there's a catch that's both eye-opening and a bit discouraging. Everlane will let you know exactly where your money is going for each option.
Choose the least expensive option, and the brand says your money covers only the cost of production and shipping, with nothing left to contribute to overhead for Everlane's 70-person staff. Go for the middle option and you help cover a small amount of that. Choose the priciest of the three sale options and you not only cover those costs, but are told your money allows the company to "invest in growth." Plus you get a "thanks!"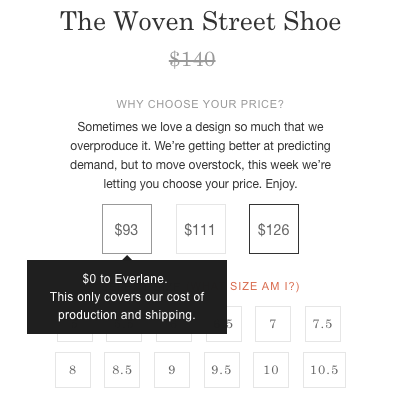 "People like to be in control, and when we're given choices we feel like we're actually in control of our experiences. So just by having those three choices we can decide, 'Am I feeling generous today?' or 'Will I feel better knowing I only paid for what it costs to produce and ship the item?'" he said.
Everlane is already known for transparency about where its products are made and the associated costs and markups, but Terracciano explained that the brand is tapping into a certain behavior consumers exhibit.
"I imagine people who shop on the site this way will be more apt to do it again, because it's probably very enforcing to know they saved $40 on a pair of shoes they might have spent the full amount on."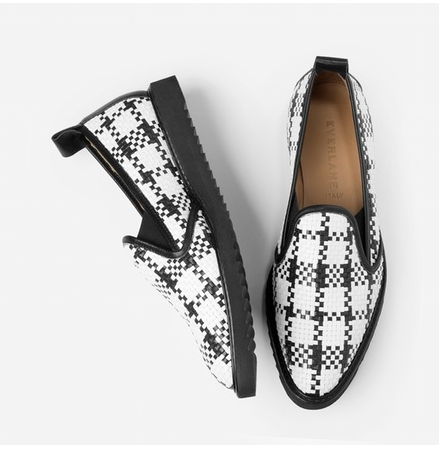 If you can stomach making this kind of decision, there are some great deals to be had on the site -- not to mention 24 hours of free shipping for new members.
So, which option would you choose? Everlane didn't share with us which option consumers are choosing the most, but you can sound off in our poll below.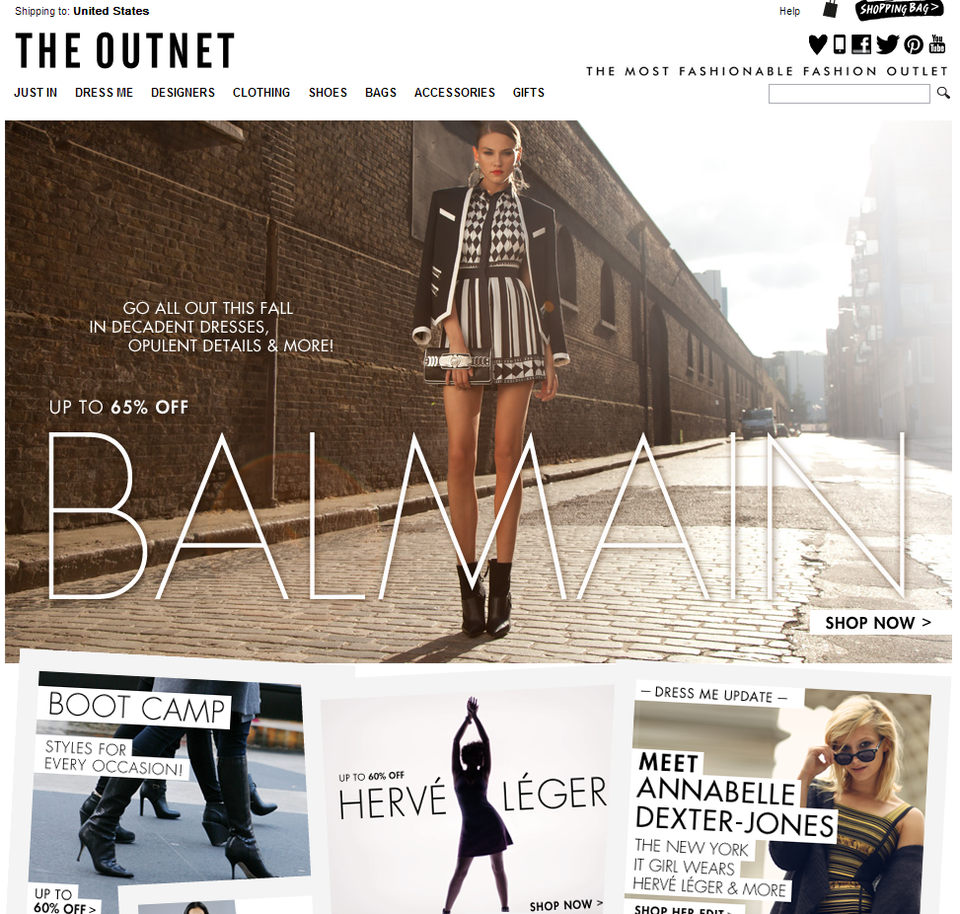 Our Favorite Online Shopping Sites
Related