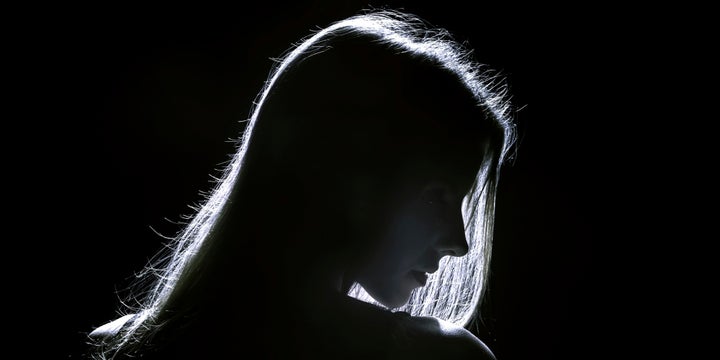 The other day, I stumbled upon a walk that was raising money for a physical health condition. There were huge numbers of people there, and tons of big booths with a variety of corporate sponsors. I was so happy to see the amount of support for this. I also commented to a friend that it was sad to think about how for many of the mental health walks that i've attended, including eating disorders and suicide prevention, the amount of sponsors/participants was much smaller.
We need to start prioritizing mental health, as much as we do physical health. Neither one is a choice and mental illness can also be deadly.
Eating Disorders Are Often Misunderstood
Eating disorders are the deadliest mental illness, and they are also often the most misunderstood. Every 62 minutes someone will die as a direct result of an eating disorder.
There is a common myth that people with eating disorders are simply "vain" and that eating disorders are all about wanting to look like the models in magazines. Or that you can tell who is struggling with an eating disorder based on what they look like. This could not be further from the truth.
Rather, eating disorders are complex mental illnesses that are often triggered by a combination of genetic and environmental factors. Additionally, they are a maladaptive coping strategy for numbing uncomfortable feelings, maintaining a false sense of control, and for attempting to cope with past trauma.
Further, eating disorders impact people of all weights, body types, races, ages, genders, and socioeconomic statuses. You simply can't tell who is struggling with a life-threatening eating disorder based on what they look like.
As an eating disorder therapist, i'm passionate about giving back to those who are struggling. That's why I decided that this year for my birthday, I wanted to raise money for Project Heal.
Project Heal, is an incredible organization that was founded by Liana Rosenman and Kristina Saffran, who met while undergoing treatment for anorexia nervosa at just 13-years-old. The two girls helped each other to reach full recovery, and decided to help others achieve it as well. Project Heal provides treatment grants to those seeking eating disorder treatment, who might not otherwise be able to afford it.
As one treatment grant recipient stated, "No longer is there space in my life for my disorder. And when my past finds a voice, I know how to talk back to it. I am equipped with the tools I need to put my critical self to rest. Thank you Project HEAL for giving me this second chance at life."
Unfortunately, often insurance will not cover eating disorder treatment and without access to treatment, many individuals will suffer serious consequences of their eating disorders-and some will lose their lives.
There are simply too many lives lost or devastated from what are treatable illnesses.
Ultimately, people with eating disorders are some of the strongest, bravest, more courageous, and compassionate people that I know. They deserve help and support, just as much as those struggling with physical health conditions. No one would choose to have an eating disorder, however they can make the decision to take steps towards recovery.
With access to treatment and support, full recovery is possible!
If you are struggling with an eating disorder and are unable to afford treatment, you can apply for a scholarship/grant through Project Heal.
Jennifer Rollin, MSW, LCSW-C: is an eating disorder therapist in private practice in Rockville, Maryland. Jennifer specializes in helping teens and adults struggling with anorexia, binge eating disorder, and bulimia, and body image issues. Jennifer provides eating disorder therapy in Rockville, MD, easily accessible to individuals in Potomac, North Potomac, Bethesda, Olney, Germantown, and Washington D.C. Connect with Jennifer through her website: www.jenniferrollin.com
Related
Popular in the Community