Bodies come in all kinds of shapes, colors and sizes. Every so often, we all need a reminder that no matter where ours falls on the scale, or what it's been through, it is beautiful.
The latest reminder comes from the "Every Body Has A Story" campaign by Knixwear. The video below features 14 women of different shapes and sizes and experiences, including cancer survivors, moms-t0-be and more, each examining the complicated relationship she has with her body.
"My body has not always been the greatest cooperator," says a woman who was diagnosed with Crohn's disease as a child. "I love these stretch marks because they are a reminder of giving birth to two beautiful, wonderful girls," says another.
"I'm not 'too' anything," declares a third participant. "'Too' is a word that I don't need to use about my body anymore."
The message is clear: bodies, and the stories that come with them, should be loved the way the are -- imperfections and flaws included.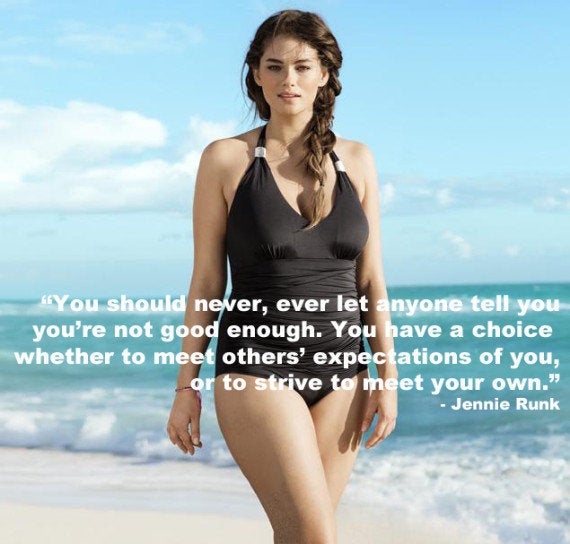 Inspiring Quotes From Models