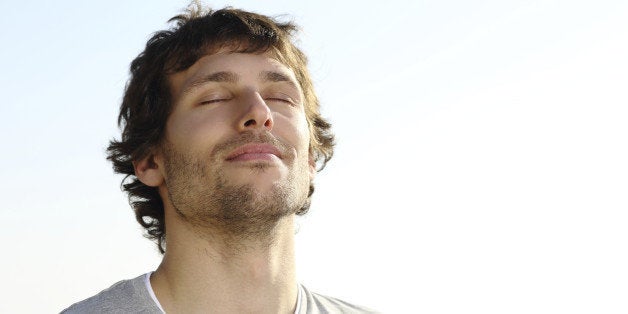 Think about this: more than 4 in 10 people in the United States live in counties that have unhealthy levels of either ozone or particle pollution. Now think about this: in the time it took to read that, you probably took 4-5 breaths. Makes you want to know what was in that air, doesn't it?
We strongly believe that everyone has the right to breathe healthy air, and that begins with knowing the quality of your air. So for the past 16 years, the American Lung Association has undertaken the "State of the Air" report, which examines air pollution levels across the U.S. This year's report shows encouraging progress, evidence of the success of our long fight for cleaner, healthier air for all Americans. Paired with that progress, however, is evidence of troubling challenges. Both underscore the urgent need to continue to defend the Clean Air Act, which protects the air we all breathe.
The American Lung Association's annual "State of the Air" report reviews monitoring data on the two most common and harmful types of air pollution - ozone (smog) and particle pollution (soot) - and compiles a "report card" telling how much of each type of pollution is in the air where you live and breathe. Why is this important? Because both ozone and particle pollution can harm your health - even shorten lives. Medical science warns us that air pollution does more harm to our health than we previously thought, and at lower levels.
Dangerous levels of air pollution can harm everyone, even healthy adults. However, those at greatest risk include infants, children, older adults, anyone with lung disease like asthma and COPD, people with heart disease or diabetes, people with low incomes and anyone who works or exercises outdoors. High levels of pollution can cause severe asthma attacks, heart attacks and strokes. Recently, the World Health Organization concluded that particle pollution can cause lung cancer, the #1 cancer killer in America.
"State of the Air 2015" gave reason for celebration but also identified areas of growing concern. The best progress showed in levels of year-round particle pollution, which have been steadily improving. For that you can thank the transition to cleaner diesel fuel and engines and steps taken to clean up power plants, especially in the eastern U.S. The American Lung Association has pushed long and hard for these changes. We are pleased to see that those steps not only reduced particle pollution, but also helped many cities reduce their ozone pollution as well.
Unfortunately, not all news was as good. While some cities improved their ozone, other cities got worse. Dangerous short-term spikes in particle pollution increased in many cities, particularly in the western U.S., with some cities showing their worst problems since the report began.
What's up with the spikes in soot and continued high-smog days? Two words - climate change.
Climate change creates the ideal conditions for both particle and ozone pollution. Warmer weather increases the risk of ozone pollution and makes cleaning it up even more challenging. Rising temperatures also increase droughts, wildfires and other sources of particle pollution. While our report shows steady improvement since our first "State of the Air" 16 years ago, it also shows evidence that the changing climate will make it harder to keep up this trend and protect human health. Bearing the greatest burden will be children with asthma and the elderly, and other vulnerable populations.
It's clear that we must act now to keep making progress in the fight for healthy air, and to defend the progress we've made since the Clean Air Act started giving us healthier air in 1970. The American Lung Association calls for several steps to safeguard the air everyone breathes:
Strengthen the outdated ozone standards. Everyone has a right to know if their air is safe to breathe. The EPA must adopt an up-to-date ozone limit that follows the current health science and the law to protect human health. Strong standards will drive much needed cleanup of ozone pollution across the nation.
Adopt a strong final Clean Power Plan. The EPA needs to issue tough final requirements to reduce carbon pollution from power plants.
Protect the Clean Air Act. Congress needs to ensure that the protections under the Clean Air Act remain effective and enforced. States should not be allowed to "opt out" of Clean Air Act protections.
Fund the work to provide healthy air. Congress needs to adequately fund the work of the EPA and the states to monitor and protect the nation from air pollution.
I repeat: everyone has the right to breathe healthy air. That's why the American Lung Association has been fighting for healthy air since before the Clean Air Act was signed in 1970. Today, we continue to speak up for safeguards that ensure cleaner, healthier air for all Americans. We must meet our air pollution challenges head-on to protect the health of all Americans, especially the nearly 33 million people in the U.S. living with chronic lung diseases, like asthma and COPD.
Want to see how your community ranks, as well as the lists of most-polluted and least-polluted U.S. cities? Visit: www.StateOfTheAir.org.