According to Gartner, global IT spending is projected to reach $3.5 trillion in 2017. Data Center Systems represent $171 billion spend in 2017. The explosion of data from Internet of Things (IoT) devices and video streaming has created a great demand for bandwidth in data centers. Data center trends and focus areas on bundling of 25GbE bundles up to 100GbE speeds, big data analytics, higher port densities, and power efficiency is driving the next generation data center architectures. In a digital economy, businesses today expect reliable, flexible, and secure data center systems with purpose-driven innovation for greatest business value.
To learn more about data center innovation and market trends, including the power of combining hardware and software to accelerate digital business transformation, Ray Wang (CEO and founder of Constellation Research), Dion Hinchcliffe and I invited one of the most celebrated CIO in the world, and now leader of Data Center Architecture, to our weekly show DisrupTV.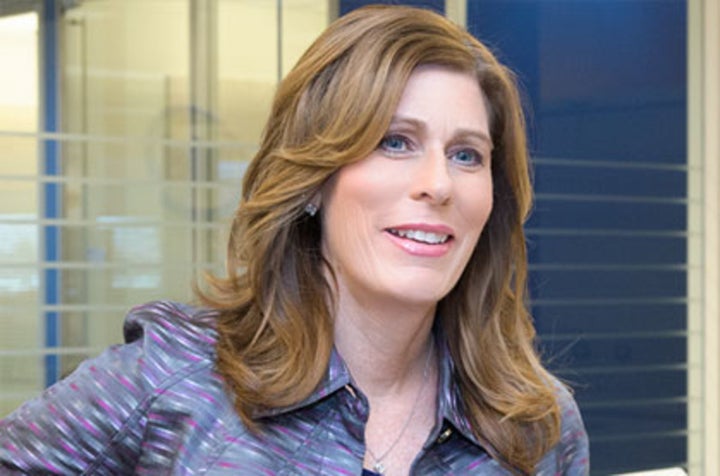 Kim Stevenson is Senior Vice President & General Manager, Data Center Infrastructure at Lenovo. As Lenovo's Senior Vice President and General Manager for Data Center Infrastructure Stevenson is responsible for product management business, product marketing, building end-to-end teams aligning product development, quality, supply chain, services and the customer experience. Stevenson is a highly respected and accomplished executive with deep understanding of data center technologies and customer needs. Prior to Lenovo, Stevenson spent the past eight years at Intel, most recently as Chief Operating Officer for the Client, Internet of Things and System Architecture (CISA) Group. Prior to that, she was Intel's Chief Information Officer. Stevenson won numerous awards including Silicon Valley Business Journal's Best CIO, an Evanta Top 10 Breakaway Leader, and Huffington Post's Most Social CIO as well as the CIO 100 award by CIO.com for four years in a row. She was named the Woman of Excellence Digital Trailblazer by the National Association of Female Executives (NAFE). Stevenson is a must follow on Twitter at @Kimsstevenson.
Here are the takeaways from our conversation with Kim Stevenson:
Data Centers are no longer just the plumbing for IT - The emergence of cloud computing, and the greater demand for bandwidth and security, has elevated the importance of the data center as a key component for building a resilient and response business infrastructure. The rapid changes in the data center industry has created a competitive opportunity for the non-incumbents.
Tight integration of hardware, software and services is key to improving the customer experience - The shortage of IT skills and the amount of automation and integration necessary to deliver optimal operational performance requires the tight integration of hardware and software, wrapped around by service implementation, management and optimization services.
Software provides the flexibility but the robust hardware is what keeps the business running - Differentiation in hardware is specialized to the workload and that is the reason behind the GPUs (graphics processing units) - advanced algorithms require GPUs and advanced hardware innovation and capabilities.
Every business is a technology business - According to Stevenson, more companies are adding CIOs to their boardrooms. The skills that CIOs gather, unique knowledge that is gained from a horizontal point of view (order to cash), is what makes CIOs most qualified to help define a company's strategic agenda. A strategic agenda can be both improving overall operational performance and finding new growth areas and business model innovation opportunities. For example, payments are an IT service now so how does your company get paid? CIOs can simply use payments to redefine a strategic agenda. "Companies that don't exploit technologies will get pummeled by the competition," said Stevenson.
Data Center investments is about delivering value to the business - Stevenson talked about data center consolidation at Intel from 96 to a target of 10. Data Centers today are purpose built. Cloud is a delivery model that improves the quality of delivering service. Some workloads require smaller latency which requires investments in an on-premise data center. It's about delivering value to the company that drives a CIO's investment thesis in data centers.
History repeats itself in modern ways - Stevenson advised us about looking into the past in order to determe what the future of network infrastructure and architecture will require. Stevenson used IoT as example to show the diversity of computing and analysis, where capturing key information will require endpoint computing at the edge, and some processing in the back-end. The decisions regarding where to analyze data, where to process data and what data is exposed to other systems is the same design principles that the banking industry faced years ago. What is more true today than perhaps any other time in history is the strategic importance of your network architecture and infrastructure.
The best tech candidates are being picked, including amazing women in tech - Stevenson shared her experience since joining Lenovo and the company's commitment to equality and work diversity. Stevenson said that while attending meetings at Lenovo, she is pleasantly surprised to see half the room filled with incredible women technologist and business leaders who are collectively shaping the bright future of Lenovo. That said, Stevenson notes that we do have a pipeline issue with certain minority groups. Stevenson believes that we need to work harder to systematically remove the barriers that the underrepresented groups face today.
I encourage you to watch our video conversation with Kim Stevenson. You can also listen to Stevenson on our podcast. Stevenson is one of the smartest and most accomplished technology and business leaders and a wonderful follow on Twitter at @kimsstevenson.
Popular in the Community