In the 40 years since its inception at the University of Florida, Gatorade has evolved from a simple lemony hydration solution into a rainbow of flavored electrolyte potions seemingly named after B-team American Gladiators.
They're all equally thirst-quenching, but to find out if newcomers like Glacier Freeze and Arctic Blitz match up to the classics, we taste-tested the entire line of Gatorade products.
Regional availability meant we missed out on a few popular favorites (notably Lemon Ice and the Rain series), but it also resulted in a few nice surprises from the "Nuestro Sabor" line targeted at Mexican audiences. Read on to learn which flavors are fit for a Gator, and which are in need of serious... aid. (Sorry.)
21. Melon
More like continental breakfast honeydew.

20. Strawberry
Tastes just like a strawberry, with a hint of chalk.

19. Green apple
Something this sour might not be the best thing for an athlete/hungover person.

18. Glacier Cherry
Like licking the inside of a discarded Capri Sun.
17. Strawberry lemonade
It's uncanny how much this tastes like Starburst.

16. Watermelon citrus
At first this is pleasantly fruity, but the chemical aftertaste betrays the fact that these flavors have no reason to be united.

15. Tangerine
We already have orange, do we really need tangerine?

14. Blue cherry
This flavor asks more questions than it answers.
13. Arctic Blitz
If this were an actual blitz, it definitely would not end in an actual quarterback sack.

12. Icy Charge
An invigorating combination of grape and melon. Acceptable if guzzled very quickly.

11. Glacier Freeze
This is the first palatable flavor on the list, even if it's just a mild grape that's ignorant of global warming.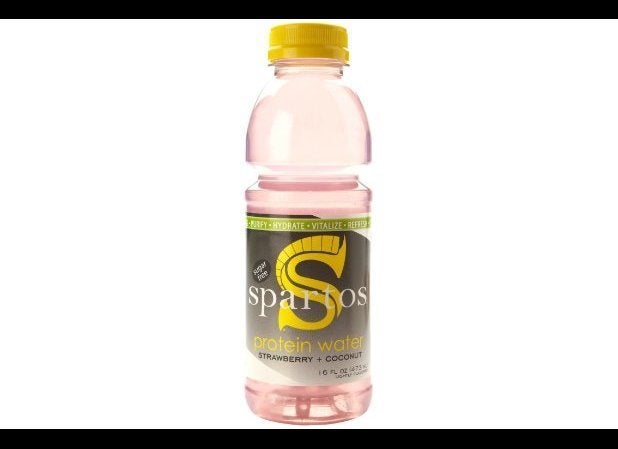 The Best and Worst Sports Drinks