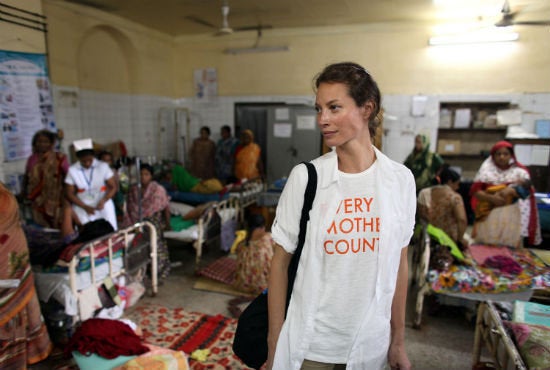 This post is part of the Global Mom Relay. Every time you share this blog, $5 will go to women and girls around the world. Scroll to the bottom to find out more.
We're living in miraculous times where connections are made at the blink of an eye, the tap of a thumb and the click of a mouse. We can never replace human interaction, but these simple actions can be powerful and meaningful to those we connect with. We can talk about dinner with friends in another hemisphere and connect with strangers to share ideas, argue perspectives and change the way we see the world. In fact, every time we pick up the phone the next call we make could do more than brighten a day. It could save a life. That's the power of technology, and if you think it's anything short of a miracle, take a peek at modern-day life in any rural community in the developing world. In parts of India, Pakistan, South America, sub-Saharan Africa, and many other regions where even electricity and running water seem like impossible dreams, simple, affordable, technological solutions we take for granted are at the center of daily life, the connection to the rest of the world.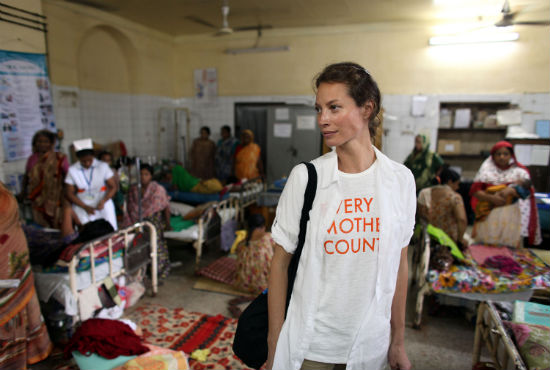 Photo courtesy of Every Mother Counts
In parts of the world where basic infrastructures like paved roads and transportation systems are underdeveloped, people walk for days to reach a health care provider. They walk for miles when they're in desperate need of a doctor and when they're simply pregnant and need prenatal care. In recent years however, healthcare systems have become increasingly linked with individuals and organizations through technology and by partnering with the "private" sector to eliminate barriers and tackle challenges that prevent patients from getting the healthcare they need. These partnerships have created a phenomenon called mHealth, described as the use of mobile and wireless devices to improve health outcomes, health services and health research, and it's changing the way healthcare is provided to people all over the world.
In the world of maternal health, cell phone technology is being used to provide prenatal care, linking pregnant women to health care providers when they can't otherwise reach healthcare facilities. This allows individual maternal healthcare providers to interact with and gain support of larger healthcare systems. The impact one cell phone can make on the life of a woman in labor anywhere in the world when she doesn't have the time or means to get to healthcare is remarkable.
In the worst-case scenarios (which happen to hundreds of women every day), women deliver at home, alone, develop complications and die because no one is attending them with skills or training to save their lives. But if a woman has access to a cell phone she has access to her community health worker or midwife, and lifesaving help can be just a phone call away. If her birth attendant or midwife doesn't have the skills or supplies she needs to treat this mother's obstetrical emergency, she can call for an ambulance and consult with a doctor who can coach her through the complication or assist the mother until she arrives safely at a hospital to receive emergency obstetric care.
Today, all over the world, cell phones connect mothers with vital healthcare services, but they also support overwhelmed health workers, enabling them to scale up their reach and impact. They help doctors consult with specialists and review lab results. They allow community health workers to reach hundreds of patients and information that just a few years ago, they didn't have access to. Through the growing power of mHealth, if somebody has a cell phone handy, lives are saved.
When we were filming No Woman, No Cry, cell phones became the critical link between our crew and the vulnerable moms we were documenting in the final days of their pregnancies. We handed out cell phones to each of them and waited for the calls each night that would tell us our next move. Every Mother Counts was established following the film's debut as an information resource and link to other initiatives focused on reducing preventable maternal deaths in pregnancy and childbirth. Since 2010 we have been highlighting the challenges and solutions of maternal health. Anyone who has a cell phone understands that mHealth is a solution already proven to impact maternity healthcare around the world.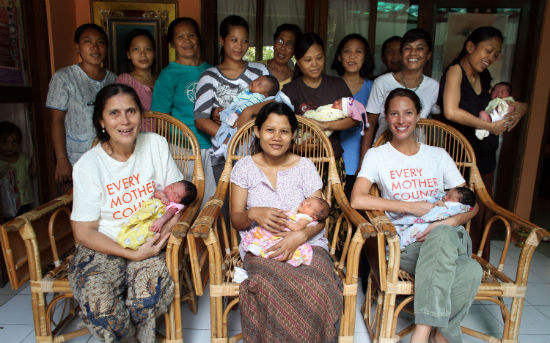 Photo courtesy of Every Mother Counts
This month, Every Mother Counts' focus is all about connection. That's why we're doing a cell phone drive in partnership with Hope Phones, an organization founded by Josh Nesbit, a smart and compassionate man who on an overseas internship had an 'aha' moment that's now saving lives. While following a community health worker on his on-foot patient rounds, Josh discovered his cell phone had six bars of service thanks to a newly installed cell phone tower. He realized if a health worker and his patients had access to cell phones, instead of reaching dozens of patients, he could reach thousands.
We're amazed how fast technology is changing here in the United States, but we're inspired by the difference it is making in developing countries. We live in miraculous times where energy poverty can be eliminated through the brilliance of technology, the passion of people with big hearts and the partnerships of organizations that bring them together. Join us and help us prove that Every Connection Counts and learn how mHealth is changing the world and how you can help.
Each time you share this Global Mom Relay piece on Facebook, Twitter, or Email, or donate $5 or more through clicking on the above graphic, a $5 donation (up to $62,500 per week or $125,000 every two weeks) will be donated by Johnson & Johnson and the Bill & Melinda Gates Foundation to the Mobile Alliance for Maternal Health (MAMA). Join us by sharing it forward and unlock the potential for women and children around the globe. For more information, visit www.unfoundation.org/globalmomrelay. The United Nations Foundation, Johnson & Johnson, BabyCenter, The Huffington Post, and the Bill & Melinda Gates Foundation created the Global Mom Relay, a first-of-its-kind virtual relay with a goal of improving the lives of women and children around the globe.
Related