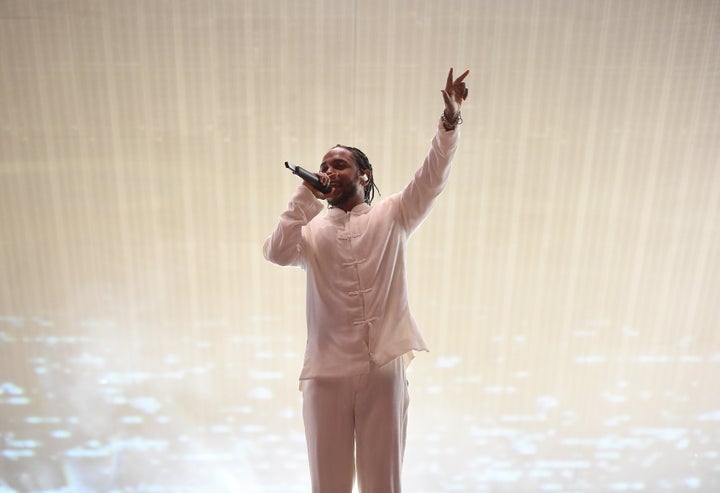 Lamar's new 14-track album "DAMN." is blowing up on Billboard's Hot 100 chart. How much is it blowing up? Literally every damn song on the album is on the chart. 
This makes Kung Fu Kenny the fifth artist to chart as many as 14 simultaneous titles on the Hot 100, according to Billboard. The others include The Beatles, Drake, The Weeknd and Justin Bieber. 
It's an impressive feat, but certainly no surprise. The new tracks ― released earlier this month ― cover every thing from the beauty of stretch marks and romantic love to the tragedy of child abuse, growing up in Compton, and Donald Trump being elected president.
But we're not going to sit here and pretend we can do his album a descriptive justice. We'll let his mom do that instead:
Congratulations, Kendrick. It's well deserved.  
BEFORE YOU GO