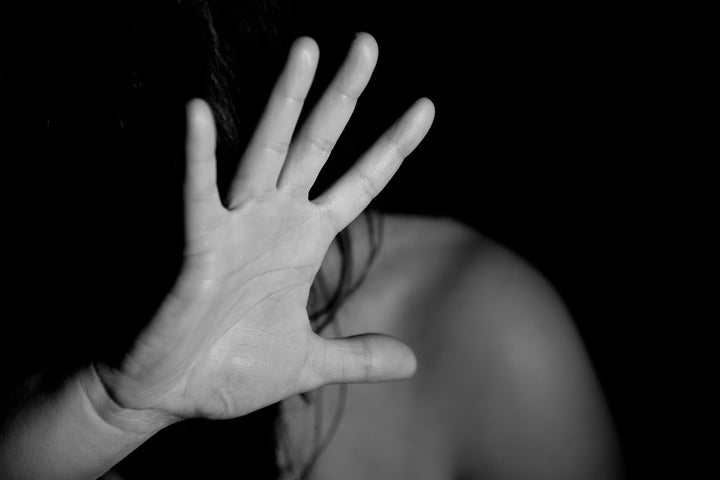 I don't know any woman who has NOT experienced sexual harassment or sexual assault. It's not just rape. It's attempted rape, groping, comments about body parts, catcalls and so much more.
It's the guy at college who doesn't care that you already have a boyfriend, who keeps trying to touch you even though you say no. But you're so naïve, too nice and don't know how to get away. You're conditioned not to offend, even though he's the one being offensive. Thankfully, a friend comes by and intervenes, and you realize later that not everyone is so lucky.
It's the blind date with a friend of a friend, so you think he must be okay. He ends up being a creep that shoves his tongue down your throat without your consent. You get away, go home, gag on the taste of his spit that you can't seem to rinse from your mouth.
It's the man you meet up with for networking opportunities who was recommended by your former professor. You naively think of him as a potential mentor. The man offers to help you professionally but also hits on you. You wonder if you did something to lead him on, even though you know you didn't. You're surprised and confused at the unspoken expectations, and you walk away from the situation and future networking opportunities.
This happened to me, too.
It's the work-required golf outing where you're the only woman and a junior employee on a team of four. Tom, who's known for lewd jokes in the office, says you're not swinging the club correctly. Without asking if you need assistance, he "helps" you by enveloping your body from behind, tightly circling his body over yours to teach you how to swing. The whole time he's pressing himself against you. The other guys say nothing.
Or it's the vice president who compliments your beautiful legs and jokes that you should wear shorter skirts to show them off more. You don't report it because you're new and it's his word against yours. You want to keep the job that you worked so hard to get.
All of this happened to me.
It's not knowing that all of these behaviors are sexual harassment or sexual assault and that they shouldn't be normalized. You think it's normal because it's happened so many times and to every woman (and a few men) you know. You're told this is just how things are if you're a woman, that "boys will be boys," and that you're too sensitive.
You know of too many classmates, coworkers and friends who have been sexually harassed or sexually assaulted. Most don't speak out due to fear of judgment, shaming or repercussions. A few do tell and are asked about the clothes they wore, what they drank, if they led him on – as if they invited the abuse. The college or policeman exerts pressure to drop charges because it's "your words against his, and you were drinking." No one is held accountable.
And then it's becoming enlightened when you're older and more worldly. You finally know it shouldn't be this way. Awareness is the key to understanding what's acceptable behavior or not. And you want men to know they don't have to be complicit in "locker room" talk, that they have the power to shut down this inappropriate behavior.
Lastly, at the right time, you vow to teach your children about sexual harassment, assault and self-protection so that they don't have to go through what you and every woman you know did.
#MeToo is the hashtag, created by activist Tarana Burke, that is trending on Facebook to bring awareness about the widespread issues of sexual harassment and sexual assault.
Related
Popular in the Community