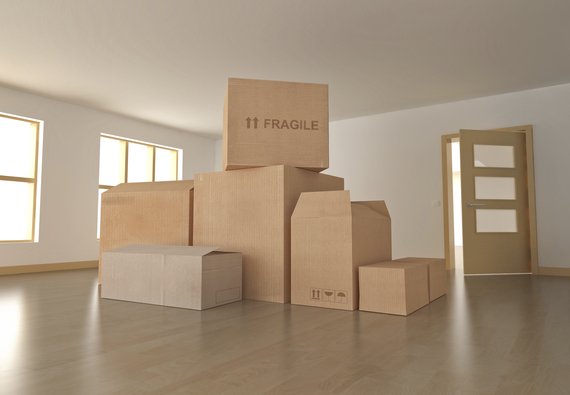 It's summertime aka moving season! Moving to a new city is exciting and it can be easy to get caught up in a whirlwind and forget to take care of a few important details. Before you pack your bags and head off to your new home, here are a few things to mark off your to-do list...
Choose the Right Place to Move
"Greatist" made a list of the 20 best cities for 20-somethings - but if none of those locations strike your fancy, that's perfectly fine. Take note of what you do/don't like about those cities and then focus on finding the city that's best for you. Take into account your hobbies, favorite climate and preferred cost-of-living when looking for a new place to call home. Just remember that no place is perfect, so take your future city for what it is and enjoy all it has to offer.
Know How You'll Get Around Your New City
Make sure to research public transit and traffic patterns of the city you're moving to before you get there. Know how much it'll cost to get around, how long your daily commute will take and the safest routes on the road, trains, or subways.
Decide on What You Can Leave Behind
We all accumulate a lot of important things in our lifetimes, as well as a lot of junk. Moving is the perfect time to sort through your belongings and decide what to toss and what to keep. Sit down and go through your possessions and figure out what's really important, then decide how you're going to transport the "keep pile" to your new home.
Straighten Out Your Finances
It's important to have your money in order before making a big move. A young professional moving to a new city needs to have a budget. This can include a reasonable monthly rent for a new city, a deposit for your new place, grocery limits and some money set aside to use for entertainment or other things you want to do while exploring the city. If need be, sit down with an accountant and get your finances in shape.
Insure Your Home
In the rush of things, don't forget to get insurance on your new home. Whether you're buying or renting, it's important to cover your assets in case of an accident. Research the best insurance plans for your new place and choose the one that has the most affordable and comprehensive coverage for your needs.
Make Sure You're Connected
One of the must-haves for any 20-something moving to a new place is an Internet connection. Be sure to plan ahead for setting up Internet in your home. Look into availability, pricing, speed and which provider offers the best service for your needs. You'll want to be up and running soon after you get into your new home so you can research all of the exciting opportunities in your city.
Pack a Beginner Box
You've arrived at your new home, you're exhausted, hungry and just want to relax only to realize you have nothing to eat, sleep on, or wear until you unpack. Allow yourself some extra unraveling time by packing yourself a box with first-day essentials. The box should include a change of clothes, utensils and a plate to eat on (in case you want to microwave a quick meal), toothpaste and toothbrush, a bath towel and a blanket. Sit down and think about what you might need to get you through the first day and pack it all in a clearly-labeled box that'll be easy to find.
Once you've run through this checklist, you should be well prepared to start settling into your new life. Take care of all the small things before you arrive so you don't cause yourself any undue anxiety. This way, you can spend your first few days exploring and getting to know your new city without worrying about what you might have forgotten.
Related