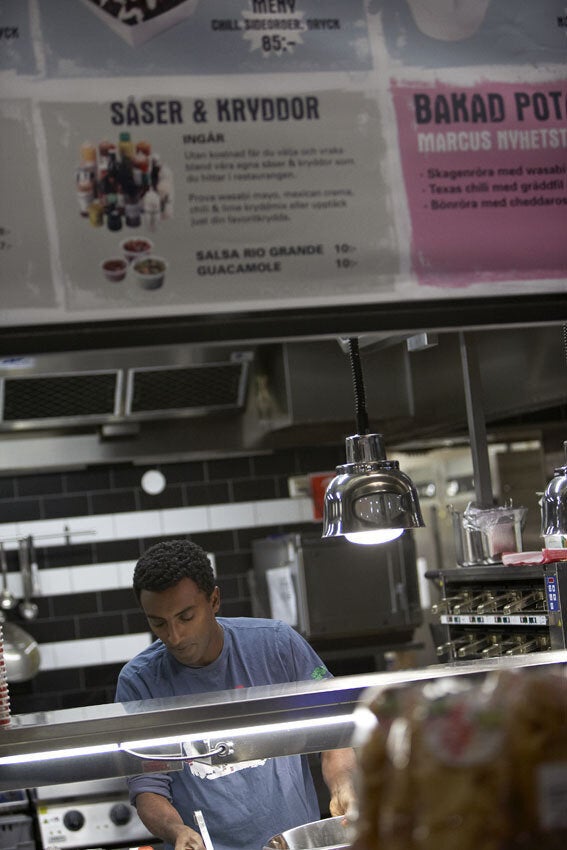 I have cooked and been involved with food almost all of my life, and I can't imagine a more exciting time to be a chef than now. The dialogue and conversation about food is everywhere--television, chat rooms, social media outlets and among everyday conversations. I had the opportunity to cook at the White House last fall for the first Obama State Dinner with the Prime Minster of India and his wife, and a few weeks ago, I cooked for Michelle Obama again. I'm so completely inspired by the work she's doing. She's putting the conversation of making better food choices at the forefront of the American consciousness and showing us that we all have a role to play in this effort--from chefs, parents, kids, farmers, school administrators, food companies, ad agencies, etc.
When I was growing up in Sweden (I was born in Ethiopia, orphaned as a baby and adopted by a Swedish couple), my grandmother made almost all of her food from scratch. It was natural for her to follow the seasons, allowing her food to be dictated by the produce available in the market. We ate our food three ways: fresh, pickled and preserved. Going into her house, you would've thought she was running a little canning factory.
Between the ages of six and nine, my palette was taking shape as well as my identity as a chef. It was then that I learned the difference between salty, sweet, sour and even spicy. At the time, I was unaware that the process of cooking and using food in the way we did at my grandmother's house in a small industrial city in Sweden would become completely chic and modern in New York City 30 years later. It's now become cool to take a class on pickling in your free time and know what's in season in your area.
My other window into food is what my relatives in Ethiopia are eating. Spices, of course, are essential. They are also constantly preserving foods like my Swedish grandmother did but drying instead of canning or jarring. This method allows for constant nutrition in an often unstable economic situation.
In Ethiopia,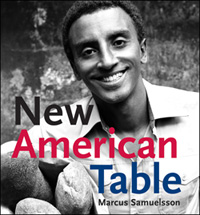 food is often looked at through a strong spiritual lens, stronger than anywhere else I know. It's the focal point of weddings, births and funerals and is a daily ceremony from the preparation of the meal and the washing of hands to the sharing of meals.
As I prepare to open the Red Rooster in Harlem in the fall of 2010, I think a lot about how food will affect my community, a neighborhood that has been starved of the amenities that are readily available to the rest of the city. Harlem has a rich cultural history and vibrant community, and Red Rooster is my way to give back to the neighborhood that's been my home for many years.
By opening the restaurant, we want to make sure it's affordable and offers fresh foods directly from nearby farms and food crafters, without alienating the community itself. I look forward to inviting children and budding chefs into our kitchens to teach them how to prepare great foods from wholesome ingredients and how to share that knowledge with their audience. I'm looking to contribute to a new landscape of food and dining in New York City and encourage New Yorkers to head north and discover Harlem.

Follow HuffPost Food on Twitter and Facebook!