An Instagram account seeks to counter misconceptions about people and countries in Africa by sharing gorgeous photos of everyday life on the continent.
Everyday Africa, which started five years ago and now has about 340,000 followers, regularly publishes pictures from more than 30 photographers, most of whom are African themselves. Their work reflects a range of experiences on the continent: kids playing in a pool, young women taking selfies, people selling food at a street market.
The project, largely directed at an American audience, aims to use photography to upend stereotypes about Africa ― namely that it is mainly a region of war, poverty and safaris ― and instead celebrate its rich diversity. The continent does have 55 countries and more than 2,000 languages, after all.
"The way news functions is to focus on the extremes ― often it's the very negative," co-founder Peter DiCampo told HuffPost. "In the United States, you and I know daily life is daily life, whether that's watching Netflix or cooking dinner. But without seeing those things in other parts of the world, we don't naturally assume that they exist.
"The war and poverty parts are certainly present, but there's so much else."
DiCampo, a documentary photographer, started the Everyday Africa project with writer Austin Merrill in 2012. They had both volunteered with the Peace Corps, in Ghana and Ivory Coast, respectively, and then worked on a reporting project together in Ivory Coast.
"Both of us found we were in this country we knew, focusing [for our assignments] only on refugees, finding victims of war, perpetrators of violence," DiCampo told HuffPost. "But once we pulled out our phones to shoot in a free-flowing way, there was so much else, so much greater context, images that felt like a more complete story."
They started uploading these images online, and Everyday Africa was born.
The founders, two white men who are also foreigners to Africa, have made it a "targeted mission" over the years to ensure that the project centers on photographers from African countries, DiCampo said. Today the majority of their contributing photographers are from the continent, and they aim to continue to expand the diversity of their contributors, namely to include more African women as well as people from a wider range of countries.
"The term 'everyday' is very loaded ― whose everyday are we talking about?" DiCampo said. "The best way to address that is to get a diverse group and say nothing is off limits, poverty or rich Africa."
The group partnered with the nonprofit World Press Photo Foundation to launch The African Photojournalism Database last year, aiming to connect media groups to more photography freelancers from African countries.
Over the years, Everyday Africa has become more than just an Instagram account. It has inspired other social media users to start "everyday" photography projects. Now more than a dozen accounts with similar missions exist, some affiliated with the group, some not, all seeking to bust stereotypes about communities. They include Everyday Middle East and Everyday Black America, among others.
The founders have also created a nonprofit, the Everyday Projects, which runs education initiatives in the U.S. in partnership with the Pulitzer Center.
Since 2013, DiCampo and others have visited more than 2,500 students in classrooms, mainly in Chicago and Washington, D.C., to teach kids about the Everyday Africa project and stereotypes in the media. Teachers then use their curriculum ― free to the public ― over several weeks to teach students about media and photography, and to have students do their own "everyday" projects.
Everyday Africa is just one of many efforts that have cropped up on social media to push back against stereotypes of the continent. The Twitter hashtag #TheAfricaTheMediaNeverShowsYou, for instance, popularized in 2015, also sought to break stereotypes by sharing images of ordinary people's lives.
Five years in, even though DiCampo says he still sees a lot of the same stereotypes about the African continent, initiatives such as that one give him hope.
"I think the journalism world is changing. There is so much more localized storytelling taking place," he said. "And other platforms like ours where people can reach an audience, that will help those stereotypes dissipate."
Related
Before You Go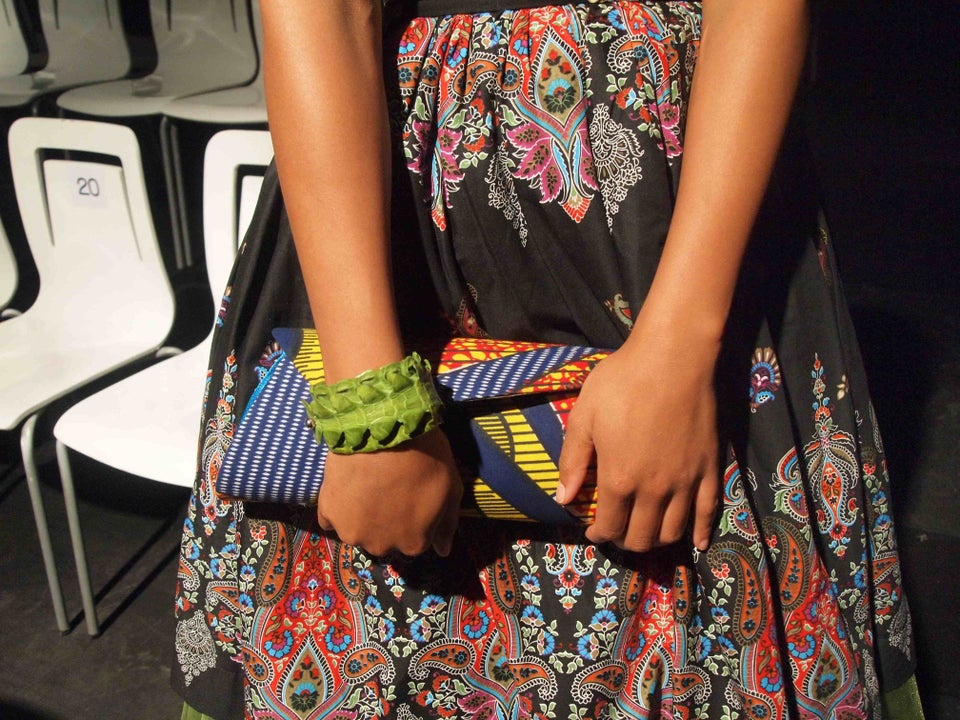 Africa Fashion Week Street Style & Instagram Pics
Popular in the Community