TO THE MARKET's "Everyday Ethical Living" is a blog series about how consumers and businesses can help shape social change through innovative commerce, ethical production, and sustainable choices.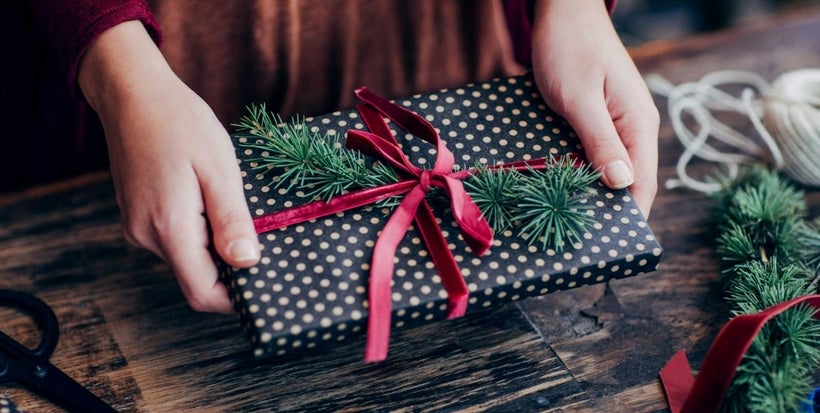 It is now officially acceptable to be playing Christmas music. Please don't misunderstand me. I have been playing Christmas music since Halloween. To all those people who shake their heads and say, "It just keeps getting earlier and earlier," my reply is, "And?"
No matter what holiday you celebrate, or not celebrate, I think this time of year is quite special. I particularly love spending extra time with close friends and family, and sharing gifts to remind those close to me that they are loved. I would even brave the long lines of Los Angeles traffic on Christmas Eve, dodge the mass of shoppers just to get to my intended store and ensure I have the perfect gift for each person on my list. Thankfully, I can avoid a lot of that now and do most of my shopping online using online stores such as (you guessed it!) TO THE MARKET, and buy beautifully designed goods directly from artisans all over the world. The perfect gift.
While I love the spirit of the Holidays, I hate to admit it but it's true in more ways than one - Christmas is one the most wasteful holidays of the year. On average, Americans throw away 25 percent more trash from Thanksgiving to New Year's, which amounts to nearly 25 million tons of garbage. This is in addition to the waste we are consuming each day.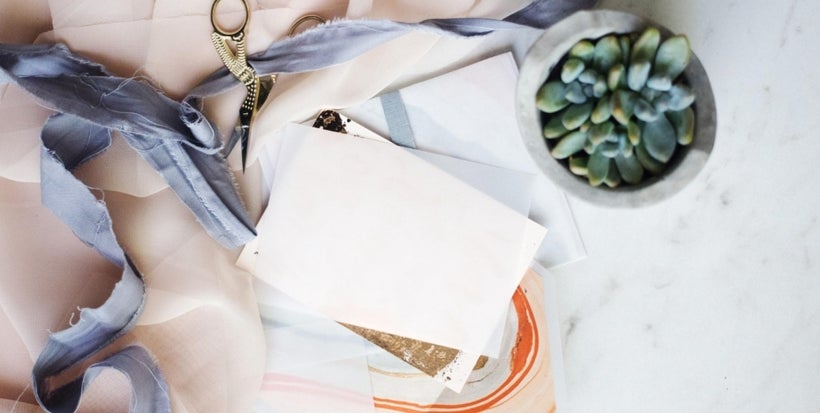 Wrapping paper is oftentimes used once and thrown away, wasting 4 million tons of paper annually. If every American family wrapped just 3 presents in materials found in their homes, it would save enough paper to cover 45,000 football fields. Sounds doable to me. Let's do this together this year. Be creative, and use materials around your home for gifts. Wrap presents in newspaper or magazine paper lying around your house – informative and purposeful! What about paper grocery bags? Get those markers and crayons out and create your own unique design. You can even use tissues, cans or jars to stop paper use altogether. Your gifts will be the life of the party.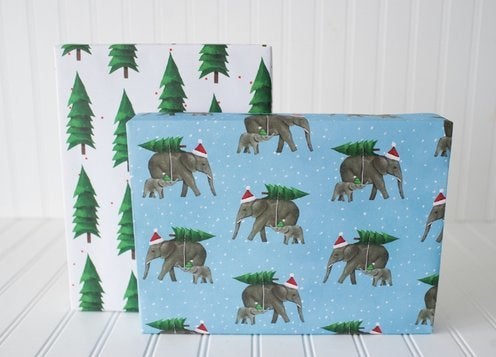 If you are having a hard time wrapping your mind around not using festive holiday themed gift wrapping, always make sure to use a product that is recyclable. Not all wrapping paper on the market is recyclable because it's dyed, laminated or contains non-paper additives. My favorite recyclable paper is Wrappily. This unique wrapping paper company repurposes newsprint, and prints their uniquely designed paper on local news presses. The 100 percent recyclable product was founded by rock star, Sara Smith who was driven by her passion to create beautifully printed-paper that is sustainable.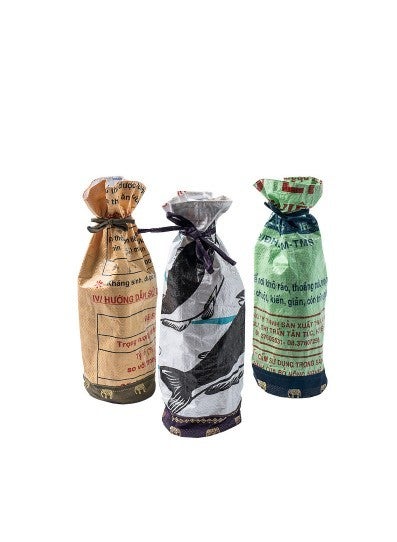 If you're giving the gift of wine, try Freedom's Promise Wine Bags. Their wine bags are stylish, reusable gift bags for your favorite wine, olive oil or even vinegar. Each is handcrafted from recycled rice bags and are created by women who were trained to sew as a preventative measure against human trafficking in Cambodia. Your power as a buyer economically empowers at-risk women. Sustainablewith a powerful impact. Sounds like this bag is the better gift than what's inside!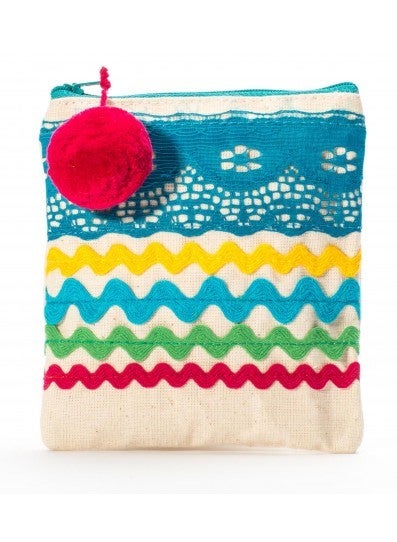 You can even find wrapping for a gift card – try this Pom Pom Pouch. This product, handwoven and made with love, comes from El Sol Maya in Guatemala, where women are working to uphold their weaving customs as Maya Ixil women. Wrapping your gift card gifts in these pouches gives it a unique and personal touch, all while helping support the Maya Ixil women keep their ancient livelihood practices alive
Changing how you wrap is just one important way you can have a sustainable holiday season. A new way to envision your Christmas – green. Stay sustainably festive!
Rachel Spera is a resident sustainable and ethical living connoisseur and a writer for TO THE MARKET's "Everyday Ethical Living" blog series. She is originally from Los Angeles and currently resides in Washington, DC. She is pursuing her MBA at Arizona State University. Despite balancing both work and school, Rachel makes sure to carve out time to explore DC's expanding culinary scene as well as frequent a variety of fitness and health classes in the nation's capital.
Calling all HuffPost superfans!
Sign up for membership to become a founding member and help shape HuffPost's next chapter
This post was published on the now-closed HuffPost Contributor platform. Contributors control their own work and posted freely to our site. If you need to flag this entry as abusive,
send us an email
.