TO THE MARKET's "Everyday Ethical Living" is a blog series about how consumers and businesses can help shape social change through innovative commerce, ethical production, and sustainable choices.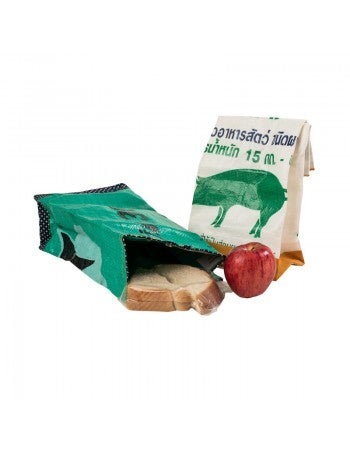 My mom's former college roommate, Leslie, called me after reading my first article, "I love your new column, Rachel! But, what do I do about the little plastic baggies?!" She means Ziploc plastic bags, a mom's best friend in lunch preparation. While places do offer to recycle plastic like the Ziploc bag, one must remember to take their clean and dried plastic bags to a center to process the materials. Leslie has two teenage sons, and like many of you, probably does not have the time to do that. While Ziploc is working towards a goal in which consumers will be able to recycle "little plastic baggies" at the curb alongside your other recyclables and trash, we need a solution now as a large percentage of the trillion of the single-use plastic bags used annually are ending in the landfill. You read that correctly. Trillion.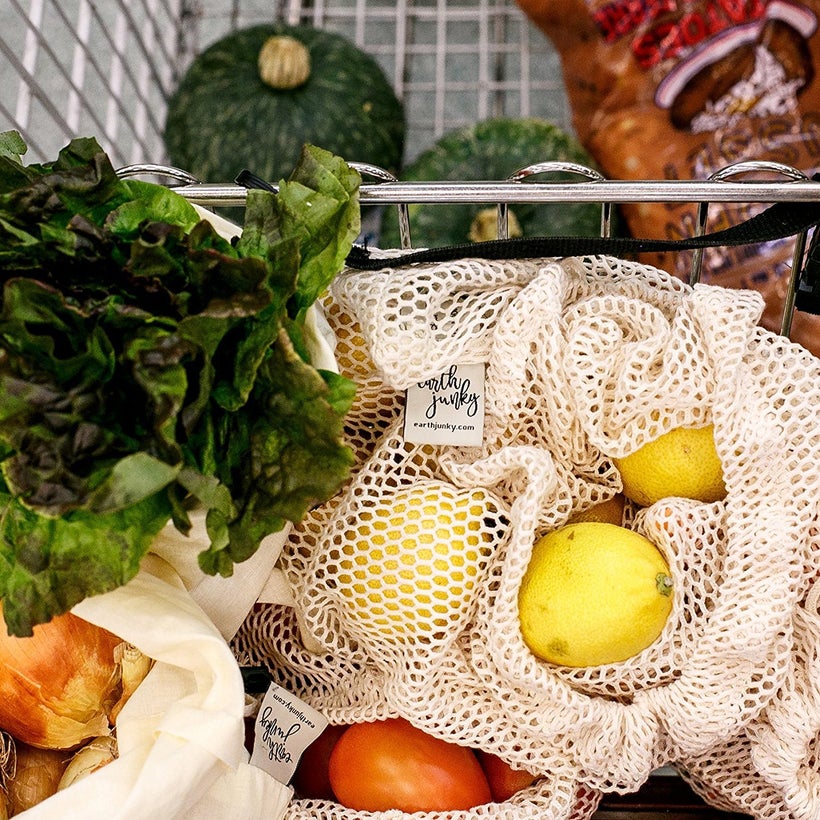 What about the plastic bags we all used for produce? Those thin, plastic bags, prone to rip and be of little use after grocery runs, quickly finding their way into our waste bin. I am sure many of you in the new year, like myself, have committed to a healthier diet. One that involves less processed foods, perhaps incorporating more local and seasonal foods into your diet – aka produce. When shopping, you throw your apples, broccoli, whatever it may be, into a thin plastic film bag, right? More plastic, more guaranteed waste.
I know, this isn't the most exciting topic, but I am sure each of you have some form of Ziploc plastic bag in your home or thin produce bags, or if not, have used them in the past. I am here to tell you, I have a quick and easy solution to this dilemma, costing you less in the long run – Leslies of the world, take note! Who doesn't like a little cost savings?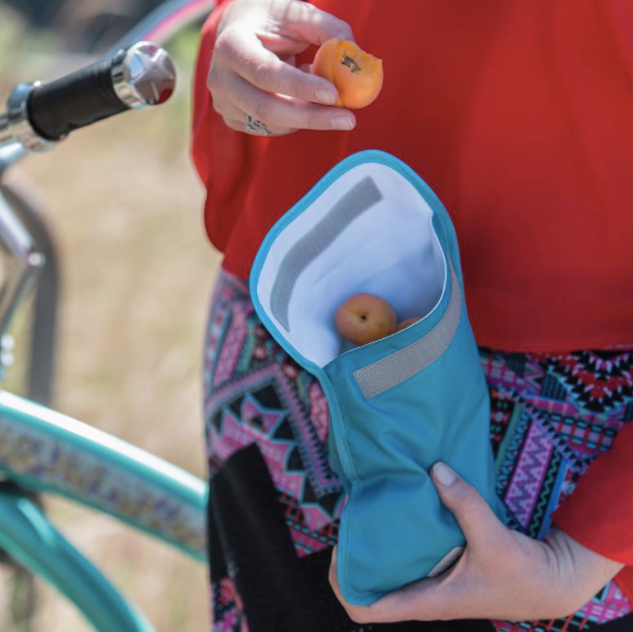 2. Earth Junky Eco-Reusable Bags (Produce Bag Alternative): These reusable bags are eco-friendly for safe storage of your food.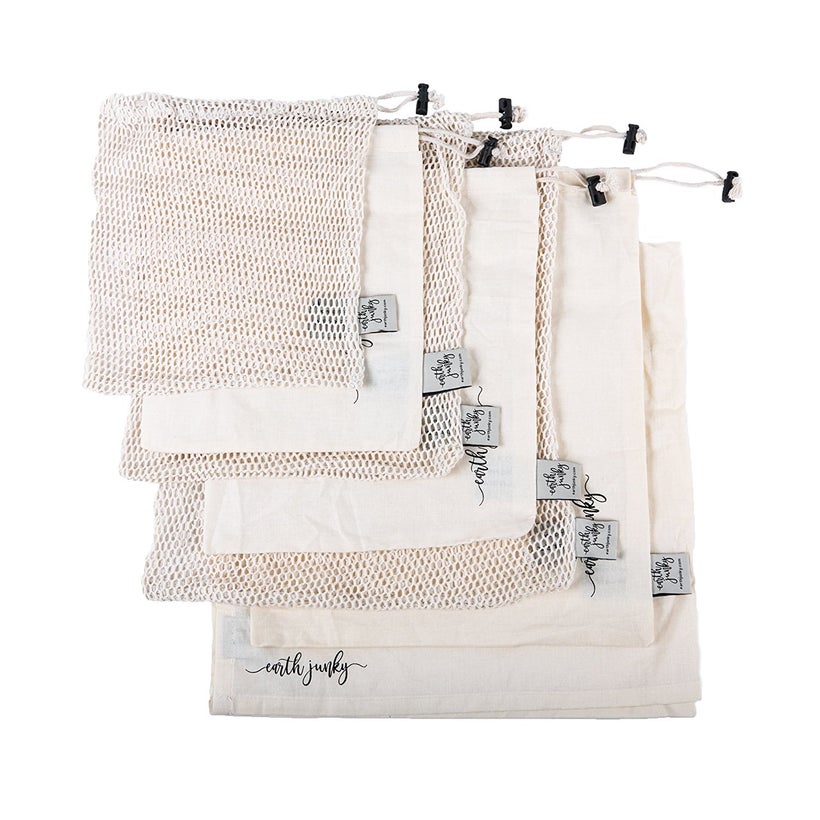 While we're at it – let's throw in eco-friendly, reusable lunch and grocery bags courtesy of TO THE MARKET! Cute and Eco-friendly. You'll be the cool girl struttin' down the grocery aisles with these bad boys.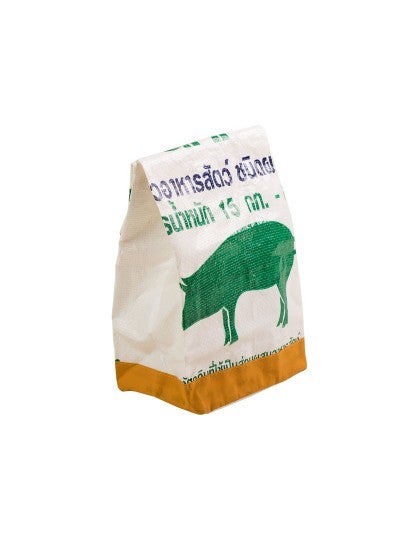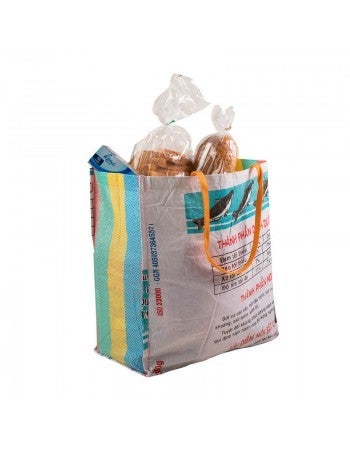 It's the new year, why not make it a goal – less plastic waste. New year, new resolutions, or new commitments to invest in yourself and your community. Each individual person can save hundreds of single-use plastic bags from ending in the landfill. Limiting your use of plastic does more than just reduce waste, it protects your individual health, and you'll have new, chic accessories – all aiding in your 2018 health-focused goals!
Rachel Spera is a resident sustainable and ethical living connoisseur and a writer for TO THE MARKET's "Everyday Ethical Living" blog series. She is originally from Los Angeles and currently resides in Washington, DC. She is pursuing her MBA at Arizona State University. Despite balancing both work and school, Rachel makes sure to carve out time to explore DC's expanding culinary scene as well as frequent a variety of fitness and health classes in the nation's capital.
Calling all HuffPost superfans!
Sign up for membership to become a founding member and help shape HuffPost's next chapter
This post was published on the now-closed HuffPost Contributor platform. Contributors control their own work and posted freely to our site. If you need to flag this entry as abusive,
send us an email
.