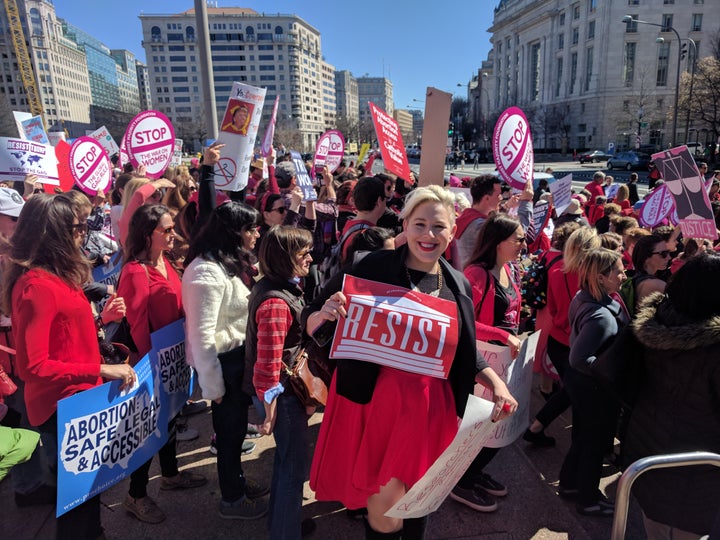 By Nan Aron, Prof. Kimberlé Crenshaw, Kierra Johnson, and Tracy Sturdivant
In Judge Neil M. Gorsuch, President Trump has chosen a Supreme Court successor who's such a close replica of the late Justice Antonin Scalia, some analysts call him Scalia 2.0. On the campaign trail, candidate Trump said that ideally, his first Court nominee "would be Scalia reincarnated," and he didn't miss his mark.
Like Scalia before him, Tenth Circuit Judge Gorsuch is known for his ability to seamlessly infuse his judicial decisions with a deep, ideological conservatism. What's more, Gorsuch has extolled Scalia's approach to judging and sung his praises as "a lion of the law" whose "roar … could echo for miles." Gorsuch also expressed his own belief that judges should "strive . . . to apply the law as it is, focusing backward, not forward," echoing the ease in which Scalia was able to frame a radical agenda of reversing equal rights into a constitutional virtue. .
This is why we are terrified that if the Senate confirms Gorsuch to the Supreme Court, he would favor taking away essential women's rights and plunging our daughters and ourselves into a new dark age in America. No one should forget that during his time on the bench Scalia eviscerated or threatened economic justice and reproductive freedom for all women.
Women's rights? It's still staggering, but Scalia said the Constitution does not prohibit discrimination based on sex. "Certainly the Constitution does not require discrimination on the basis of sex. The only issue is whether it prohibits it. It doesn't. Nobody ever thought that's what it meant," he said in an interview.
Equal pay? In Lilly Ledbetter's historic discrimination case against Goodyear Tire and Rubber Co., Scalia joined four other male justices in a majority opinion that significantly restricted women's ability to sue their employers over gender-based wage discrimination. Ensuring that women like Lilly Ledbetter could better enforce their rights to equal pay for equal work was the first law signed by President Obama in 2009.
Gender discrimination at work? Scalia halted what would have become one of the largest class-action lawsuits in history when he wrote the majority opinion in Wal-Mart v. Dukes. The decision snuffed out Betty Dukes's gender discrimination claims on behalf of potentially 1.5 million women who had worked at Wal-Mart stores.
Abortion rights? Scalia would have overturned Roe v. Wade. "The states may, if they wish, permit abortion on demand, but the Constitution does not require them to do so," he wrote in a 1992 dissent, also likening abortion to polygamy and adult incest.
Reproductive health care? In one of the more recent court decisions to anger women across America, Scalia joined the five-male justice majority ruling in Burwell v. Hobby Lobby that corporations are people and can refuse birth control coverage to their employees on religious grounds. Scalia believed corporations are people enjoying protection under the Constitution ―but women apparently are not.
At different stages of the Hobby Lobby case, Gorsuch, who ruled on the case at the Tenth Circuit, and Scalia both sided with the corporation.
Rights for women of color and their families? Scalia showed his disdain for communities of color by voting in the Shelby County v. Holder 5-4 majority to strike down a key section of the landmark Voting Rights Act of 1965, thereby making it easier for states and localities to erect barriers against voting. "[T]he Court errs egregiously by overriding Congress' decision," Justice Ruth Bader Ginsburg wrote for the dissenters.
Gorsuch's resounding praise for Scalia's judicial philosophy speaks for itself, chillingly. And Gorsuch's own record on women's issues just amplifies the message: minimizing egregious evidence of sexual harassment in one case, arguing to defund Planned Parenthood in another, ruling against a woman who suffered overt discrimination in her male-dominated field in yet another. The list goes on and on.
Scalia 2.0? The numbers suggest a new-generation version of an original. Indeed, Gorsuch belongs to the generation after Scalia. Yet instead of advancing the most essential rights for women, he would drive them backward into further peril.
When it comes to the future of the Supreme Court and women in America, we have no nostalgia for Scalia - and plenty of nightmares about Neil.
Kierra Johnson is the Executive Director of URGE: Unite for Reproductive & Gender Equity. URGE engages young people in red state and leads the way to sexual and reproductive justice for all by providing training, field mobilization, and national leadership for a youth-driven agenda.
Kimberlé Crenshaw, Professor of Law at UCLA and Columbia Law School, is a leading authority on Civil Rights, Black feminist legal theory, Critical Race Theory, and race, racism and the law. Crenshaw's groundbreaking work on "Intersectionality" has traveled globally and was influential in the drafting of the equality clause in the South African Constitution. Crenshaw is the co-founder and Executive Director of the African American Policy Forum, a gender and racial justice legal think tank, and the founder and Executive Director of the Center for Intersectionality and Social Policy Studies at Columbia Law School. She is a leading voice in calling for a gender-inclusive approach to racial justice interventions, having spearheaded the Why We Can't Wait Campaign and co-authored Black Girls Matter: Pushed Out, Overpoliced and Underprotected, and Say Her Name: Resisting Police Brutality Against Black Women.
Tracy Sturdivant is Co-Founder and Co-Executive Director of Make It Work, a campaign uniting a community of people who believe that hardworking people shouldn't have to choose between being there for family and earning a living. For the last 20 years, she has worked to strengthen democracy for all. A self-professed "one-woman coalition," Tracy has been a leader and strategist inside progressive organizations and philanthropic institutions dedicated to increasing the civic participation of women, people of color and youth. Before launching Make It Work, Tracy served as the Executive Director of State Voices. Tracy currently serves on several boards, including the National Domestic Workers Alliance and Higher Heights for America, where she is Board Chair.
Popular in the Community