Foxx walked with two young models who showed off sparkling dresses and confident moves.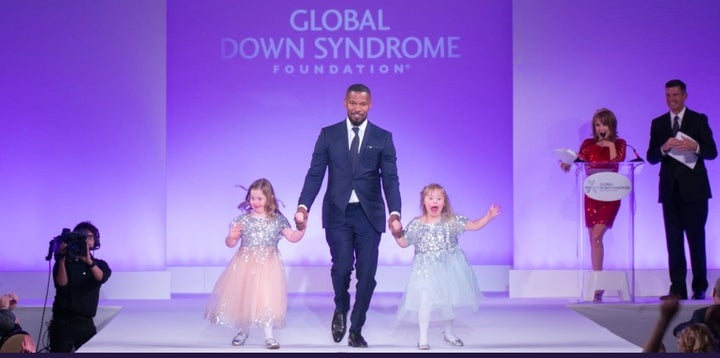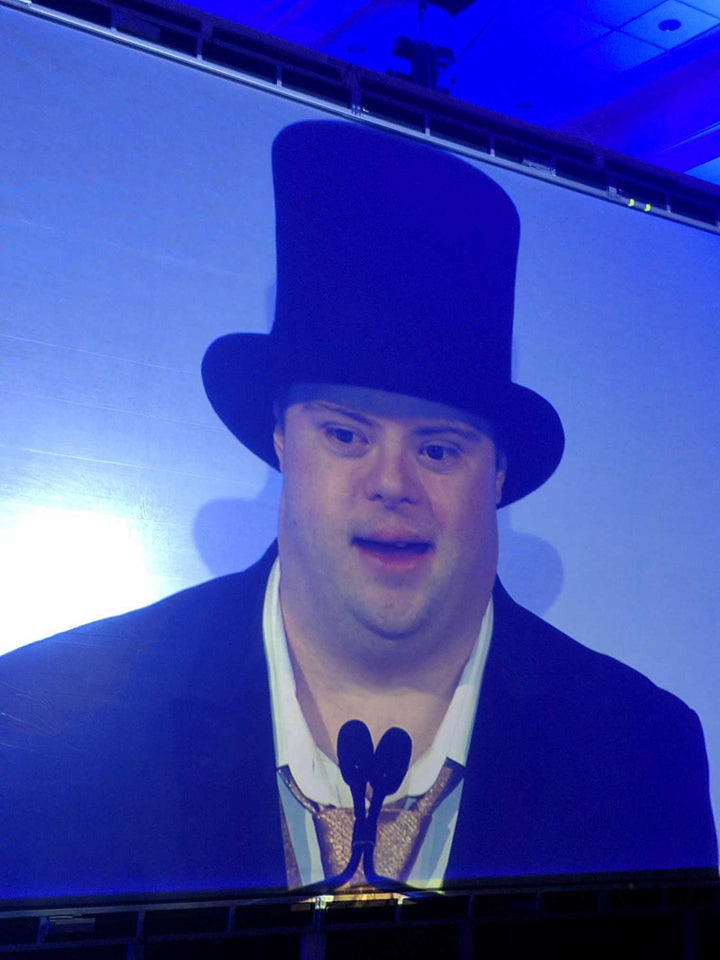 He kicked off the evening with a short, heartfelt speech.
Here are a few of the highlights:
"I am a storyteller, an author, and a speaker. I'm a model and an ambassador." He advised, "People with Down syndrome should do what you want." He explained why he supports the Global Down Syndrome Foundation, "Because I like to help people. And I want to live a long healthy life." And lastly, his gratitude, "Thank you Michelle and your friends. Thank you to the scientists and doctors."
The "Michelle" referenced is Michelle Sie Whitten, President and CEO of the Global Down Syndrome Foundation. Over the last few years, she's introduced Sikora and his family to scientists and doctors involved in the Linda Crnic Institute for Down Syndrome and has told them about plans for opening a world class medical clinic for adults with Down syndrome.
As an adult with Down syndrome, Sikora enjoys general good health. He experiences a few of the typical medical conditions associated with Down syndrome, like thyroid issues and sleep apnea, each easily treated. He had heart surgery as a baby, and now has no symptomatic heart problems, still he does keep regular cardiology appointments to monitor his heart health.
The biggest health concern for Sikora's future lies in the statistical likelihood of suffering the negative consequences of Alzheimer's disease. Adults with Down syndrome have a 50% chance of experiencing dementia or other ill effects of Alzheimer's by the age of 50. (As a matter of comparison, in the typical population, one in 10 people age 65 and older has Alzheimer's dementia.)
Because of this, Sikora supports events like Be Beautiful, Be Yourself because the money raised goes to research to improve health outcomes as well as improve medical care for people with Down syndrome.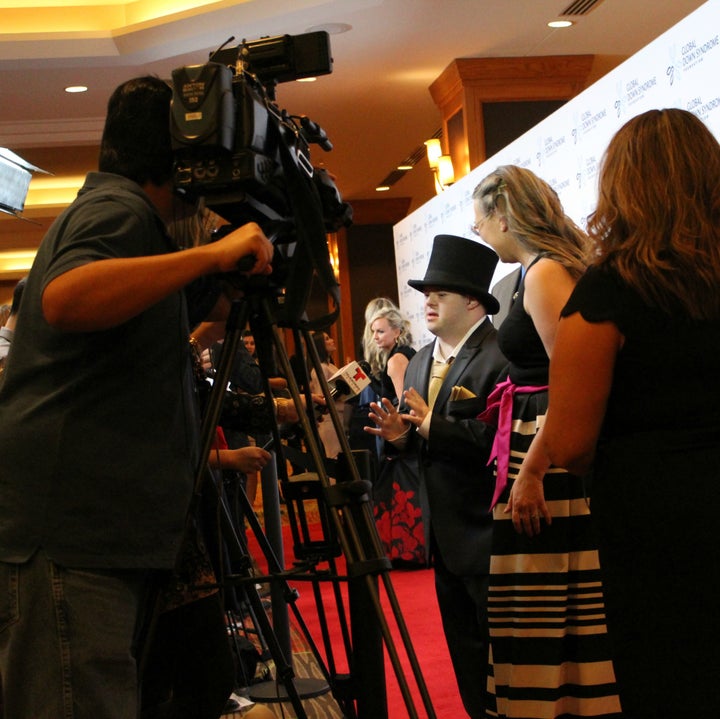 At the event, KGW Portland journalist, asked Sikora, "How does it feel to be the Ambassador?"
He replied, "I'm the King of Denver!"
It did look this way, especially during the grand finale' when he had the honor to escort both Tomei and the international super model from Australia, Madeline Stuart.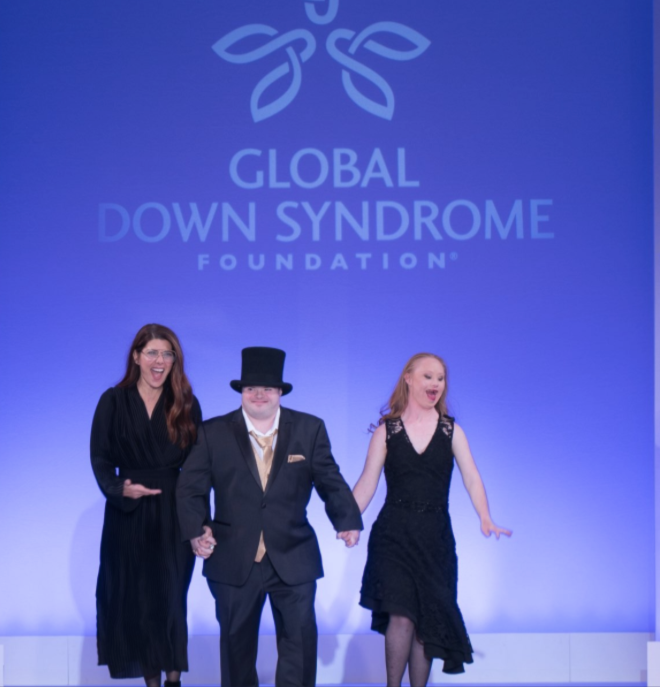 As one of the evening's recipients of the Quincy Jones Exceptional Advocacy Award, Stuart is a self-advocate honored because of how she is "changing our world as (a) role model anyone would be proud to emulate."
Some of the other celebrities also have a personal connection or loved on with Down syndrome. This year, Matt Dillion walked with his nephew Ty Dillon – who busted a move on the runway.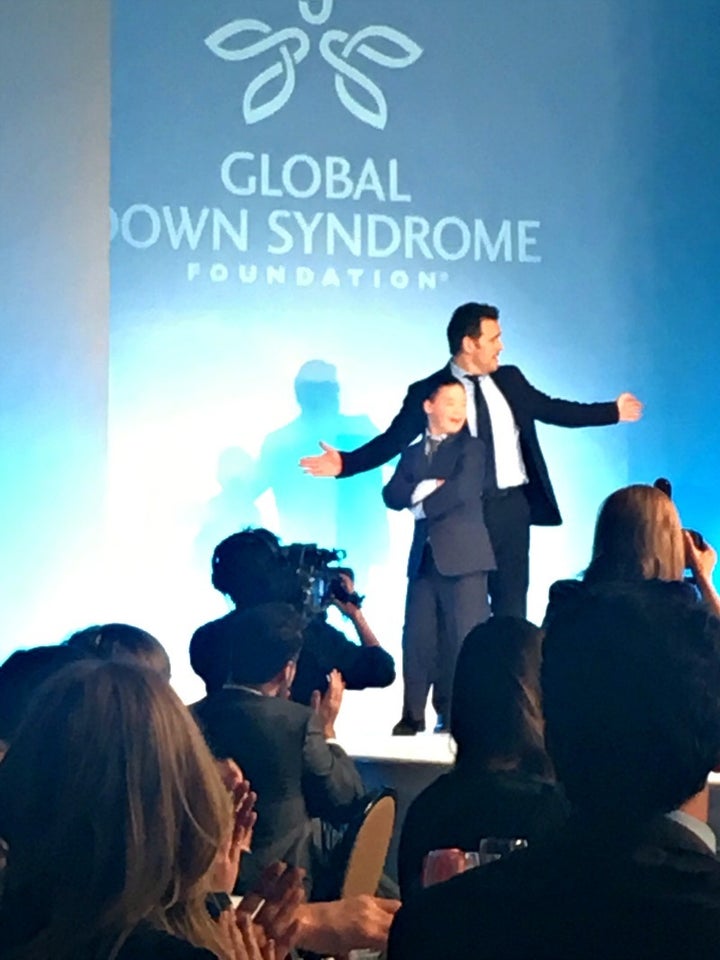 Another model, Amanda Booth, has a son with Down syndrome. He's too young (fashion show rules) to walk in this program, but can be found frequently with his parents on Instagram. Booth partied with the self-advocates at an exclusive event the evening before and then walked the runway with Jacob Gehringer and Timothy Mclaurin.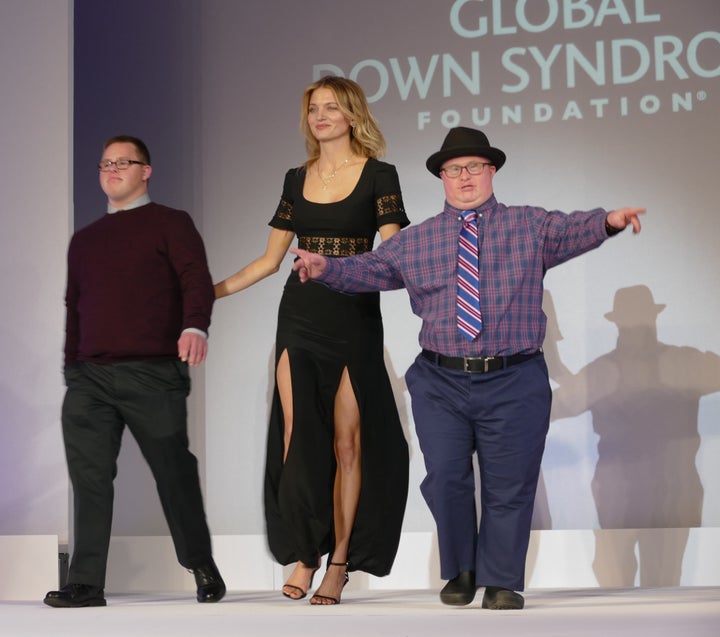 So Fabulous! It was an amazing night full of electric enthusiasm.
One other person that took the stage, for only a few minutes, was me, Marcus' mom. I hoped to express my gratitude to the Global Down Syndrome Foundation, and to my family and friends, for all they do.
Also, that I am the luckiest mom I know.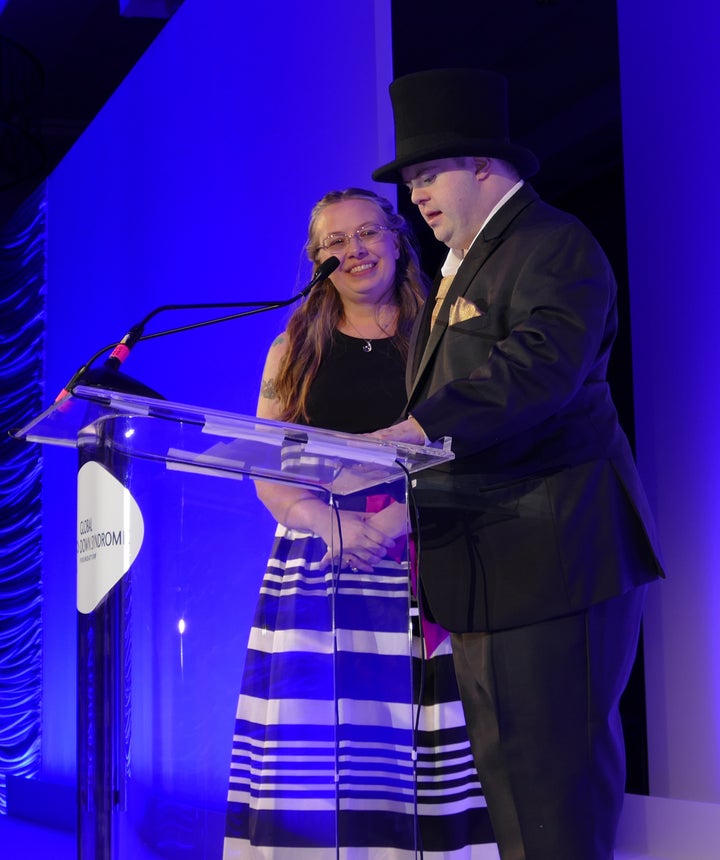 I'm thankful that these celebrities joined in to share the spotlight on self-advocates from a variety of backgrounds and ages. Each unique, beautiful, and ready to shine.
If you'd like to know more about the research and medical progress being made by Global Down Syndrome Foundation affiliates, check it out here. And if you'd like to get involved and help Global's mission, start here.
Related
Popular in the Community