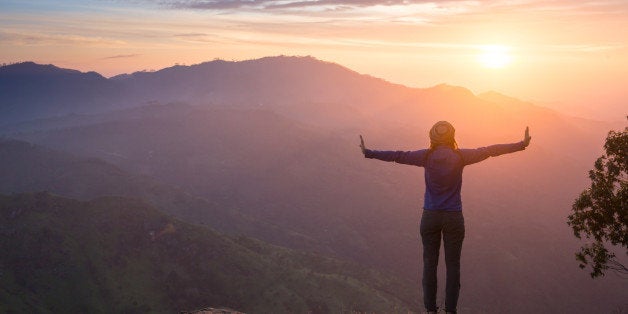 In my opinion, people who willingly choose to live abroad have to be a little crazy. Before you get up in arms and hit the "X" on the window, defiantly claiming to not be a total psychopath, hear me out.
The idea of living abroad is exotic yet terrifying to so many people. More often than not, if you ask someone if they would be willing to pack their bags and leave their comforts behind for the unknown, I think they might say something along the lines of, "ummm...maybe?" Which, let's be honest, we all know that's generally a resounding, "NO."
The thing is, moving to an entirely new country is not something that is done with ease, nor is it something that some people may define as a "valuable experience."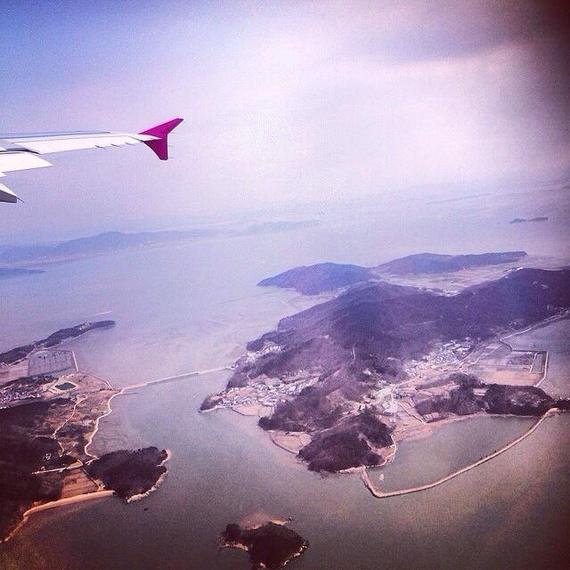 For most of my life I'd always imagined living in faraway places. I've always wanted to explore the unfamiliar and foreign. Is this normal? To me, absolutely! The majority of my peers and loved ones? Eh, not so much. The wonderful thing about this is that either option is okay; I just chose the most uncomfortable option possible. While more and more people are choosing to pack their bags and begin their journey these days, the concept still seems a bit unreasonable to a lot of people.
Which brings me to why I think those of us who choose to move abroad are a little nuts:
- Consciously moving to a new country knowing that you're going to miss weddings, milestone birthdays and family holidays is a little odd.
This is certainly one of the primary factors that holds many people back from taking the leap. While this is definitely a mindset I can understand, I think it's important to keep in mind that some, if not most people will understand that you're following your heart in your own unique way. One of the benefits living abroad in this day and age is the fact that we have incredible technology. Missing a family event? Schedule a Skype session with everyone. Missed your friend's baby's birthday? Send a card on Moonpig.com. Want to call your best friend and tell him or her the hilarious story that just happened? Send 'em a video message! It may not be "ideal" but it certainly helps.
- Accepting the fact that you may potentially be living in a state of constant confusion is incredibly bizarre.
Before I moved to Korea, lots of people suggested that my life here might be "weird" or "strange." Guess what: it totally is! You know what, though? I bet if a lot of Koreans decided to temporarily move to America they would find many of our customs and daily occurrences strange as well. Feeling a bit uncomfortable and confused by everything when one moves to a different country is inevitably frustrating and hilarious at the same time.
The other day a lady wouldn't let me use horseradish sauce on a dish because she insisted it wouldn't taste good. That's just how Korea works, though - and it's all part of the experience and makes my time here that much more memorable.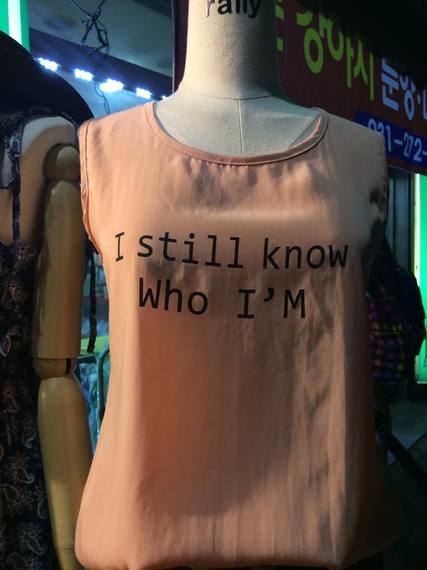 - Being okay with the fact that you're going to feel incredibly lonely - depressed, even - while living abroad is a little weird.
I get it. Nobody likes feeling down, especially in another country away from any semblance of comfort. I've definitely gone through my fair share of sadness in Korea, and it's something that I was very open about. However, I'm going to be totally honest here: that's life. Life is a continuous series of treacherous peaks and valleys and sometimes we just can't find our footing. Having feelings like this will happen no matter if someone decides to never leave their hometown or those of us who can't stop moving. There's really no reason to give up on a dream because you're afraid of stumbling a bit. Trust me, you'll learn how to cope with depression abroad should you find yourself in the situation.
- Accepting the fact that you may lose some friendships once you move abroad is kind of heartless.
I've been in a long-distance-relationship with my childhood best friend for nearly a decade. When I moved from Pittsburgh to Chicago we were sad, but kept in constant contact because technology is fabulous. For the following seven years in Chicago, we were always aware of what was happening in each other's lives and I never felt any serious strain. While this may be partially because we are legitimately obsessed with one another, I think it has more to do with the fact that we truly care about one another's well-being.

During my time in Korea, she's completed law school, passed her bar exam, started her own law firm and non-profit while working 2-3 jobs.* Despite the fact that she's extremely busy and there's a 12 hour difference between our lives, our relationship has not changed.
On the contrary, I remember friends ugly crying at my going away party in Chicago promising me they would keep in touch and some even promised to visit. This sort of behavior is totally normal and warranted, but unfortunately some people didn't follow through despite attempts on my end.
The truth is, some people are so caught up in their own day-to-day that they can't be bothered, some are potentially jealous of your experiences and some may never have been that genuine to begin with. The important thing to remember that it's not necessarily anyone's fault, it's just a combination of lack of communication and getting older.

*Except for the time period she was studying for the bar exam.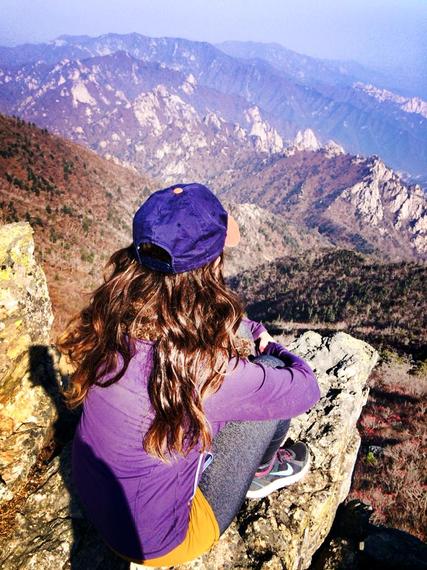 Do I think I'm crazy for putting myself through any of the situations mentioned above? Absolutely. But there's always two sides to a coin, you see. Seeing my family together with my grandfather on his birthday was heartbreaking, but it made me happy to know he wasn't lonely. Losing friendships was a dagger in my heart, but it made me realize that I'm probably better off. Sacrificing my comfort has been continuously challenging, but has enabled me to gain a better understanding of myself.
The lessons I've learned, friendships I've made and experiences I have are priceless and rewarding. If you think you're crazy enough to move abroad - do it! I guarantee you won't regret it.
Have you ever taken a giant leap of faith...to another country?