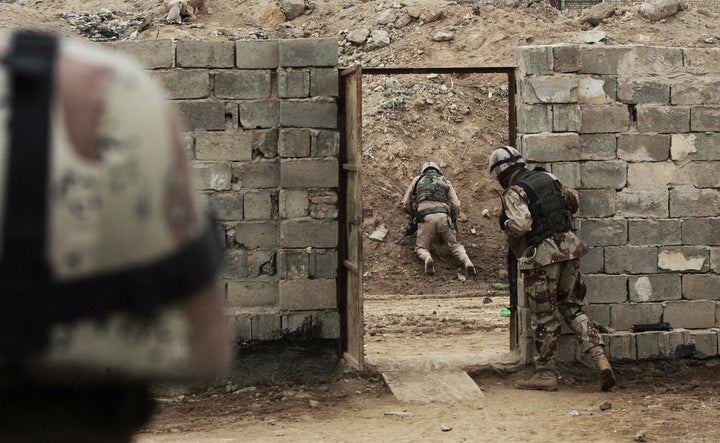 That night, as I drifted off to sleep, I was proud to be playing a part – no matter how small – in a noble effort. It had been another long, brutally hot day. Still, we had done some good, I told myself. My younger brother had raised money and used it to purchase soccer balls for us to give out to Iraqi children. My buddy Travis and I had selected a strategically important district, and accompanied an Iraqi police patrol as they handed them out to the kids. One of the priorities of our brigade was to establish goodwill between the nascent Iraqi police and the local community and, judging from the smiles, we had taken a modest step in the right direction.
I was new to my deployment, still idealistic about the mission. It was the spring of 2006, and a few months earlier, President Bush, in his State of the Union address, had sounded a familiar note. We had been attacked, he reminded us, and were now taking the fight to the enemy. This resonated with me, as I had been living in Manhattan that day, and had quit my job to serve in the Army.
"We are writing a new chapter in the story of self-government," he said, "with women lining up to vote in Afghanistan, and millions of Iraqis marking their liberty with purple ink... We remain on the offensive in Afghanistan, where a fine president and a national assembly are fighting terror while building the institutions of a new democracy. We're on the offensive in Iraq, with a clear plan for victory."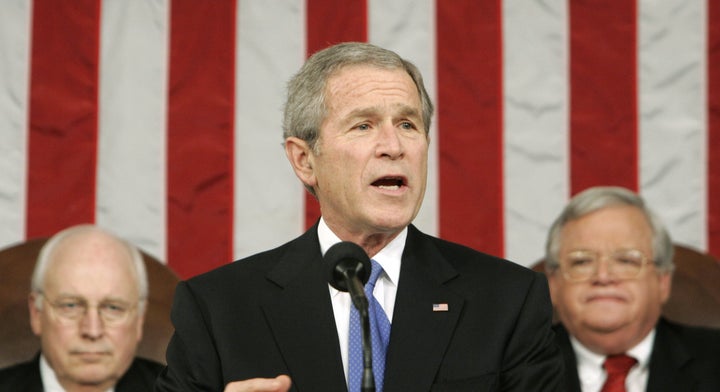 I wake up on the couch, sun beating down on me through a nearby window. I squint and look out. Rather than that familiar Iraqi moonscape, baking in the sun, I see Coors Field across the street, an American flag stirring lazily in a light breeze. I am in America, in Denver.
I grab a newspaper I see laying nearby. It is May 2017.
I turn on the TV. ESPN comes on. There's Alex Ovechkin, my favorite hockey player, whom I remember as a rookie phenom. He has grey hair now. Next comes footage of Tiger Woods, a transcendent talent when I deployed. His face is contorted in pain. Apparently he is injured, and there is speculation that his career may be over after a fourth back surgery.
I change the channel to CNN. Donald Trump appears. He is president. It doesn't seem like that long ago he was a guest on Howard Stern.
Something buzzes on my lap. I remember visiting smoky internet cafes in Germany to call home before our deployment. This device looks like a miniature laptop computer, with little icons illuminating the screen. On the end table is a framed photograph of me, a beautiful woman at my side. We are in wedding clothes.
I look around, half-asleep and disoriented. A cat lazily walks across the living room and hops onto my lap with familiarity. I lean over to pet the little guy. As I do I see two dog tags tattooed on my arm. They have dates, the letters KIA, and one features the initials of my Army friend, Travis, who had helped to distribute those soccer balls.
My attention is once again drawn to the TV, where a Navy SEAL is describing how he killed Bin Laden. Grainy video footage of Saddam's macabre execution reinforces the fact that both our primary antagonists are now long dead, and some relief washes over me as I imagine both of these wars to be winding down.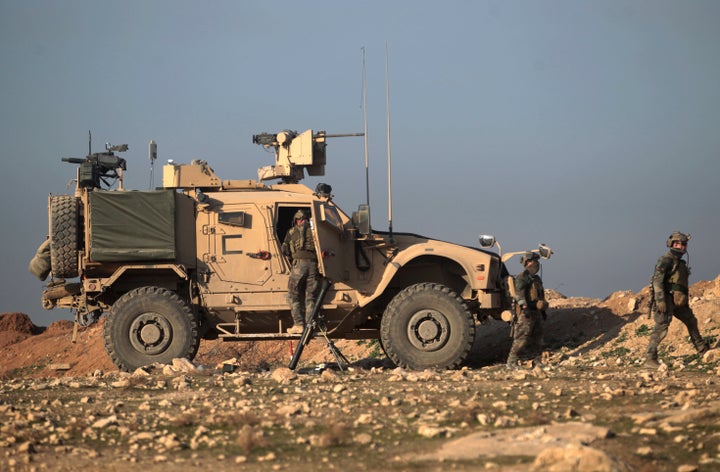 Replayed highlights of President Trump's State of the Union address are then broadcast.
"I directed the Department of Defense to develop a plan to demolish and destroy ISIS ― a network of lawless savages that have slaughtered Muslims and Christians, and men, and women, and children of all faiths and all beliefs," he says, gravely.
Several pundits begin discussing an enormous bomb – the so-called "Mother of all Bombs" ― that had recently been dropped in Afghanistan. Hadn't President Bush told us we were on the path to victory in his address in that same chamber over a decade ago?
Next comes a report from Mosul. I remember accompanying my Brigade Commander as he pinned a Purple Heart on one of our soldiers there. I had emailed my family that night, observing, "It is touching to see so many guys in hospital beds, having sacrificed so much, but many hanging tough and resolved to get back in fight."
I am pulled back from this memory by real-time coverage of Iraqi forces in Mosul, supported by American troops, engaging in intense urban combat, fourteen years after a promising Army officer named David Petraeus led the 101 Airborne Division on those same streets, and things were reportedly heading in the right direction.
The cat purring on my lap helps calm me as I try to process everything.
"It is all so depressingly familiar. The apocalyptic rhetoric, the reassurances we are winning, contrasted by unsettling indications that we are not..."
Political dynasties have risen and fallen, Hall-of-Fame careers have began and ended, advances in technology have accelerated at a dizzying pace, unimaginable fortunes have been made on Wall Street, while ordinary people have lost their pensions. Just about everything has changed. New people have entered my life, and old ones have passed away. Friends have been killed in combat.
There appears to be only one constant: Iraq, Afghanistan, and the so-called war on terror. It's still going on. But now it's in Syria too. And Libya, and Somalia, and Yemen, and...
It is all so depressingly familiar. The apocalyptic rhetoric, the reassurances we are winning, contrasted by unsettling indications that we are not, and, all too often, the same young men and women boarding planes to fly around the world and fight in anonymity, some destined to lose limbs, others their lives, while most of us go on here at home, undisturbed.
What is going on? Am I dreaming? Will I soon wake up on that Army cot in Iraq and go back out on patrol?
The door to my apartment opens, and the pretty woman from the picture comes in.
I snap out of my hallucinatory haze.
I rise to give her a hug, relieved to be re-tethered to reality, and overwhelmed with gratitude as the life I have been blessed with comes back into focus.
No, I won't be going back out on patrol again, I tell myself.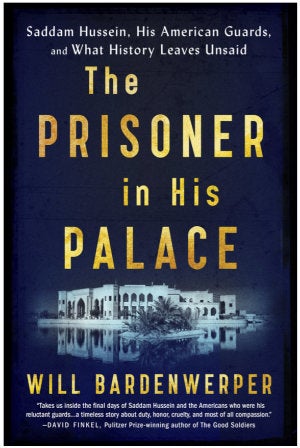 Popular in the Community