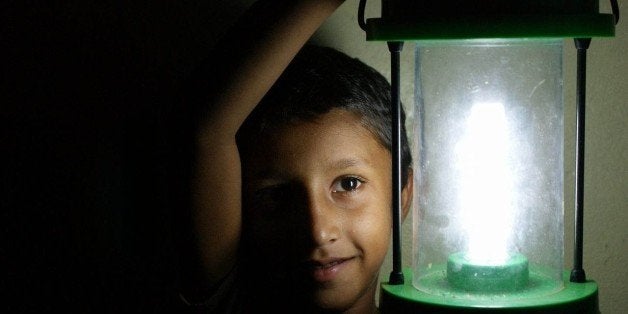 Once, when I was Prime Minister of Norway, I had an intense exchange with an opposition leader during "question time" in Parliament. In response, I exclaimed: "Yes, all is indeed linked to everything else." At the time, some criticized my comment as unclear. Today it is often quoted with great respect!
This profound realization that everything is connected -- and therefore that we need a holistic approach to our greatest challenges -- is rooted in my training as a physician. That's when I came to understand the links between humans and the communities and societies we create, as well as with the environment in which we live.
This connection was again made clear when I chaired the World Commission on Environment and Development nearly 30 years ago. Our key finding then still resonates today: Sustainable development is development that meets the needs of the present without compromising the ability of future generations to meet their own needs.
Currently, we are not on this path. Scientists are more certain than ever that the way we consume resources -- especially coal, oil and gas -- is causing the climate to change, threatening the planet and its people. Air pollution harms public health. Droughts contribute to food insecurity. And more extreme-weather events threaten to undo the gains we've made against poverty.
The Sustainable Development Goals, a global to-do list to be adopted by world leaders at the United Nations in September, recognize the connection between the well-being of people and the planet. Importantly, this agenda includes a goal on taking urgent action on climate change -- an acknowledgement by the international community that we do not have to choose between fostering development and fighting climate change; in fact, our development depends on addressing the climate threat.
These new global goals also promote a solution at the intersection of development and climate change: sustainable energy (Sustainable Development Goal 7).
We are already seeing the impact of sustainable-energy solutions: Solar lamps provide light in health clinics so women can safely give birth at night; off-grid renewable energy provides power to households in rural communities, enabling children to study and businesses to operate after dark; and cleaner cookstoves and fuels allow mothers to cook dinner for their families without inhaling toxic smoke.
In 2011, UN Secretary-General Ban Ki-moon launched the Sustainable Energy for All initiative -- an initiative that links climate change and development goals and seeks to attract broad international support for both. The initiative sets three global objectives for 2030:
Ensuring universal access to modern energy services;
Doubling the rate of improvement in energy efficiency; and
Doubling the share of renewable energy in the global-energy mix.
Sustainable Energy for All provides a framework for addressing climate change through increased use of renewable energy and energy efficiency within a framework of sustainable development. It is exactly the right approach for the 21st century -- enabling economic prosperity for all without wrecking the environment on which we all depend.
We must do much more at the local, national, and international level to hasten the sustainable-energy transition. This requires investment. Limited public funds should be used strategically to unlock greater private-investment flows, share risks, and expand access to the building blocks of prosperity, including modern-energy services.
The private sector alone cannot change the way we produce and use energy. Business also needs, and calls for, more government action to inspire innovation and solutions for a sustainable world. Public policies are needed to stimulate markets, remove barriers, level the playing field, and establish clear objectives and targets for renewable energy and energy efficiency.
The adoption of the Sustainable Development Goals is just one part of what world leaders must do this year. If we are serious about creating a world without poverty and with dignity for all, leaders must also come together around a strong climate agreement when they meet in Paris in December.
While our challenges are great, I remain optimistic. We now understand more than ever the need to sense and reflect, analyze, and act based on a holistic approach, fully cognizant of how interdependent we all have become, in our own societies, and across the globe.
As long as we all live on the same planet, we will have to make it happen for all of us, or it will not happen at all. I believe we can do it.
This post is part of a series produced by The Huffington Post, "What's Working: Sustainable Development Goals," in conjunction with the United Nations' Sustainable Development Goals (SDGs). The proposed set of milestones will be the subject of discussion at the UN General Assembly meeting on Sept. 25-27, 2015 in New York. The goals, which will replace the UN's Millennium Development Goals (2000-2015), cover 17 key areas of development -- including poverty, hunger, health, education, and gender equality, among many others. As part of The Huffington Post's commitment to solutions-oriented journalism, this What's Working SDG blog series will focus on one goal every weekday in September. This post addresses Goal 13.
Calling all HuffPost superfans!
Sign up for membership to become a founding member and help shape HuffPost's next chapter