A review of the film five years after Nora Ephron's death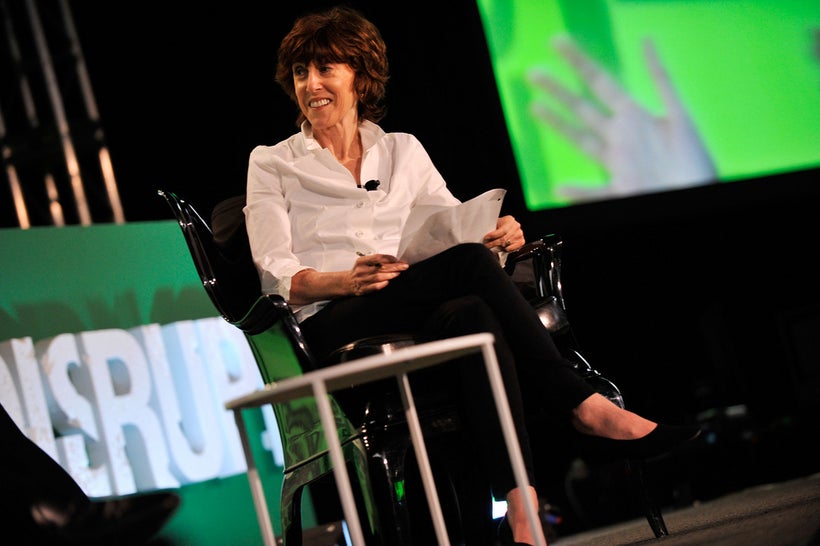 Nora Ephron's life and work personified the advice her mother once gave her: life's tragedies have the potential to become comic stories.
Throughout her prolific career, Ephron never feared to inject her own hardships into her work, believing that, for a writer, everything is copy. In fact, it is that very mantra that her son Jacob Bernstein used for the title of the 2015 documentary he directed about her life.
Everything is Copy, produced by HBO, explores Nora Ephron's legacy as one of America's most influential writers. In his film, Bernstein blends archival footage, anecdotes from friends, and interviews with his mother to paint a portrait of her life; how she went from the daughter of two alcoholic screenwriters to one of America's most astute and beloved cultural commentators and gadflies.
From an early age, she proved herself to be a formidable writer, unafraid to demand excellence and be critical. As the editor of the Beverly Hills High School newspaper, she fired the future media executive and billionaire Barry Diller for not meeting her standards.
After graduating from Wellesley College, Ephron applied for a job at Newsweek, but was rejected for being a woman. She later partook in a lawsuit against the company for discrimination. Shortly thereafter, the editor of the New York Post came across her articles satirizing the paper, recognized her talent, and hired her as a reporter. From there, she landed a column at Esquire magazine and, in that role, became one of the most popular journalists and essayists in the country, writing on a variety of topics like sex, relationships, popular culture, and feminism.
As one of America's leading writers and socialites, she soon met the famed journalist Carl Bernstein, who became her second husband and the father of her two sons. However, the marriage soon ended after he engaged in a very public extramarital affair. 
After months of heartbreak, Ephron took her mother's advice and turned her failed marriage into the best-selling autobiographical novel Heartburn. Per usual, she got the last laugh. With the success of the novel came a film adaptation directed by Mike Nichols and an offer to write the screenplay. From there, the third chapter of her life began: a career in the movies. She went on to write and direct films like When Harry Met Sally, Silkwood, and Sleepless in Seattle, thus becoming a trailblazer and role model for women in film. 
Ephron's ability to turn life into copy allowed her to become one of the most influential and multi-faceted writers of 20th century. Her ability to appeal to a wide-audience is showcased no clearer than in the film's cast of interviewees: David Remnick, Gay Talese, Mike Nichols, Steven Spielberg, Tom Hanks, Meryl Streep, Reese Witherspoon, Barry Diller, Barbara Walters, and more. 
In recent years, we have seen many documentaries about deceased writers, including two of my favorites: United States of Amnesia about Gore Vidal and Life Itself about Roger Ebert. These films are, for the most part, strictly biographical. They take us from birth to death and, in the process, attempt to illustrate the impact that these men had on their fields and American culture. Everything is Copy does that, yet it is about something more.
With Bernstein often on screen, acting as narrator and interviewer, the film is just as much about a son looking for closure in the death of a mother as it is about Ephron's influence on the 20th century. Five years ago this week, Ephron died from leukemia.
For nearly all the film's interviewees, Ephron's death in 2012 came as a complete surprise. In her final years of life, faced with mortality, she abandoned her mantra. She refused not only to write about her illness, but to even share it with those who knew and loved her.
In the film, Bernstein asks a simple question: Why? Why after a life publicly lived on paper and film did she, in the end, decide that not everything is, in fact, copy? 
Though we can only speculate, it is clear that Ephron found herself unable to finish her story, to document her own death. For someone so full of life, who immersed herself in the world around her, does this really come as a surprise? Ephron believed in living, in new beginnings, not endings.
In the eyes and voices of her contemporaries and friends, one can see the affect she had on them. Her wit, charisma, and kindness left an imprint on them all. For those of us who knew her only in print, she provided us with insights that made us laugh, cry, and see the world differently. And, even five years after her death, she continues to do so, proving that there never really is an end.
REAL LIFE. REAL NEWS. REAL VOICES.
Help us tell more of the stories that matter from voices that too often remain unheard.
This post was published on the now-closed HuffPost Contributor platform. Contributors control their own work and posted freely to our site. If you need to flag this entry as abusive,
send us an email
.