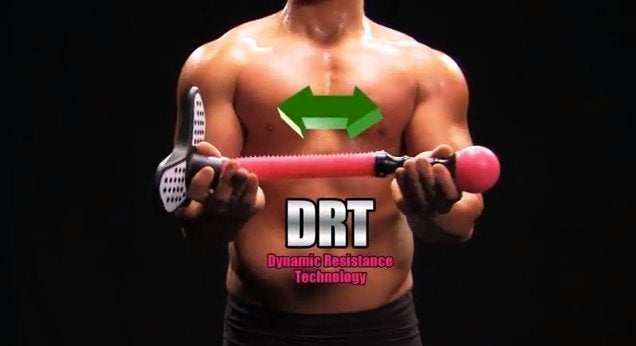 The average person watches 34 hours of television each week, and a good chunk of those hours are filled with commercials.
Commercials, as we know, encourage us to eat and drink things, and to buy things at stores. But what deeper lessons are we actually retaining?
Here are 30 things I've learned from commercials:
1. Beer makes any event fun.
2. The only people who eat at fast food restaurants are skinny.
3. Any time I drive a car, my experience will be narrated by an older character actor.
4. Low APR financing is extremely important when it comes to cars.
5. All highways are empty, so it's easy to drive on them.
6. All minivans have so much space, I can fit seven people, three coolers, a bicycle, a kayak, a bag of soccer equipment, a carseat, lawn chairs and a boogie board inside, with room to spare.
7. Men don't like listening to women.
8. Rather than listen to women, men would prefer to watch football, hang out with their friends, eat chips/crackers/burgers/tacos, or look at their phones.
9. But men will buy women diamonds when they are in love.
10. Women deeply enjoy cleaning.
11. Women would literally murder for a good sale.
12. Women are bothered that men don't listen to them, but only vaguely, and it mostly just makes them laugh.
13. If men simply wear deodorant, beautiful women will embrace them.
14. Brooms and mops clean everything with one light swoop.
15. If you take a picture of yourself one day, you'll look sad and slouchy. But if you take another picture of yourself 90 days later, you will smile and stand up straight.
16. The elderly are either hilarious or extremely sad.
17. Offices are either hilarious or extremely sad.
18. It's important to close my eyes while biting into hamburgers or drinking sodas.
19. Immediately after middle aged people take medicine, they like to go outside and barbecue or hang out on the beach with their spouses or families.
20. Ashton Kutcher likes taking pictures of women.
21. Other celebrities enjoy their credit cards
22. if I injure myself in some capacity, a man standing in front of a bookcase will help me receive money.
23. A movie coming out this weekend will contain explosions.
24. I will never work out as much as professional athletes, or former professional athletes.
25. Candy will explode with actual pieces of fruit when I bite into it.
27. Some people literally spend years looking for the right mattress.
28. Men who need to shave have absolutely no facial hair to begin with.
29. Stunningly attractive people are waiting patiently to talk to me on the telephone.
Related
Popular in the Community