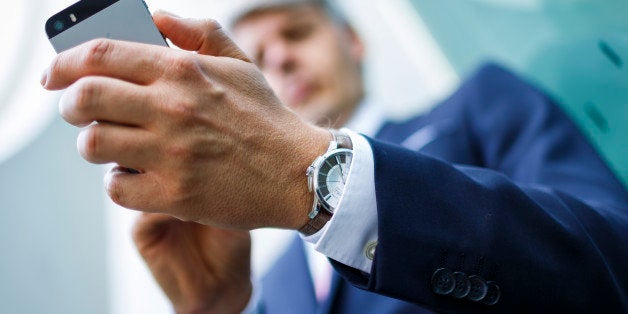 We all know that marketers love anything "new," and why not? The people they're pitching to have an insatiable appetite for the latest and greatest -- and they can't resist the allure of a well-buffed bright, shiny object. For advertisers, the use of "new" (and let's not forget "new and improved") is the glitter that turns products into gold. It's a timeless trope that has served marketers well for years. But, as the Baby Boomers continue to age, "new" is taking on on a new look.
We live in the Age of Aging. According to the U.S. Census Bureau, in fewer than than five years, fully half of the U.S. adult population will be 49 and older, and they will control 70 percent of disposable income. If these aging consumers are the "mass" in mass marketing, and if "new" truly is one of the most potent concepts in business, then figuring out how to serve up new products and ideas to these folks is going to be key to success.
One aspect of "new" is obvious: making new things. New things are especially enticing to Baby Boomers because things that are new make them feel young. Look no further than technology: a massive growth sector that has become a virtual fountain of youth for Boomers who are clamoring to own and use the latest innovations and gadgets that help them feel vital and connected in a modern world.
Another aspect of "new" is far less obvious, but equally as potent: making old things new again. Unless you've been looking for it, you probably haven't noticed all of the innovative energy that's being brought to old concepts -- i.e. the restoration and reintroduction of iconic brands from the Boomers' younger years. Who could forget Detroit's muscle cars of the '70s? They were wildly popular at the time, mass-produced to fuel the young Boomers' new mobility and iconoclastic spirit.
As Boomers aged, their priorities shifted, and soon the "family man" was driving a more practical car. The muscle cars were gone, but not the memories. Today, Detroit has brought them back and they're more muscular than ever. Re-designed classics like Camaros and Challengers are enjoying a revival. We shouldn't be surprised that men in their 50s (the ones with memories and money) are turning back the hands of time with their hands firmly on the wheel of a timeless car from their youth.
And, have you noticed that the home delivery of milk in glass bottles is back? How about listening to music on records again (didn't see that one coming did you?). Or the ubiquitous food truck -- does anyone remember the original food truck? It was Good Humor. One after another, Boomer brands and business concepts are boomeranging their way right back into our lives.
The takeaway from all this is that everything old can, in fact, be new again -- now more than ever. The Boomers are the being considered the most valuable generation in the history of marketing, and as they age, smart brands will find a way to deliver now-stalgia : positive memories of the past made newly relevant in the here and now. This is the new way to market "new" -- re-positioning timeless classics in a new and timely way to take Boomers on that sentimental journey that reminds them of their youth, while also making them feel young again.
Act now while supplies last!
Related
Popular in the Community