Your fluffy duvet, your raucous alarm, your partner's lovingly worn-in T-shirt. The first thing you touch when you wake up in the morning can indicate more than you might think about your life. At least that's the thinking behind photographer Paula Zuccotti's blog-turned-book Everything We Touch, a series of snapshots capturing the simple items her subjects interact with on a daily basis.
Taking pictures is a passion for Zuccotti, but her day job involves forecasting trends for a consultancy company, and using the data from those trends to inform decisions as a product designer. "For the past 15 years I have traveled the world, running over a hundred ethnographic and trend-mapping projects studying the relationships between people and products: those they use and those they do not even know exist yet," Zuccotti told The Huffington Post.
"Actually in the book each photograph is first presented on its own, without supporting information, so you can make deductions about that person's day before turning the page to find out more. What age and sex are they? Where do you think they live and what job do they do? What are their hobbies? What do they look like?" Zuccotti said. "The photos will certainly tell you a story, although the reader will add [his or her] own imagination and interpretation and fill in the gaps imagining in their minds what would be like going though that day."
To this end, Zuccotti formats the photos so that the objects are arranged in chronological order, like a timeline of each individual's day. Train tickets might be laid out next to umbrellas and goulashes; a fork is photographed next to a tea towel. Slowly, a complete picture can be formed of an individual's daily life, and assumptions can be made about who that person is -- his or her gender, nationality, or line of work.
But as much as Zuccotti is interested in the objects people do touch, she's fascinated by the objects we no longer interact with, too. She instructed her subjects not to include any permanent objects, like furniture or door handles, or objects they interact with throughout the day, like cell phones. As a result, phones, laptops and keyboards are notably absent from her photos -- but so are the objects they've replaced, like alarm clocks, physical books and planners.
"It's amazing how many things we have stopped touching," Zuccotti said. "We don't touch music anymore [...] that means you won't find out what type of music the participants like," unless they have record collections.
For a meditation on what which tangible objects we do and don't interact with, view Zuccotti's project below, or on her blog.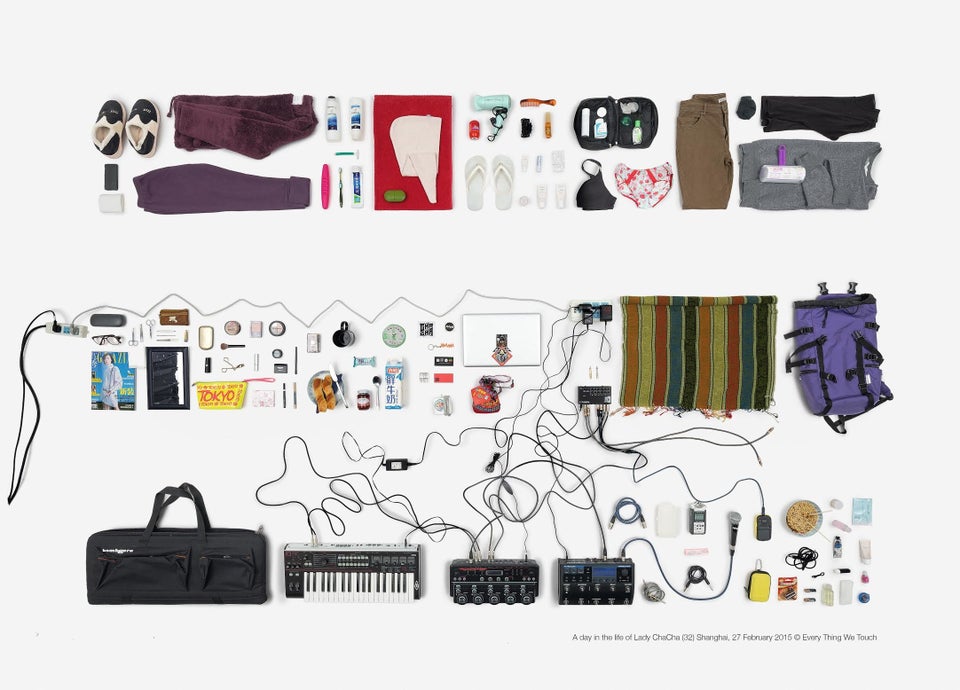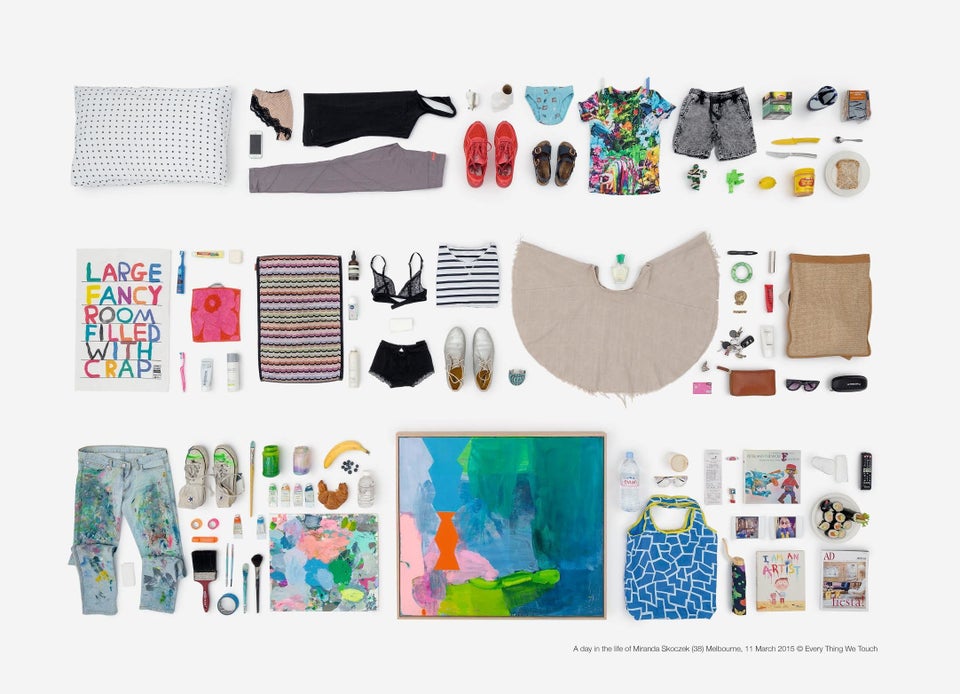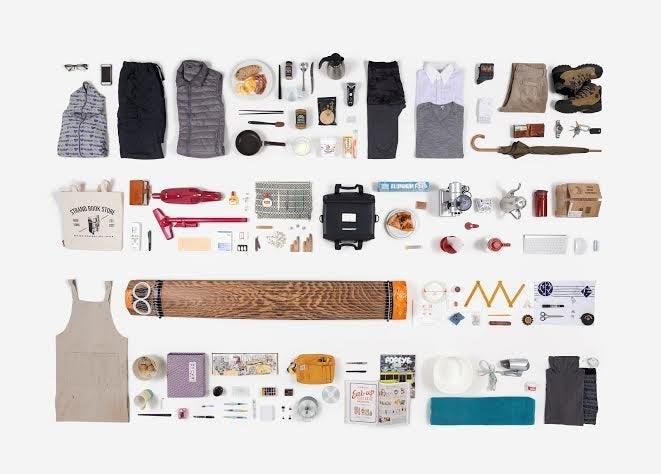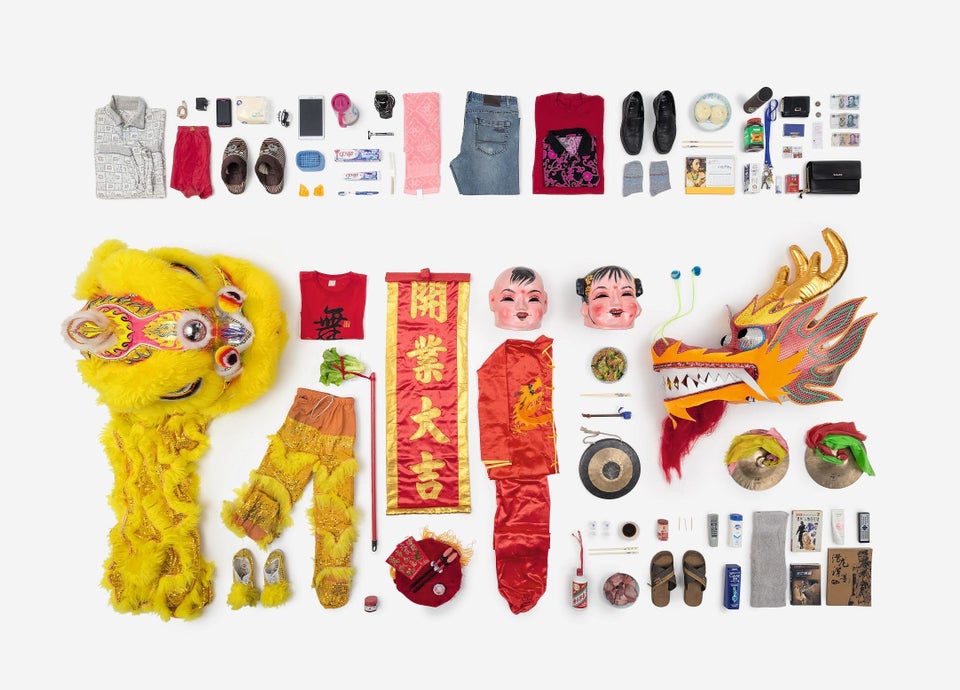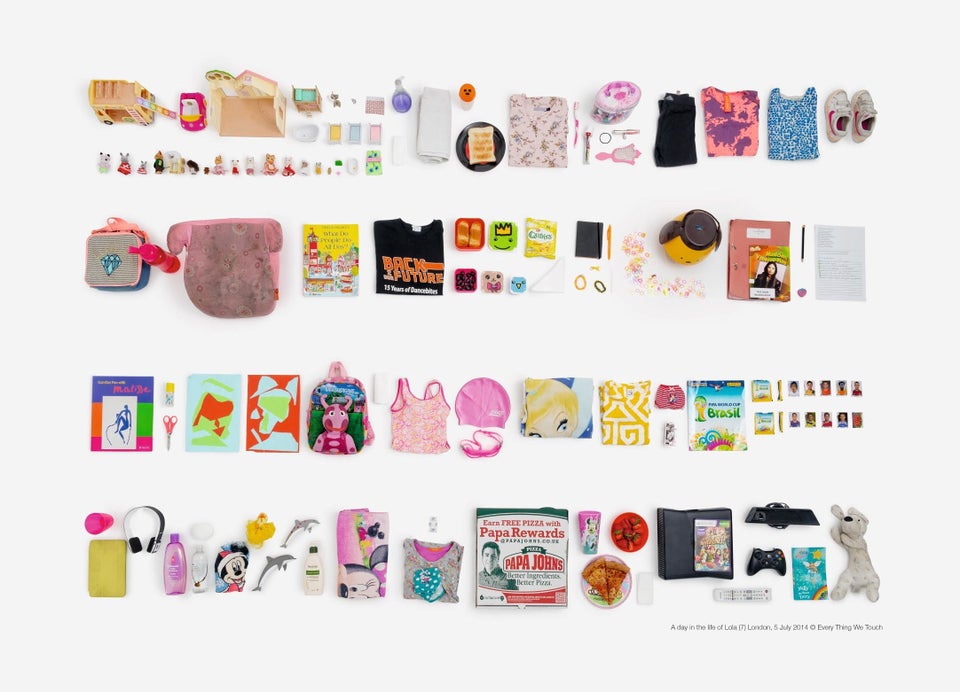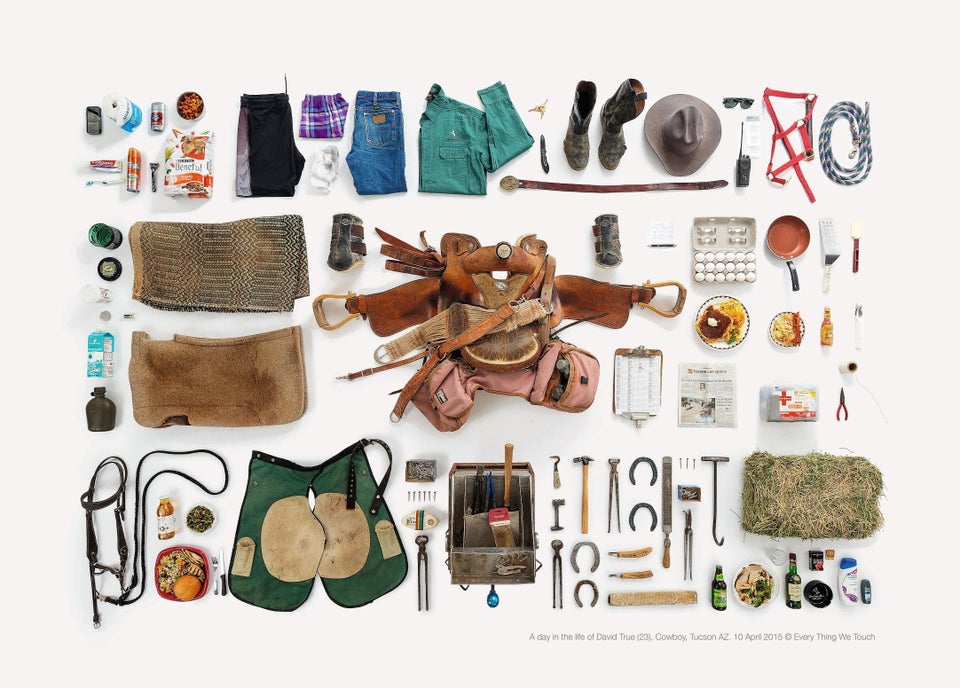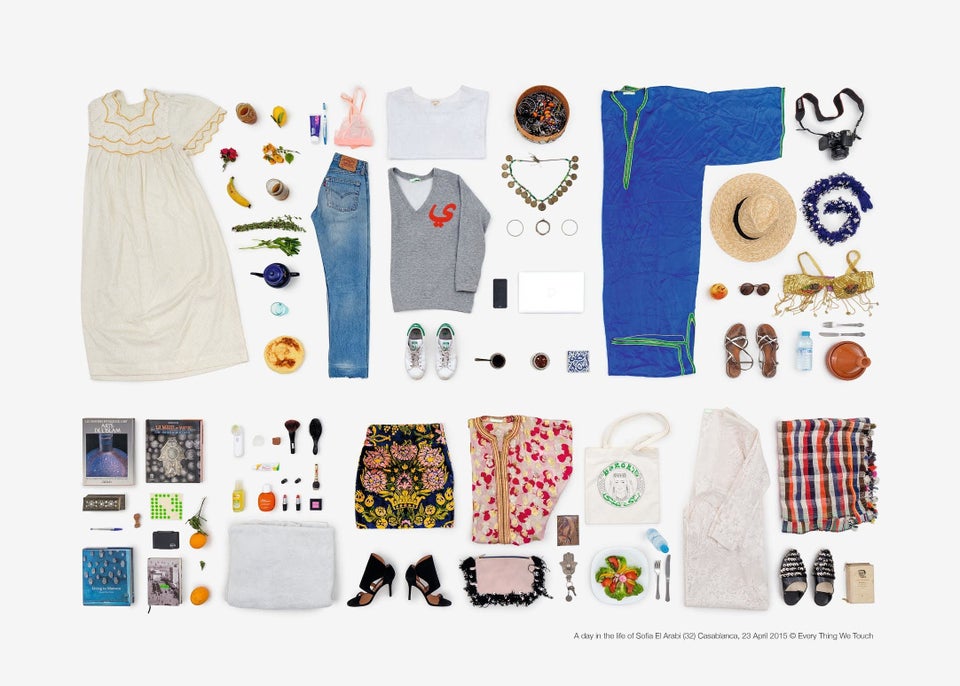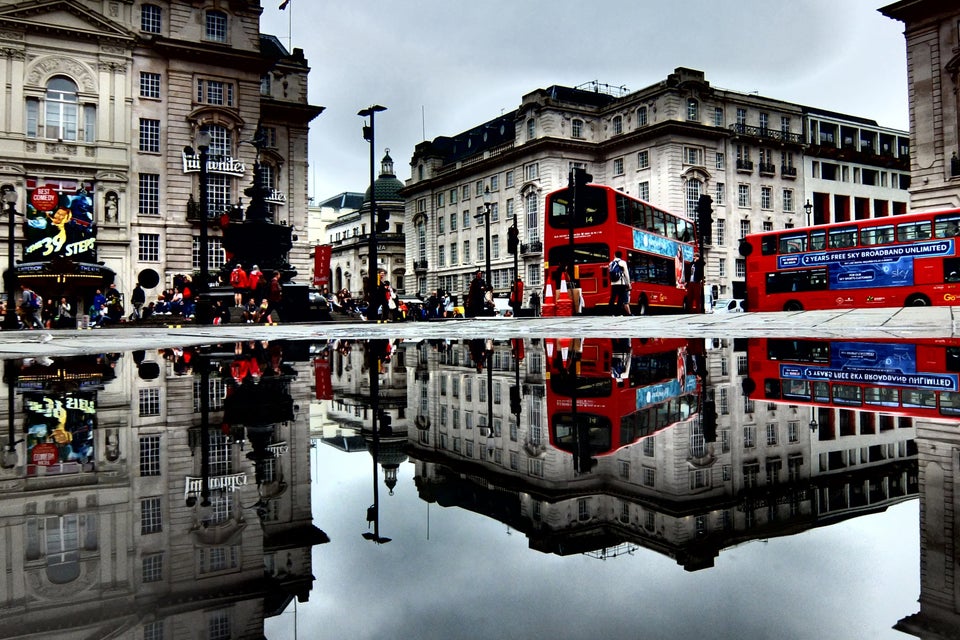 World Photography Awards
Related
Popular in the Community