Weddings are expensive. Whether you spend $5,000 or $500,000 on your wedding, compared to the personal finances of you and your family, it will feel expensive to you.
According to TheKnot.com's 2013 "Real Weddings Survey," the average cost of a wedding in the United States is $29,858. Disregarding the most common arguments ranging from "a big, fancy wedding is the perfect way to commemorate a once in a lifetime experience" all the way to "weddings are ostentatious and you should give your money to charity instead" the truth is that whichever stance you take, most likely everything you think you know about wedding budgets is wrong.
For a minute, let's all agree that ever dollar spent over the cost of a marriage license -- which averages between $60-85 -- is discretionary. Every hors d'oeuvre, flower, musician, invitation and cocktail is a voluntary expense that will have little to no impact on the success of the marriage. However, a wedding is the one time in your life that all the people you love the most in the world will be in the same place to celebrate with you. It is highly unlikely this exact group of people will ever reconvene again. With that in mind, it's not surprising that many couples chose to spend more -- and in many cases, much, much more -- than the cost of the marriage license to celebrate with their honored guests.
Since weddings are expensive, many couples are still relying on long standing, but inaccurate, wedding budget myths and end up making costly mistakes. To set the record straight, we will address four of the most common inaccuracies we hear from our clients.
MYTH 1: Friday weddings are less expensive than Saturday weddings.
This is simply not true. Food and beverage minimums are the main driver of perpetuating this myth. For example, a hotel might offer a food and beverage minimum of $10,000 for events on Friday nights or a $15,000 minimum for events on Saturday nights. Hearing this, you think, "Great! We will get married on Friday and save $5,000." Not so fast. How many guests are you inviting? If you are expecting 150 guests and the food and beverage pricing starts at $100 per person, you will be spending that same $15,000 on Friday night that you would have spent Saturday. If you are looking to save money, host a lovely Saturday brunch wedding instead.
MYTH 2: Save money by hosting the wedding in a city park.
While most city parks are available for a very affordable rental fee, the additional costs you will incur will quickly offset these savings. You will need to pay for everything including tables, chairs, glassware, china and restrooms that are usually provided at no additional charge at hotels, resorts and event venues. This advice also applies to backyard weddings. Make sure you talk with your wedding planner and caterer to calculate all of these additional costs to see if the savings still exist before finalizing your venue.
MYTH 3: The size of your bridal party doesn't impact your budget.
Before inviting bridesmaids and groomsmen into your wedding party, make sure your budget is set. The larger your bridal party, the more gifts and flowers you will be purchasing. If you want to encourage your bridesmaids to get their hair and makeup done professionally by paying for these services yourself, you will pay at least $100-200 for each additional bridesmaid. If you have your heart set on a gorgeous sequin linen for the head table, it will be much more costly when you are setting a table for 30 instead of a table for 10.
MYTH 4: Online wedding calculators will keep your budget on track
Within five seconds of a Google search, you will come up with tons of wedding calculators that will break down your budget and give you arbitrary prices for what to spend in each category based on industry trends. While there is nothing wrong with this information, it doesn't take your priorities into consideration at all. If music is your number one priority, it is totally okay for your budget to reflect that. If food or photography is the most important to you, then adjust your budget accordingly. If you are allergic to flowers, there is nothing that says you must have any at all. You can prioritize the percentages in your wedding budget however you would like, just realize it can't add up to more than 100 percent.
In the end, remember it is your money and its your decision on how you want to spend it. Don't let anyone tell you that you are spending too much or too little on your wedding.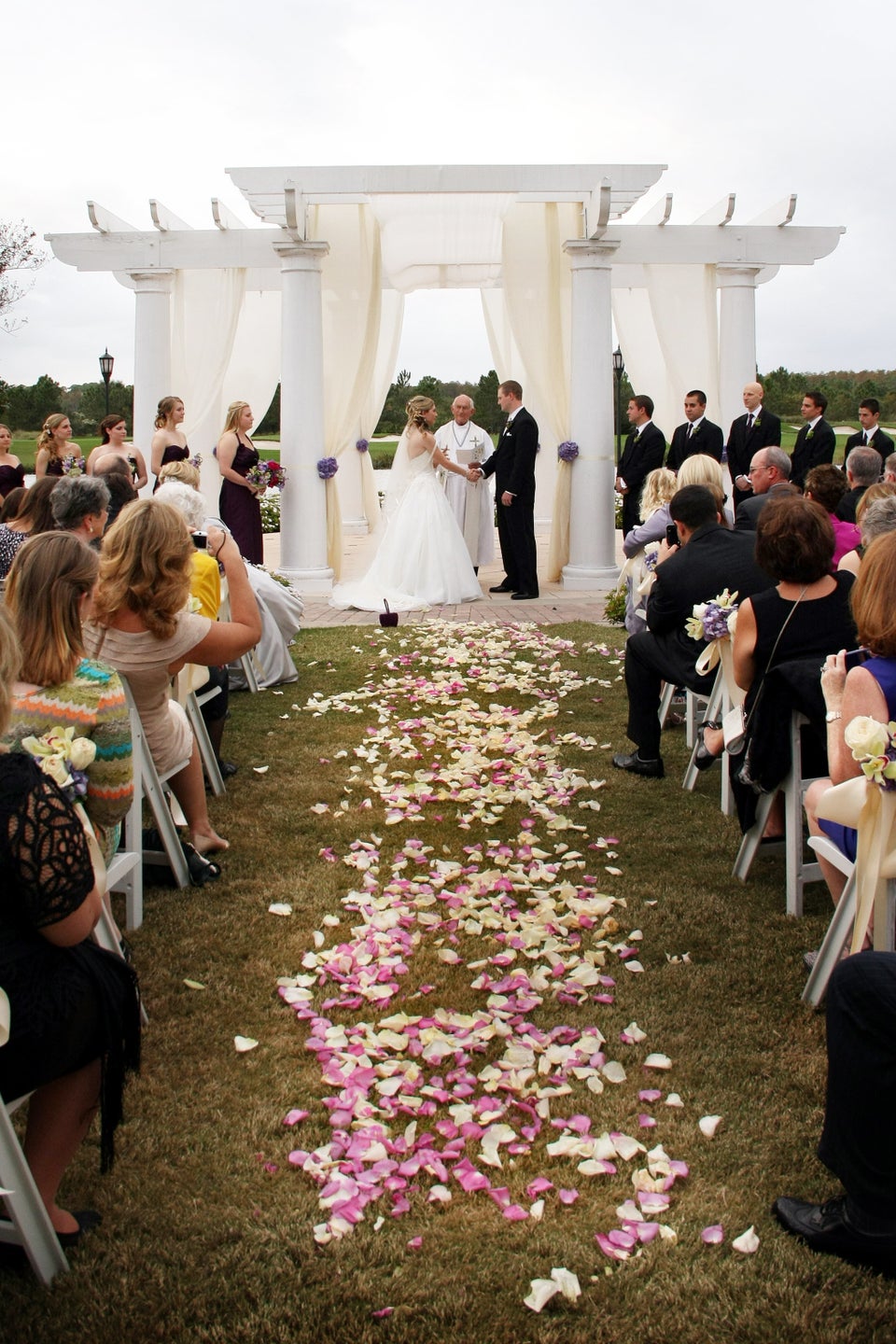 Best Ways To Save On Your Wedding Budget