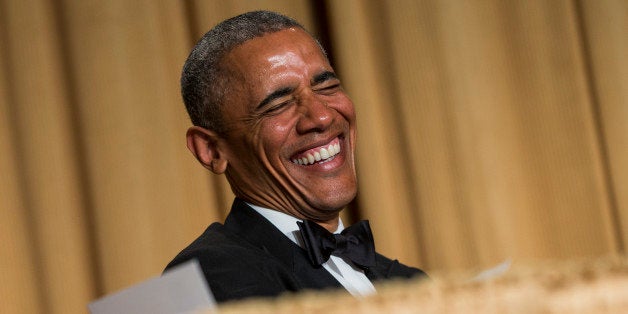 Over the past 25 years, the United States has been outpaced globally in higher education. To remedy this, the Obama administration has steadily redirected billions of dollars to student aid programs. In the midst of this increased loan activity, President Obama also recognized the need to implement solid consumer protections for student loan borrowers. For this reason, the "Student Aid Bill of Rights" was released in March 2015.
Helping Borrowers Afford Monthly Payments
The objective of this renewed initiative is to direct the Department of Education and other federal agencies to help people pay back their loans as quickly and easily as possible. The presidential memorandum outlines the following goals:
Implement a state-of-the-art compliance system to ensure best practices and accountability for the Department of Education, contractors and colleges.
Establish methods to help students repay their loans with affordable monthly payments.
Recommend changes in regulation and legislation based on the analysis of student debt trends.
The Student Aid Bill of Rights
So what exactly are the rights provided to student loan borrowers? The four major headings in the Student Aid Bill of Rights are:
Every student should be able to access the resources needed to pay for college.
Every student deserves access to a quality, affordable education at a college that's cutting costs and increasing learning.
Every borrower has the right to an affordable repayment plan.
Every borrower has the right to quality customer service, reliable information, and fair treatment, even if they struggle to repay their loans.
How exactly does the Obama administration seek to support these declarations? Let's take a look.
Access to a Quality, Affordable Education
Since January 2015, the first two years of community college are now free to responsible students. Through the America's College Promise program, millions of students now have financial coverage for 50 percent of their bachelor's degree requirements.
In order to improve quality, the First in the World Grants are being awarded to innovative institutions that offer more opportunities, enhance learning and cut costs. Initially allocating $75 million in funding, the president has proposed to increase the total grants to $200 million.
Also, a college rating system continues to be developed by the Department of Education, helping students make informed decisions about the value and quality of higher education outlets. These initiatives, along with many other commitments, are being implemented to increase postsecondary education quality and affordability.
For 2015, the Pell Grant allowance has been increased by nearly $1,000 to a new maximum of $5,730. Furthermore, the process to apply for federal student aid has been reduced to a third of the time required in the past. Another available resource is American Opportunity Tax Credits of up to $10,000 over the course of four years.
Overall, these financial benefits provide over 33 million students with the increased ability to pay for a college education.
Affordable Repayment Plans
The Obama administration has introduced the Pay-As-You-Earn plan, which places a 10-percent-of-income cap on federal loan payments. This measure encourages borrowers to continue working and make responsible loan payments along the way.
Quality Customer Service, Reliable Information, and Fair Treatment
Starting in 2010, the White House took steps to replace bank subsidy plans with the Direct Loan program. This placed the emphasis on service and innovation, and the initiative continues to be improved for better loan servicing and repayment conditions.
The Internal Revenue Service has also been engaged in improving data flow by helping develop an online loan application form. This allows borrowers to get required data directly from the IRS database.
Finally, the Department of Education continues to develop its online resource center, offering financial counseling, payment advice and head-to-head comparisons of repayment plans.
REAL LIFE. REAL NEWS. REAL VOICES.
Help us tell more of the stories that matter from voices that too often remain unheard.