TEDESCHI TRUCKS BAND "BOUND FOR GLORY"
The Tedeschi Trucks Band's new album Revelator features the track "Bound For Glory," and premiering here is a live version of that song. This exclusive comes from Susan and Derek's Center Stage performance in Atlanta on April 8, 2011.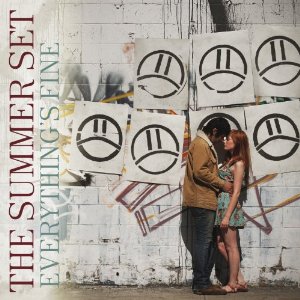 A Conversation with The Summer Set's Brian Dales
Mike Ragogna: Brian, how are you?
Brian Dales: Great, Mike. Thanks for having me.
MR: You guys are on tour right now supporting your new album, Everything's Fine.
BD: Yeah, the record came about a week into the tour and we've just been supporting it for the last few weeks. We're really happy to be promoting this album and we're going to be doing a lot of touring in the next year or two to support this record. Right now, we're opening for a band called We The Kings. Then we're going out in the fall on a U.S. tour and then doing some international stuff. Hopefully, sometime within the next year, we'll do our own headlining Everything's Fine tour and get to play the whole record and what not.
MR: Would you guys also play some of your older songs?
BD: Of course. Well, on this tour, we're playing about nine songs a night, so it's about half new songs and half old ones.
MR: Let's talk about the new album for a bit. I really enjoyed the song, "About A Girl." But wouldn't you say this entire album is about a girl?
BD: Absolutely. I think the whole album, to me, is this 11-song true story of a boy and a girl falling in love with each other for the first time and all of the trials and tribulations that go with that. I feel like it's kind of a true story for everyone, whether you relate to it on your own or whether you want to just believe the story that we're trying to tell. I think it's something that everyone can kind of hold on to and relate to, that was really important when we were putting it together as well. We wrote like thirty-something songs for this record, but we decided that it was really important for us to put out an album that we felt had some consistency lyrically because all of these songs are really just about the hardships of being in a relationship. It may even be about one that I went through in the past couple of years.
MR: So you were the main lyricist for this project.
BD: Myself, John, and Josh do a lot of the writing together, so it's very collaborative, but I think a lot of the inspiration for this album came from a lot of the stuff that I was going through in the past few years in my relationship. I think our goal was to make this record as honest as possible so that when people are listening to it, they believe every word that I'm singing. That was most important.
MR: I guess an example of that would be the song, "Mona Lisa," that you play on acoustic guitar.
BD: Yeah, absolutely. I mean, I was in this relationship that was, quite honestly, one of the first serious relationships I've ever been in because I'm only 22 so I'm still very young. But I was in this relationship and we were touring nine months out of the year and that obviously takes a toll because you're separated a lot. I think that song, to me, came about from seeing all of these beautiful places in the world and realizing that thought they were amazing, none of them had more importance than the person I was in love with. That is, I would think, probably the most honest song on the album, because it is so simple with just me and the acoustic guitar.
MR: Now, even though the title of the album is Everything's Fine, there are a bunch of upside-down smiley faces on the album cover. Someone's a wiseguy.
BD: Well, our bass player Stephen and I came up with that. Right when we finished the record, we decided on the name Everything's Fine because the record itself has a lot of ups and downs lyrically and it's kind of about having this overall mentality that hopefully everything is going to be fine. The upside-down smiley face was, I guess, our way of showing the yin and yang of a relationship and how there are always going to be ups and downs.
MR: And this is not only the title of the album, it's the beginning line of the song, "Begin Again." Fairly optimistic.
BD: Yeah. "Begin Again" was actually almost called, "Everything's Fine" but we didn't want that to also be the title of the first song on the record.
MR: You mentioned that you're only a young man of 22, and yet there is a song on the album called "When We Were Young." (laughs) Um...
BD: (laughs) I get asked that question quite a lot, actually. Obviously, I'm still very young, but a lot of that song is looking back on times when I was even younger - around 18 or 19 when this story was all first developing. You can either look at that song from the perspective of me saying, "When I was younger," or when this relationship was young. I think that was just a way for me to kind of look back and recall the fire and passion involved with when you first fall for someone.
MR: Beautiful. Another song that seems to deal with a similar subject on this album is "Back To The Start."
BD: Well, first, I should say that the track order on this album is very specific to the chronology of a relationship, I think. That particular song comes after, "When I Was Young," and it kind of signifies the first time that things start to go sour in the relationship. It's the first sort of ballad on the record and it's meant to be an honest yearning to go back to the beginning and the songs that are prior to it. It's about a person's willingness to stop at nothing to get back to the place that they were before with the person that they care about.
MR: Speaking of going back to the start, how did this scruffy lot become a band?
BD: Well, John and Stephen Gomez, who is our bass player, are brothers, and those guys, along with our drummer, Jess Bowen, have been playing together in bands since they were about 11 or 12 years old. So, they grew up learning to play together, and I think they were in garage band after garage band before we got together when I was about 17. Then, we found Josh, our other guitar player, who went to high school with them and we started The Summer Set. It was like this breath of fresh air for us. We built a really quick following in our hometown and started gradually developing ourselves regionally. We started touring, and the rest led up to what you see now.
MR: What was the catalyst that made you realize that music is what you had to do with your life?
BD: For me, that pretty much goes back to the first time I sang in my life...I was about 16 years old and played an acoustic set at my high school. I had never sung before and there was a kind of whirlwind of positive responses that was kind of overwhelming. Then we started The Summer Set, and it was amazing watching our fan base gradually grow every time we went out on tour. Now, after we've finally started to get a foothold in the industry and after putting so much effort and nine months of our lives into this record, we are really enjoying seeing the positive feedback that we're getting back from all of this. All of that has kind of helped me determine that I want to do this as long as I can.
MR: The Summer Set released about three EPs before this record, right?
BD: Technically, yes. We had a self-titled EP that we made when I was still in high school, then we signed an early record deal with a company called The Militia Group and released an EP called In Color, which had some new versions of songs from our original EP and some new songs. Somewhere along the road, we released a Christmas EP that was pretty much a cover song, a Christmas song, and one new song that ended up being on our next album.
MR: Next came the album Love Like This, which, correct me if I'm wrong, you re-released under the title Love Like Swift and changed the album to include five Taylor Swift songs.
BD: (laughs) Well, let me tell you how that came about. In 2009, we released Love Like This, and in May 2010, we played a festival called Bamboozle in New Jersey. Something that they do at this festival is take 10 artists and do a smaller concert called Hoodwinked where each band chosen does a small cover set of songs by a different artist. So, for our cover songs, we chose Taylor Swift songs and did like a 30-minute set of her songs. We just wanted to do something really fun that people knew the words to. I've always been a big fan of hers because I feel that she's such an honest singer and songwriter. What we didn't know was that they did a live recording of the set that we did that day and when we listened to it, it sounded a lot better than we expected. (laughs) We had no idea what we were going to do with these live mixed songs, but as it turned out last year, we had the opportunity to release Love Like This in a deluxe edition where we did an exclusive sale through Wal-Mart. They told us they wanted some extra material, so we ended up using the live recordings of those songs.
MR: In the last several years, we've seen the toll that fame in the music industry can have on a young artist, especially when they become famous in their teens. How have you guys avoided that so far?
BD: Well, I think for anyone of that age growing up in the entertainment world, whether as a musician or actor or what not, you're growing up and going through the most vulnerable time of your life in the spotlight. I think, therefore, that it's very easy in that situation to make a bad decision, and I've seen it happen to a lot of people. I feel like we've pretty much avoided those situations. Granted, our spotlight for the first few years of our career was considerably smaller than some. But we seem to be five people that have good heads on our shoulders. I mean, we've made our mistakes, but we've stayed out of trouble pretty well.
MR: Nice. You occasionally do cover songs, so how do you choose them?
BD: I actually don't really enjoy recording cover songs that much because I feel like after a band does that, they become a little bit attached to and known for that song because that stuff spreads. When we did the cover of the Usher song, "Love In This Club," it was our first summer tour ever and we played a show at home where we covered that song kind of jokingly because the song was really popular at the time. It actually ended up going over really well, and we ended up playing it on tour for a while. (laughs) It was fun to play live for a bit, and I thought we were going to drop it and play other stuff. But we ended up getting the opportunity to record it, so we did. Well, as it turns out, we ended up kind of being known for that cover, so we wound up playing this cover for like a year and a half. I mean, we don't do it anymore. But later, we were approached by Fearless Records to be on their Punk Disc Classic Rock compilation, which was pretty big for us. So, they gave us a list of the songs that they might like to be on the record, and we wanted to do something fun so we chose KISS' "Rock And Roll All Nite," and it wound up being a lot more challenging than we thought. (laughs) If you're not Kiss, you might not want to do their songs because KISS is KISS for a reason. (laughs) I don't think we really realized what we were getting ourselves into when we chose that one.
MR: (laughs) Let's talk about your song "Chelsea" that played on Dancing With The Stars when Chelsea Kane and Mark Ballas performed. Can you tell us about how that song and its placement came about?
BD: Well, the song "Chelsea" was actually written back in 2008. She went to middle school with Josh from the band and they were really good friends. The song itself is kind of the story of how I first met her at one of our L.A. Showcases and was pretty crazy about her from the first time I saw her. The song is really about this guy who is falling for a girl who he thinks is way out of his league. After we recorded the song, I let her listen to it and we ended up dating for a while. We're still great friends. So, when she was asked to pick a song that was personal to her to dance to on the show, she picked that one because it was written about her. (laughs) I'm beyond proud of her, and she's had a lot of success with Jonas, so it's really great.
MR: You guys have also had some pretty good success in the past year, and you did the Warped Tour 2010.
BD: Yeah, we did that last summer and then a couple of months ago, we did the Dirty Work Tour with All Time Low and Yellowcard.
MR: You also recently were on the cover of Alternative Press Magazine where you were named one of the Top 100 artists to watch, right?
BD: Yeah. That happened in the Spring 2010 and I was on the cover with the singers of all of the other bands.
MR: How does it feel to have success this early in your career?
BD: Well, I'm beyond excited that our second record has been released because I feel like it will open more doors for us. Our first album was very "Pop-Funky," I guess, and this time, we wanted to make something that was still really fun but could also have a wider audience, so there was the potential for us to tour with lots of different bands. This, I think, is the most exciting time for us because we are all really proud of this record and could really be prouder of where it's going. It's also exciting because we've developed a very avid touring fan base, but I think we're still young enough as a band to keep growing. I'm just excited to see where it goes.
MR: You guys worked with John Field on this record, who has also worked with Jimmy Eat World and others, right?
BD: Yeah, he worked on this album with us. He's worked on some of my favorite albums recently from Switchfoot to Jimmy Eat World. Working with him was the best experience ever because he was kind of the dream producer that we wanted to do this record with. We got some of our early demos in his hands and he was really passionate about working with us. It was really exciting for us to find a producer who was as passionate about the project as we were. We had the best experience with him...I'd work with him all the time if I could. I'm very proud of the way this record turned out and we couldn't have done it without him. He really pushed us to experiment with new sounds and have a willingness to try everything. It's funny because I'm pretty sure he had never heard our first record, he just listened to our demos and he didn't want to listen to it because he didn't want to have any preconceived notions of who we were as a band. He just wanted to make the best record with us that he could. I think that was admirable, I really liked that.
MR: Although you're a young artist yourself, do you have any advice for other artists trying to make their way in this industry?
BD: I would say that this is a very internet savvy world, so you have to put yourself out there. The internet, to me, is the best and worst thing that's happened to the music industry because now it's the easiest and best way to get yourself out there. But it's also the easiest and best way for people with no talent to be doing the same thing. (laughs) So, I think it's very easy to get oversaturated. But, honestly, I would say take advantage of it and get some things recorded and get yourself out there. Once you get out on the internet, there are tons of social networking sites that you can use to push yourself and your music. Then try playing some gigs locally and develop a good local then regional fan base because once word spreads, you can start playing in different regions all over the country. A gradual growth in this circumstance is a very healthy growth. So, I think in today's world with the internet and word of mouth combined, you can get pretty far.
MR: Where do you see The Summer Set in the next five years?
BD: Well, that would be between now and when I'm 27 and that's still pretty young! (laughs) I joke a lot about me acting and seeming older than I am, but honestly, between now and then, we'll do a lot of national and international touring, then probably a third record and keep doing the same thing. I think these next five years will be a cycle of touring and recording alternately. What's great about doing this at my age is the fact that I feel like we have the endurance and stamina to keep up the incessant touring schedule and hopefully we'll survive and keep doing that for the next five years. I would just love to see us grow gradually and have a little more success with every tour.
MR: Well, all the best of luck to you with that, Brian.
BD: Thanks Mike, it was great being here.
Tracks:
1. About A Girl
2. When We Were Young
3. Someone Like You
4. Back To The Start
5. Must Be The Music
6. Thick As Thieves
7. Mannequin
8. Mona Lisa
9. Begin Again
10. Love To You
11. Don't Let Me Go
Transcribed by Evan Tyrone Martin
The Summer Set "When We Were Young" (acoustic version)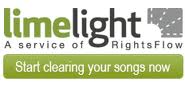 The Business of Music: A Conversation with Rightsflow President/CEO Patrick Sullivan
Mike Ragogna: Patrick, let's start from the beginning. Who is Rightsflow and who do you serve or represent?
Patrick Sullivan: Rightsflow is a rights management company which helps users--artists, record companies, record distributors, and online music services--license, account, and pay songwriters and publishers globally. Clients that we represent are clients such as YouTube, Clear Channel, Muzak, The Orchard, Universal INgrooves, and thousands and thousands and thousands of independent record companies and independent artists, including Spin Magazine and ad agencies. They use our services to license, account, and pay songwriters and publishers for the use of music and downloads on iTunes or on streaming services such as Rhapsody, which is also a client of Rightsflow.
MR: Before we go further, would you give the definition of a mechanical license for those who don't know?
PS: A mechanical license is a license that's necessary when someone reproduces and distributes a musical composition such as "Summertime" or "Yesterday"--a song that someone else wrote and some other artist is using in order to sell and distribute on iTunes or on a physical product in a retail store or at a concert or at a show. They need a license in order to pay that songwriter for that use in the download or the CD sale at a show.
MR: People seem to be doing more covers than ever before, especially with shows like Glee and American Idol being so popular.
PS: Correct. I think with the advent of American Idol and Glee and now The Voice, all of this TV programming has popularized cover songs that may or may not have been used in the past with popular artists or artists that are on American Idol. You really see a huge concentration of interest from the viewers to the people that are buying music on iTunes. Our services help enable that song or that cover song to get licensed, accounted, and paid for to the songwriter who originally wrote that song. It's a pretty exciting time, and, more importantly, it shows a recognition to the original creation, that version that may have been penned by Paul McCartney or John Lennon or their versions of songs. It really gets the newer artist today the ability to commercialize and help drive a revenue as well as interest to those songs that may have been created twenty or thirty years ago.
MR: Very interesting. How is this different from what's traditionally existed in the licensing world?
PS: In the past, it was a very cumbersome process where you had to identify who the songwriter was, and then more importantly, who their publisher or administrator was. Then you'd have to contact them directly and hopefully get a license from them. Traditionally, with the cover song licensing, the publisher or the songwriter could refuse if they didn't want that version of their song being used. It became a very complex process for many people and a lot of songs weren't accessed. And then there were requirements by law on an annual basis for accounting and auditing that you had to abide by to continuously use that song. Then there was the subdivision of songwriters--in many instances, a song may have multiple songwriters and so you'd have to contact four songwriters in order to get permission. What we've done, through our systems and data of information, is allow transparency to license, account, and pay the songwriters with the click of a mouse with the do-it-yourself platform through Limelight.
We've really simplified it. For a nominal fee of fifteen dollars, you can eliminate that cost of doing it directly, which is time consuming. In many instances, you'd have to hire an attorney in the past or you'd have to hire some sort of consultant or someone to help you identify the songwriters and then reach out and paper a contract in order to license it. And, many times they would just not even return your calls because the use may not have been relevant in the sense of the old business model, where you were selling millions of CDs, as opposed to this, which is a small-use business and is more disruptive. Through Limelight, we've simplified the process and more importantly, we help songwriters and publishers get paid from a good source such as Limelight.
MR: Forgive me for further simplifying the concept, but this sounds like LegalZoom for mechanical licensing.
PS: Correct, where you can choose to do your own will or your own type of business registration or trademarking. To do that simply and create an efficiency in the market that's needed, there's Limelight. Through Limelight, we feel we've created a sensible offering so that people can easily license any song and more importantly, sell their songs to their consumers.
MR: Let's focus on Limelight--that's the functional arm of this company, right?
PS: Correct. That's the front end, where we allow the independent artists and independent labels to have the ability to fill out the information on a web form and really process the license accounting all from the click of a mouse.
MR: So, that's the basic process?
PS: Yeah, it's roughly a two-minute process. So, if you think about identifying a songwriter or publisher and trying to get that license historically, it could take you months and sometimes years to get it. From our online platform, you can--basically within two minutes--check out a license on a song, and you feel comforted that you now have the rights to then distribute that song on iTunes or any other online service or in physical retail.
MR: What are a couple of things someone sees when they go to the platform?
PS: Basically, they'll have a checkout box, and they decide how many units they would like to license. Then there's a very simple payment method that's done through PayPal or eCheck. They'll see the song, they'll see the information that they've populated and then they basically walk away with a license that they can now have to prove that they legally have licensed the song, like LegalZoom does with their service. It's a pretty simple interface--we've created a very simple web form and really eliminated any clutter or confusion to the consumer who uses Limelight, so they don't have any misconception of what they're doing.
MR: Who's using Limelight?
PS: Everyone from Spin Magazine to independent artists. CD Baby is a big client of ours, along with INgrooves, America's Got Talent, and American Idol--specifically Lee DeWyze, who won American Idol. Beyond that, there are universities, musical groups, churches, choirs, a capella groups--if you think about it, fundamentally, there are thirty-five million people in choruses in America, and they put their choruses on CDs or offer downloads on their websites. They have the ability to use Limelight and do use it as a platform to license.
MR: What's happening in the market of licensing? One would use Limelight, obviously, to save time, but are there other functions or reasons why one would want to use Limelight?
PS: I think what's happening in the marketplace is that there's a lot of disruption. More and more artists and labels are doing it themselves directly--whether it's TuneCore or CD Baby. And through Limelight and its systems--which are very transparent--that user or that artist is allowed the ability to pay the songwriter properly. The information is transparent to the user and transparent to the songwriter via Limelight's online platform. Everyone benefits, where as with the old model, you'd pay into organizations or you'd pay an agent, and that money would just go into a black box and you'd never know where it would go. I think what we've done with our Limelight product and our business overall is help enable paying tens of millions of dollars out in songwriter and publishing royalties that may not have flown as easily in the non-transparent world that existed before. I think overall, we enable market transparency, where songwriters can see the tracking and income coming from the use. Limelight, through Rightsflow, really benefits and creates value in the market and grows the market without cannibalizing it.
MR: How big does this get, as American Idol and other reality shows are using your services? Does your clientele include movie and television companies as well?
PS: With the Limelight product, no, in that the record company or whoever releases the product would probably use that, so it wouldn't be necessary for the TV shows and film studios. They would be dealing with synchronization rights--synchronization rights are when you put music in film or in advertisement and those rights are necessary but different. We do service clients such as Viacom and TV Land with their properties for the use of music in their television programming. They are similar to clients like YouTube who use our product for powering and paying out songwriters for the YouTube online platforms, but that's on the Rightsflow side. Limelight is really geared towards the artist or the record company that is doing the distributing. In the example of American Idol, most likely the record company that's putting out the product is using the Limelight service, which is the easiest way for them to get the license that they need.
MR: Let's say I'm somebody from Grey's Anatomy, and I have an unknown who doesn't have a label deal recording "Don't Stop Believing," in a mischievous faux Glee dream sequence. (laughs) Am I able to go to you, because you're not licensing a master at that point?
PS: Correct. Anyone whose putting product out on a CD or on iTunes, even if it's a television show, can use Limelight. It's built basically for the small-use artist, where as Rightsflow is really for the enterprise clients. But, yes, anyone can use Limelight, and we facilitate that licensing transaction to all and any type of artist or record company or television programming.
MR: So, the potential is there, it's just word still has to get out to those parties.
PS: Well, they may be using it and I may not know. (laughs) There are tens of thousands of users today, all coming in from multiple sources. So, there's a probability they could be already using it. For example, we just worked with Spin Magazine on a Facebook download program for a Nirvana cover album and they had hundreds of thousands of downloads from that. It's a very simple tool for them to get a license, and they probably paid a nominal fee to get it. What you're seeing through Limelight is that a lot of the jazz standards and the popular songs such as "Don't Stop Believing" are being covered more by small, independent artists that are starting out in addition to the big name artists as well. What we're doing through Limelight is really trying to enable everyone with the opportunity to license in an affordable way.
MR: What's the future look like for music licensing?
PS: I think it's a world that's going to be driven by data access--that's information on the song--and transparency. People want to know where they're getting licenses from and who's getting paid and how they're getting paid. Direct licensing with businesses like us and what we're doing on songclearance.com, which is our Limelight service address, is going to be very important. I think people want to have that ability to license directly, and if you can enable an independent artist whose playing in their bedroom or in their garage with their band the ability to license--just like major label artists like Jay-Z and Beyoncé, who need licensing services as well--it benefits everyone. The ecosystem will grow when there's data transparency and direct licensing
MR: What advice do you have for new artists?
PS: The most important thing for artists is blueprinting out their business. What that means is identifying where your rights are today and where your rights are going, and how you fit within the ecosystem of collecting that money. It's very important because it's data driven and digital assets are now being put forth on iTunes, which really globalizes your business. I think mapping it out and blueprinting it and always walking away with a very clear picture, as an artist--to innovate fast with your business but focus on what you're doing and I think you'll be successful at it.
MR: Patrick, is there anything else we should know about Rightsflow and Limelight?
PS: We did launch a business recently called MySpark Copyright and it's like a LegalZoom--it can compete with LegalZoom in helping creators register their copyrights, not only for music, but for photography, for books, and for theses in college. It really helps protect those rights, which we think are necessary for protection, and we built that with the copyright office in mind and worked very closely with them. I think that independent artists and creators now have that simple way to register copyrights.
MR: Thanks Patrick for informing us on everything mechanical licensing, I really appreciate your time. Let's do this again in a few months to re-examine the marketplace and see what progress there's been.
PS: Great, I would love to Mike. I really appreciate the time and I enjoyed the conversation. Thanks to your readers for taking the time as well.
Transcribed by Claire Wellin

REAL LIFE. REAL NEWS. REAL VOICES.
Help us tell more of the stories that matter from voices that too often remain unheard.