This weekend I'm headed to the Austin Food & Wine Festival, and I couldn't be more excited to see what's happening there. It's Food & Wine's first-ever food fest in the Texas capital, happening on the heels of SXSW and a few months before Austin City Limits (the city's two major music events). Clearly, people are beginning to see Austin as more than just fostering musical talent. It's becoming a bona fide food town.
At Austin Food & Wine, I'm on the schedule for cooking demos like "Birds of a Feather," where I'll prepare Red Rooster's Fried Yardbird and a traditional Ethiopian stew Doro Wett, and "Green Eggs & Ham," where I'll talk about the importance of sustainability in the kitchen. But I'll also be checking out everything else that's going on.
I have to mention how thrilled I am about the Test Kitchen and Interview Lounge at the W Austin, hosted by Food Republic this Friday. The guys have been working hard on the lounge, which will feature live interviews with chefs, musicians and entertainers in front of a small audience in the Living Room's Screened Porch at the hotel. They'll also be in the kitchen Friday at Trace, the restaurant at W Austin, working with the staff to create some tasty recipes to be featured on Food Republic. (W Austin is also offering a chance to win a food-themed weekend through this competition.)
As for the weekend, I'm most excited about meeting the crop of new and talented chefs and seeing what they're up to, including Tyson Cole, Top Chef Winner Paul Qui and Philip Speer of Uchi and Uchiko. Of course it'll be great to see what friends Michelle Bernstein, Sam Mason, Tim Byres and Gail Simmons have been up to. It will also be a chance for me to catch up with a few chefs I've worked with in the past. I'm looking forward to a reunion with Terrence Gallivan and Seth Siegel-Gardner, two of the hottest chefs in Houston right now, and who are working together on a new restaurant that's sure to be a success.
I'm going to let the festival guide me and help me explore Austin, from the kitchens of my friends to the vintage clothing and music shops and new restaurants that are popping up all over town. Festivals such as Austin Food & Wine and SXSW are defining this city and letting others see the changing landscape of not only music and culture but in food. Every time I'm in Texas I come away learning something new of American food -- whether it's a new cocktail or an innovative way to prepare BBQ. As a chef, Austin is a great place to be inspired.
In the meantime, check out a few of these great stick-to-your-ribs recipes from Food Republic that you can prepare to get in the spirit of this weekend's Austin Food & Wine Festival.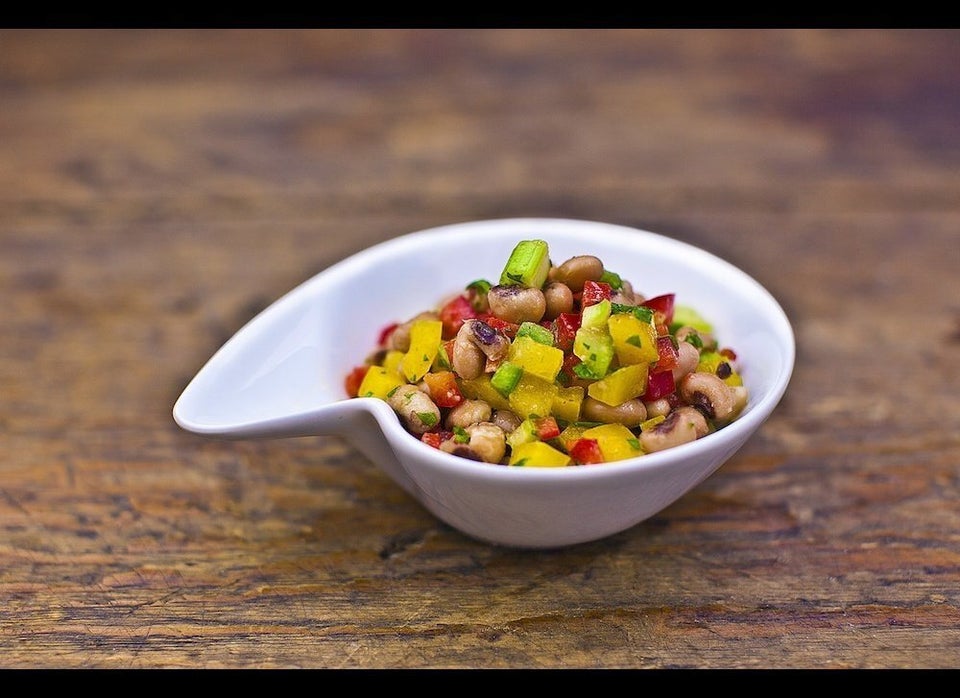 Delicious Texas Recipes
Related