It was a no-show this morning by New York City Marshals at the home of Bed-Stuy resident Ms. Mary Ward, a victim of a predatory lending scheme, as more than 100 residents and housing activists created a blockade around her home to prevent her eviction.
Thanks to a last-minute deal brokered by New York State Assemblywoman Annette Robinson, the 82-year-old great grandmother may not have to leave the home she's lived in for the past 44 years—at least, not just yet.
In 1995, Ms. Ward took out a $80,000 loan against her one-family frame house after finding a flyer in her mailbox from Delta Funding.
Of the $10,000 she was promised in cash up-front, Ms. Ward would only see $1,400. She tried to rescind the loan the next day. But over the next ten years, the mortgage was bounced from bank to bank, ballooning to an astronomical $200,000.
Delta Funding is now defunct. Two years after Delta made the deal with Ms. Ward, the feds sued the lender for violating the civil rights of thousands of minority residents in Brooklyn and Queens by enticing them into loans they could not afford.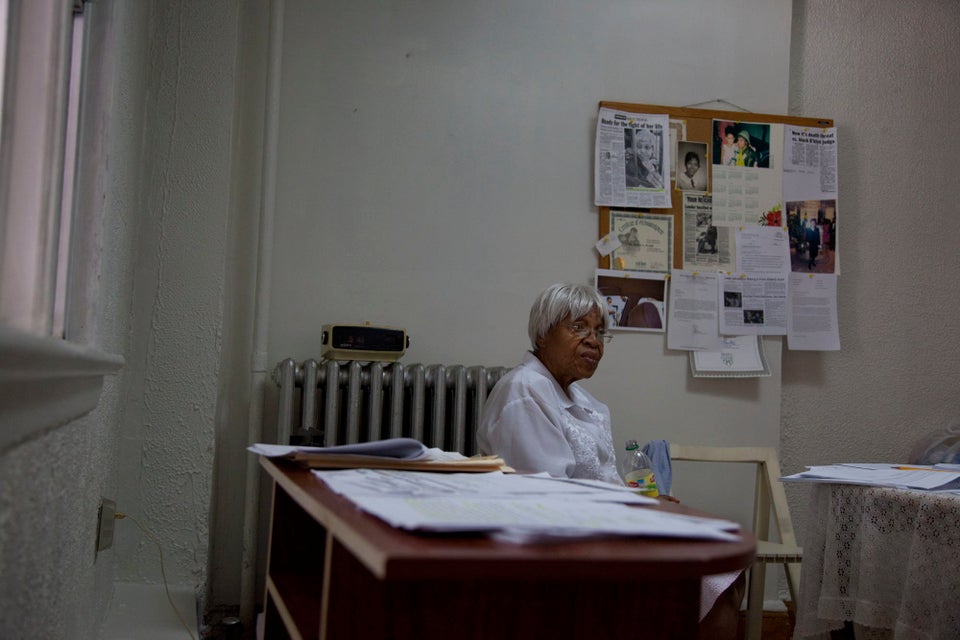 Eviction Blockade for Mary Lee Ward
Popular in the Community