For America's poorest renters -- particularly black women -- evictions are disturbingly common, trapping them in a cycle of poverty with long-lasting repercussions for their employment, health, relationships and overall stability.
Harvard University sociologist Matthew Desmond captures a riveting and heartbreaking portrait of the growing problem in Evicted: Poverty and Profit in the American City. The book, published this month, comes out of his ethnographic field work in Milwaukee, Wisconsin, as well as his research on tenants and evictions.
In 2008 and 2009, Desmond lived first in a rundown trailer park in a predominately white area of the city, and then in a rooming house in a distressed black neighborhood on the north side. In Evicted, he follows eight of his neighbors from those years as they try and fail to find stable housing, as well as the landlords, property managers, eviction movers and judges who decide their fates.
Desmond couldn't find much existing research to answer his overarching questions about evictions, so he conducted his own studies. His survey of 1,100 tenants in Milwaukee revealed that a quarter of the poorest renters had been forced to move out of their homes between 2009 and 2011.
"Eviction is fundamentally changing the face of poverty," Desmond told The Huffington Post. "One way we can interpret eviction is like, 'Oh, it's a result of irresponsibility, it's bad spending habits.' But if ... you're spending 80 percent of your income on rent, eviction is much more of an inevitability than an irresponsibility."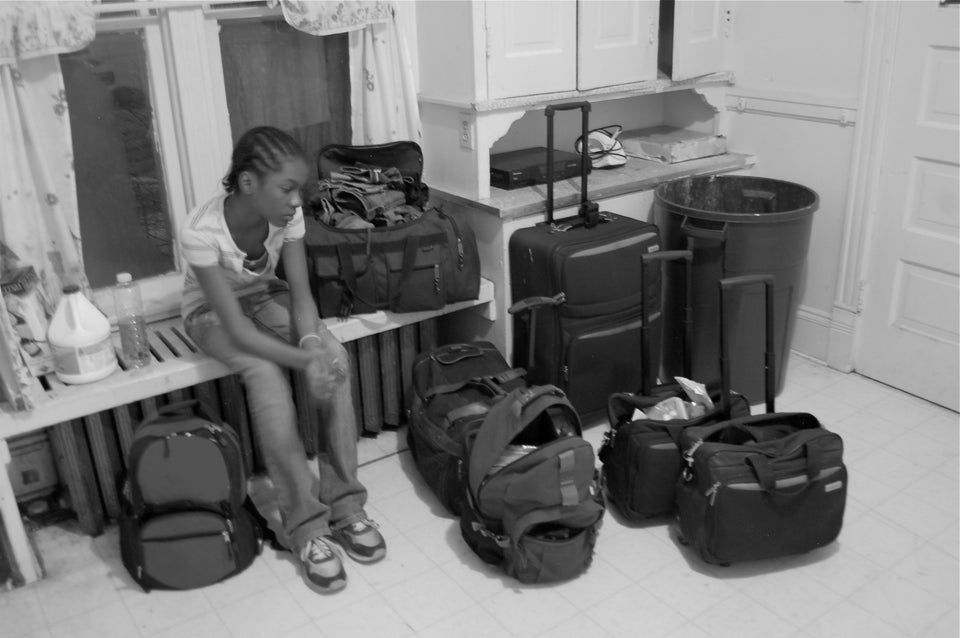 Eviction In Milwaukee
At the trailer park, Desmond meets white residents like Scott, who is struggling with an opiate addiction that cost him his nursing license, job and home. (Desmond's subjects go by pseudonyms in the book to protect their privacy.) Now living with a roommate he met at a homeless shelter and subsisting on food stamps and money from odd jobs and collecting bottles, Scott says yes when his neighbors Pam and Ned ask if they can move in after they are evicted.
Their landlord doesn't welcome the arrangement, and instead adds Pam and Ned's debt to Scott's and evicts him, too.
On the edge of homelessness, Scott goes through a series of shaky living situations before he begins methadone treatment and eventually finds a clean, well-kept apartment downtown through a permanent housing program, where he is asked to only pay $141 of the $775 rent.
But most of Desmond's subjects are not so lucky. One of the most compelling stories in the book is that of Arleen, a black single mom. Her sons, Jori and Jafaris, are 13 and 5 years old when Desmond meets them. In the short period captured in the book, Arleen rents eight apartments, is evicted from four, crashes with friends and stays at a homeless shelter twice.
One apartment has a big hole in a window; another lacks running water; a third has no fridge or stove; a fourth is on a street popular with drug dealers. Arleen spends most of her $628 monthly welfare check on rent, with a full 95 percent of it going to the apartment without appliances. She periodically loses her benefits when correspondence is delivered to apartments she was already forced to leave, putting her at risk of falling behind on rent again.
Throughout Evicted, Desmond underscores how eviction destabilizes both his white and black subjects, calling attention to this nationwide epidemic. But the book makes it clear that the problem is especially pervasive for low-income black women struggling to stay in their homes.
In Milwaukee, over one in five black female renters reported being evicted as an adult, triple the rate for white women. Court records showed that women living in black areas of the deeply segregated city were twice as likely to be evicted as their male neighbors.
"If incarceration had come to define the lives of men from impoverished black neighborhoods, eviction was shaping the lives of women," Desmond writes. "Poor black men were locked up. Poor black women were locked out."
Patrice (a pseudonym), describes it plainly in Desmond's book after she is kicked out of her first house and skips her eviction hearing so she doesn't miss work: "Everybody I know, except for my white friends, I swear they got an eviction on their record."
"Children didn't shield families from eviction; they exposed them to it."
In Arleen's case, finding housing, or paying rent once she does, consumes her time and attention.
"Just my soul is messed up," she says late in the book, after her electricity is cut off and Child Protective Services briefly takes her kids away. "Sometimes I find my body trembling or shaking. I'm tired, but I can't sleep. ... My body is trying to shut down."
Children can also prevent families from finding housing. Housing discrimination against families with children is illegal, but after Pam and Ned are evicted from their trailer, they are turned away from several apartments because they have kids.
Surveying tenants at court in 2011, Desmond found that people with children at home were almost three times more likely to receive an eviction judgement.
"Children didn't shield families from eviction; they exposed them to it," he writes.
There are numerous other obstacles for poor tenants. Desmond describes how renters who report poor conditions to the city are often kicked out. They rarely have lawyers or fare well in the court system, if they show up at all.
"Over one in five black female renters in Milwaukee reported being evicted as an adult, triple the rate for white women."
The book describes how families with eviction records are forced to find rentals with looser requirements, and end up in homes in poor condition or in more dangerous areas. Landlords make serious profits on the worst housing by exploiting desperate tenants.
According to Desmond's research, a year or more after eviction, families are more likely to experience hardships like hunger or going without electricity. Evicted workers are more likely to get laid off, he found. Half of recently evicted mothers reported symptoms of clinical depression.
Eviction isn't just a byproduct of poverty, but a driver of it, Desmond argues.
"You lose your home, you lose your community, you lose your school, you lose your stuff," he said.
Desmond stressed that the experiences of a few families in Milwaukee reflect a growing problem occurring around the nation. Several million families face an eviction each year.
He proposes a simple, but far-reaching solution: expand the federal housing voucher program to serve all Americans who already qualify.
"If we did that with unemployment insurance or food stamps, that might be unthinkable," Desmond said. "But that's how we treat the basic need of housing in this country."
Before You Go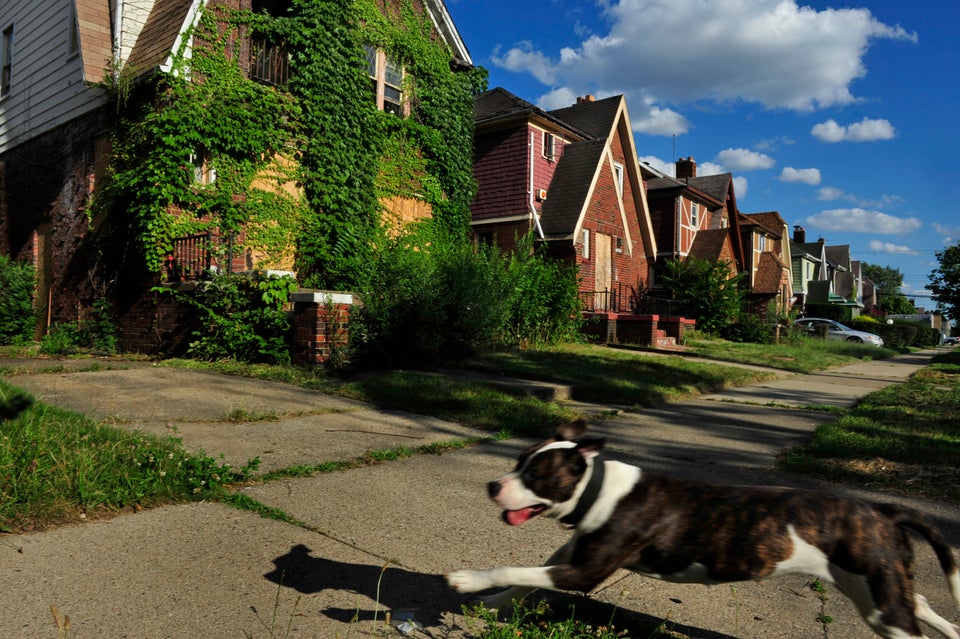 U.S. Cities With The Highest Rate Of Vacant Homes
Popular in the Community