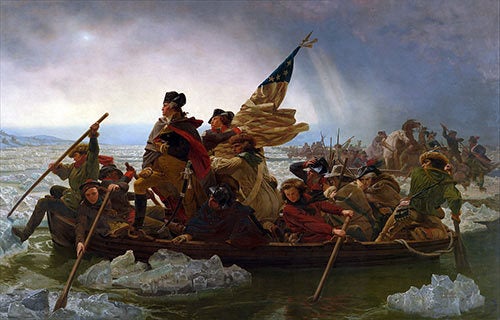 In 1776, a small group of American patriots had a vision of a government of, by, and for the people, and they risked their lives to make it so. Their commitment to liberty was not just ideological, it was also pragmatic. They knew that people who were empowered to make their own decisions were more likely to be committed to the implementation of those decisions. The same should apply to education today.
One of the most important aspects of the Every Student Succeeds Act (ESSA) is how it balances evidence with freedom. The Act defines proven programs and mentions evidence 60 times. It encourages use of proven programs throughout. It provides for additional preference points for proposals in seven areas that meet evidence requirements. Yet only in the area of school improvement for the lowest 5% of schools does it require use of proven programs. This is probably a good thing.
Americans, even more than other people, don't like to be told what to do. If the evidence movement turns into a set of mandates, telling educators which programs they can or cannot implement, it will probably be doomed. Even when evidence for or against given programs is solid and widely replicated, many political forces opposing evidence-based reform would surely come into play if educators felt compelled to use certain programs and avoid others.
Years ago, I had an experience that reinforced my view that teachers respond better to proven practices if they are free to choose them. I was doing a cooperative learning workshop in a large urban district. A surly-looking teacher raised her hand. "Do we have to do this?" she asked. "Of course not" I answered. "These are ideas for you to use or not, as you wish"
"In this district," said the teacher "if we're not required to use something, we're not allowed to do it."
How can we avoid compulsion? The answer is easy. Federal, state, and local policies need to provide incentives for schools to use certain programs with strong evidence of effectiveness from rigorous experiments, but not mandates to do so. That's what ESSA will do in several areas. Incentives may mean providing a few points on competitive grant proposals, or modest financial incentives, for schools that adopt proven programs. These incentives should be enough to get educators' attention, but not enough to force them to pick a given program.
Incentives should cause educators to eagerly volunteer to use proven programs, to raise their hands, not their hackles. They could lead educators to learn more about the proven programs available to them and about the research process itself. This in turn could encourage political leaders to support education R & D, as educators and the public at large begin to clamor for more programs and better research.
Government cannot and should not try to get 3 million teachers in 100,000 schools in 14,000 districts to use any particular set of programs, no matter what their evidence of effectiveness. What it can and should do is set in motion policies that gradually expand the availability, adoption, and spread of proven programs, eventually pushing less effective approaches to improve or disappear. Development and evaluation of promising programs continues in ESSA, in the new Education Innovation Research (EIR), which along with R & D funded by other agencies will continuously add to the set of proven programs ready for adoption. As the number and quality of proven programs grow, educators will become more and more comfortable about using them.
From our nation's founding, freedom to make informed choices has been an essential foundation stone of our system of governance. So it should be in education policy. Evidence can inform key decisions for children, and government can encourage and incent adoption of proven programs. However, educators need the freedom to do what is right for their children, guided but not steered by valid and useful research.
This blog is sponsored by the Laura and John Arnold Foundation
Related
Popular in the Community