While much of the Internet is focused on the election (or X Factor), here at HuffPost Parents we've been watching another important race. Over at Mommy Shorts, blogger Ilana Wiles is getting ready to name the Most Evil Baby of 2012.
"Being able to see the entertainment value in a baby who refuses to go to sleep or a kid who is having a tantrum over a broken goldfish cracker is part of parental survival," Wiles told HuffPost over email.
A Creative Director who writes about raising her toddler daughter in New York City, Wiles often invites parents to enter their kids in quirky contests (see: Colossal Cake-Smash Smackdown). For the current competition, the second-annual Glare-Off, Wiles chose 32 finalists out of more than 300 photos submitted by moms and dads on the Mommy Shorts Facebook page. The contestants ranged in age from newborn to 5 and each expressed rage in a uniquely hilarious way.
Update: The glare-off champion was announced on Mommy Shorts on Monday. Kadence (brace yourself for her little mug in slide 3 below) took the crown by a hair, was lavished with prizes and subsequently made appearances around the Internet. We hear her parents are extremely proud.
LOOK: The Evil Baby Glare-Off Contestants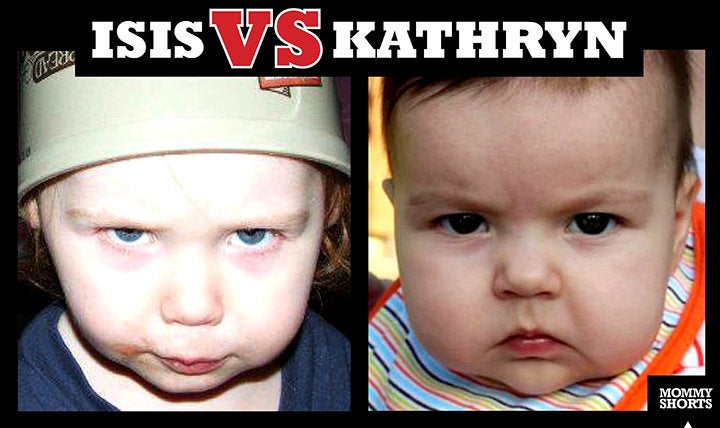 The Evil Baby Glare-Off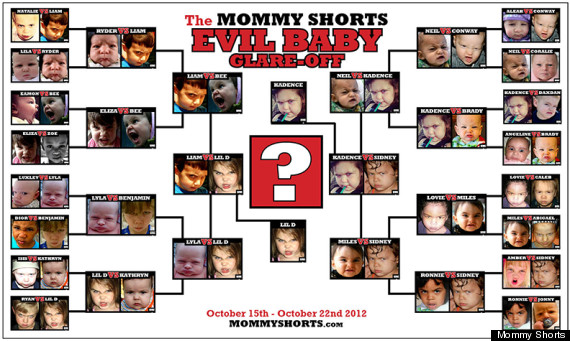 Related