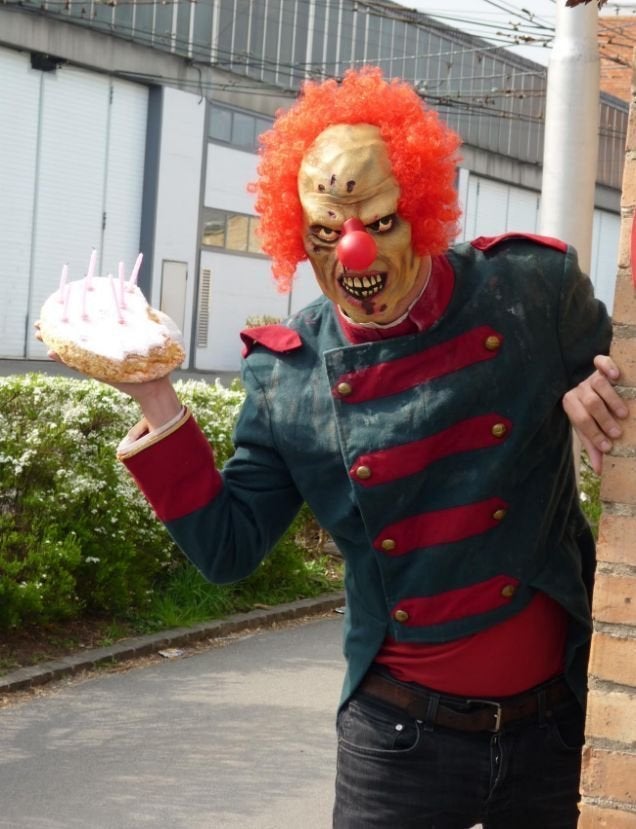 Attention parents: Just in case your children don't have anything to talk about in therapy, here's something you might want to consider:
At the end of a terrifying week, your child will indeed be attacked. Deville, wearing a freaky clown mask, will smash a cake into your child's face, Metro reported.
Throughout the week leading up to the child's birthday, "The child feels more and more that it is being pursued," Deville told Metro. "The clown's one and only aim is to smash a cake into the face of his victim, when they least expect it, during the course of seven days."
Of course, since the creepy stunt is "all in fun," Deville promises to back off if he's asked to by parents.
"If at any point the kids get scared or their parents are concerned we stop right there," he said. "But most kids absolutely love being scared senseless."
Deville, a Swiss actor working in Lucerne, told Orange News that he got the idea from watching his favorite horror movies.
Related
Before You Go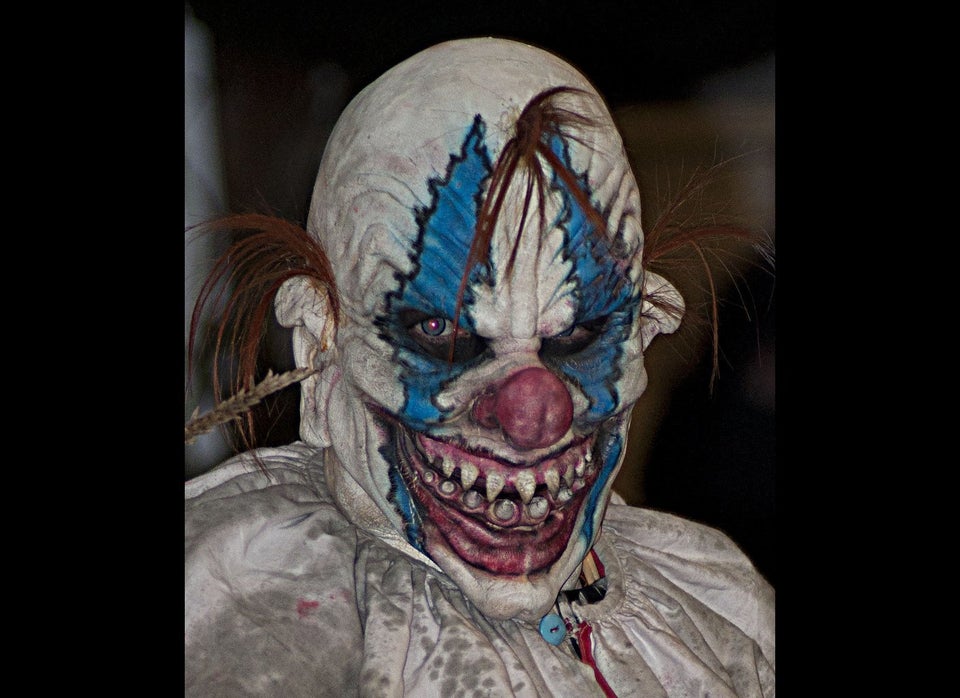 Creepy Clowns
Popular in the Community