Let's keep this one simple. There are two types of people in the world: those who want to watch the new red band trailer for "Evil Dead" and those who would rather saw their own boil-covered arm off with a rusty saw. If you're in the former category, click above and check out the carnage in the brand new teaser for Fede Alvarez's self-proclaimed "most terrifying film you will ever experience"; everyone else, look at these pictures of cats in fridges.
Starring Jane Levy and a host of other young stars-turned-fresh meat, "Evil Dead" is a remake of the Sam Raimi 1981 cult classic. It focuses on a group of friends who head to a cabin in the woods, unlock a terrible demon secret and get murdered. (Paraphrasing.)
"Evil Dead" is out in theaters on April 12. Check out the VERY NSFW red band trailer above -- or don't, and click through those cat pics below.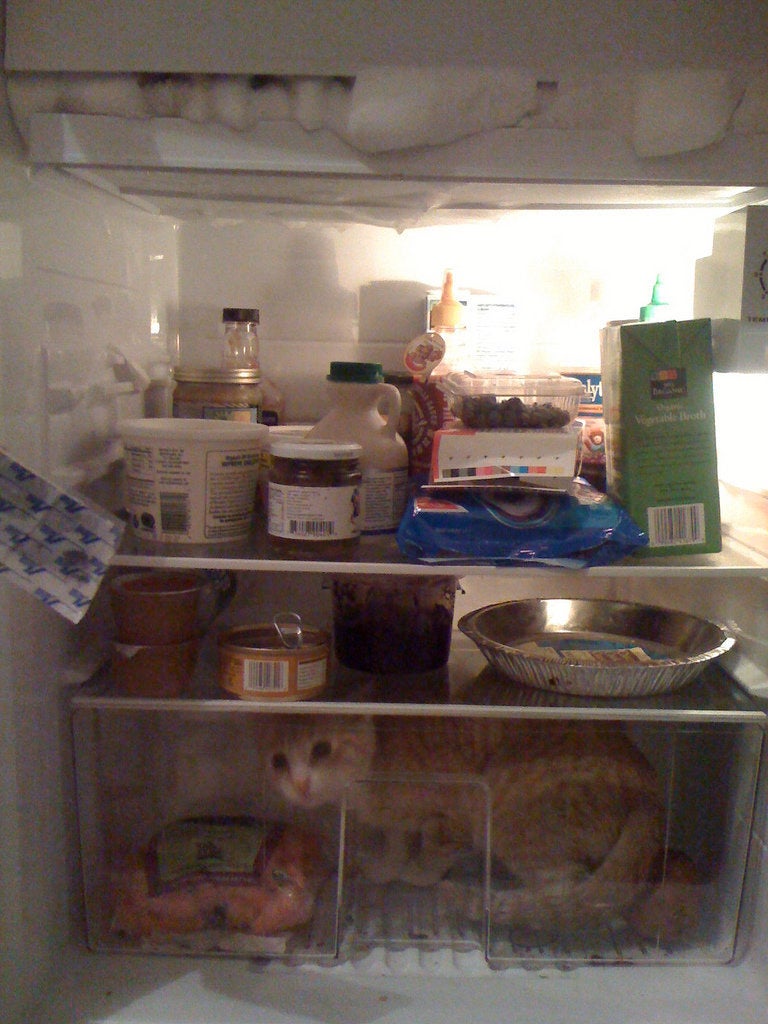 Cats In Fridges
Popular in the Community