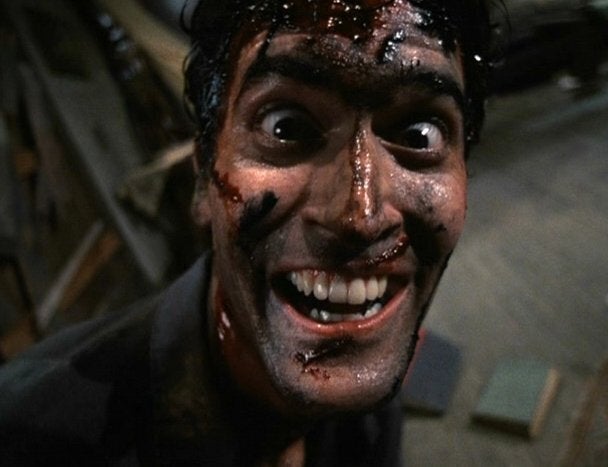 Fresh off our recent "Rewind" column, which drew attention to cult-hero-turned-Hollywood director Sam Raimi's first foray into television, Deadline reports that Raimi and actor Bruce Campbell are planning a remake of their cult hit "The Evil Dead," which followed a bunch of college students on a trip to the woods, where a whole lot of crazy things happened.
More compelling, perhaps (or heretical, depending on your personal taste) is that Juno screenwriter Diablo Cody is apparently "doing revisions" on the latest draft, which was penned by relative newcomer Fede Alvarez. The film's shoddy effects, Deadline notes, were part of the film's original charm, so one wonders how CGI could affect the rather dark storyline. Or if Bruce Campbell will be replaced by Ryan Reynolds or something.
The question of whether or not this new installment would be a complete remake or a fourth "Evil Dead" film -- there were two other sequels to the original -- had been raised in recent days, but NME posted a tweet from Bruce Campbell, which shed some light on the issue: "Believe in the remake, dawg! The project is real. In the works. Cool as hell. Scary as hell."
On Wednesday, Campbell also tweeted: "Go Diablo, go! Write like the wind!"
Check out the trailer for the original version below.
Popular in the Community