6-year-old Emilie Parker was one of the twenty young victims struck down in the shooting at Sandy Hook Elementary School in Newtown, Connecticut, on December 14, 2012. In the year since Emilie's death, her parents Robbie and Alissa initially felt "paralyzed" by the idea that evil could be so powerful in this world.
Parker wrote in a blog for The Huffington Post, "There have been times where I felt like I HAD to hold on to the dark things, like it was some responsibility I was supposed to carry. But Emilie's life was about color and joy, not about pain and suffering."
Now they've decided to speak about the unexpectedly good things that have happened since the tragedy, as strangers reached out to them with words of comfort and acts of kindness. The Parkers have made a video called "Evil Did Not Win," which honors the memory of Emilie and allows her to keep bringing good into the world. They have also created The Emilie Parker Fund in her memory, which supports the arts with funding for school and community programs, due to her love of art.
"Evil didn't win that day. We'll carry on that love that she had," Alissa Parker says in the video. "It's quiet, it's not on the news. It takes effort to find. But what I've realized through all of this is, how strong and how big God's love really is."
Related
Before You Go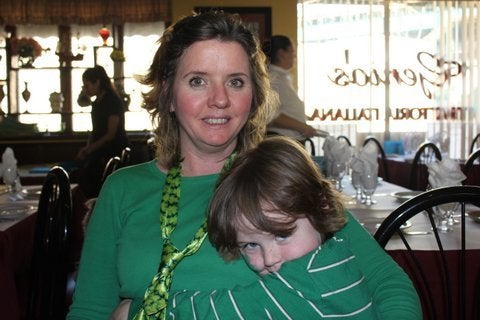 Sandy Hook Moms
Popular in the Community