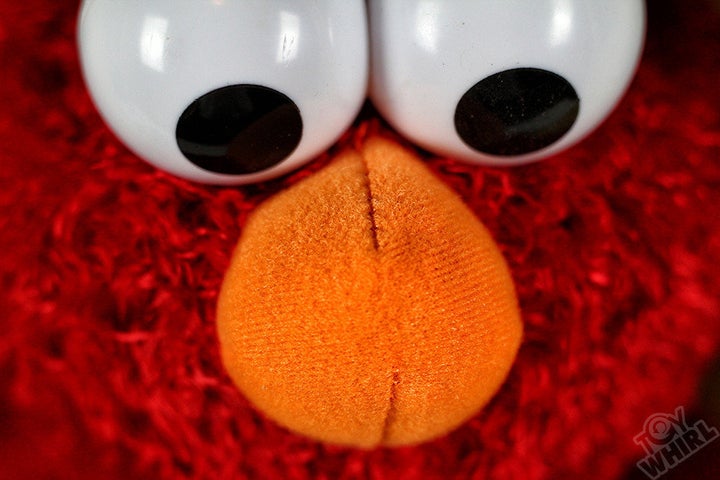 Evil Elmo is back. And this time he's in San Francisco.
Earlier this summer, Adam Sandler (no relation to the comedian) was escorted out of New York's Central Park after yelling profanities and anti-Semitic slurs while dressed in an Elmo suit.
And according to reports on parent blogs, Sandler (or an impostor) was up to his antics again at San Francisco's Rossi Park on Saturday.
"Something was off about him from the start," wrote one parent in a parent message board email published by the San Francisco Chronicle. "As he passed all of us to leave, he started yelling obscenities and anti-Semitic slurs. He just went nuts."
"The cops showed up as this dude was undressing in the corner of the tennis courts, back into his street clothes," the email continued.
[Sandler] told a lucid and detailed account of his life, and he told of his own dark past, one that might alarm parents whose children have posed with him. […]

He traveled to Cambodia and started a pornographic website called Welcome to the Rape Camp.

"I had a sex scandal," he said. […]

In one message, the man said he had had sex with a number of young girls in exchange for money in Cambodia. […]

[Sandler] sees no bearing on his role as Elmo from his past work on a pornographic site. "It's not illegal," he said, pointing to other people's sex scandals.
Watch a video of Sandler's Central Park incident in the video below:

Popular in the Community