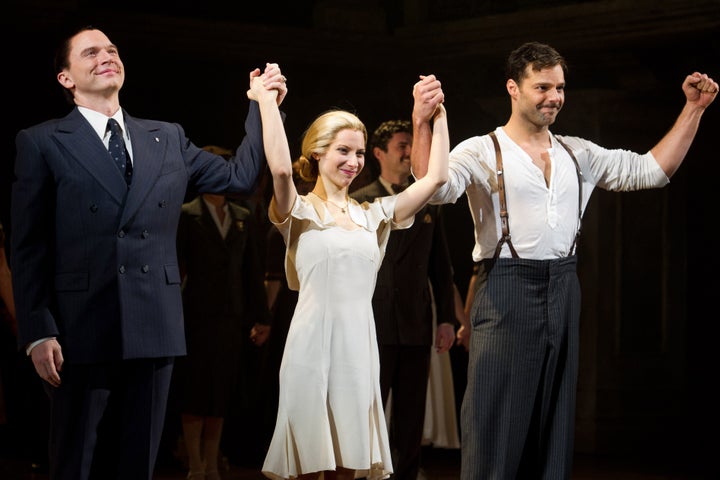 For the first time in over 30 years since the original West End Production at the Prince Edward Theatre in London, a new production of Andrew Lloyd Webber's Evita is showing these days on Broadway. It tells the story of Argentina's Eva Peron, who rose from the slums of Argentina to the presidential mansion as first lady.
After the original premiere 1978, the critiques were both positive and negative, maybe even more on the negative side. Derek Jewell of The Sunday Times called the show "quite marvelous," "an unparallelled fusion of 20th century musical experience," whereas Bernard Levin of The Times disliked it, calling it "one of the most disagreeable evenings I have ever spent in my life."
That the show continued until 1986 for over 2,900 performances, just illustrates the importance of critics. The audience will find its way, anyway, despite them.
Theatre, opera, musical... sometimes people forget that all performing arts are just that: art. And as such, something that appeals to the mind, heart and imagination of the spectator as an individual. It is in the nature of it, that no two people will experience the same. So why even try to describe the experience or worse, judge it?
Now, when one leaves the Marquis Theatre in New York after watching Elena Roger, Michael Cerveris and Ricky Martin perform their art, it is hard (I'd even say impossible) to find any unhappy faces. The words that swirl through the space are "beautiful," "great," "wonderful," combined with laughter and conversation.
As far as art can go, mission completed. There is a great disparity between that perceived positive effect the musical has on its spectators and what some wrote about it in the media.
Like many who live in Puerto Rico, I dutifully and curiously went to see Ricky Martin in a show of support for artists with origins on that little island. And when we looked into each other's eyes at the end of the show, there was this moment of exchange, where I could take a dive into his soul and feel sincere emotion of a sensitive artist who was happy to have reached so many hearts.
I've got to admit, coming from the old world, I haven't heard much about Eva Peron or the history of Argentina. But I did enjoy to follow her story from her humble beginnings to being the first lady. In fact, that much, that I already starting reading up on her. Heart: touched. Mind: stimulated. In addition, simply had a great time seeing a live performance of great artists, doing things I would never be able to.
But there is a parallel to the real world in the context of Ricky Martin playing Che, speaking on behalf of the people of Argentina. The island he comes from, Puerto Rico, is in a way like Eva Peron: Right now, it's in the slums with crime rate through the roof, drug problems getting out of control, politicians seemingly more interested in their own careers and egos than doing a job and a very much beaten economy, that not really a lot that works as it should -- topped only by having the political status of a colony of the United States with the "honor" of sending young men to the U.S. military, but not even the right to elect the U.S. president (despite being U.S. citizens).
But who knows, maybe Puerto Rico will soon rise, in an effort of the people, work itself out of its problems and reach the top -- just like Evita did. Maybe it could even start with a short stint of the Evita musical in Spanish in Puerto Rico...
And for those stimulating thoughts, I thank you, Ricky Martin and your fellow actors. And of course, for letting me feel your soul. And for the critics, do what you do best (I guess), if you can't help it -- I hope the audience finds its way despite of you.
Evita, music by Andrew Lloyd Webber, lyrics by Tim Rice. Directed by Michael Grandage. Sets and costumes, Christopher Oram; choreography, Rob Ashford. At Marquis Theatre, 1535 Broadway, New York. Visit www.evitaonbroadway.com
REAL LIFE. REAL NEWS. REAL VOICES.
Help us tell more of the stories that matter from voices that too often remain unheard.