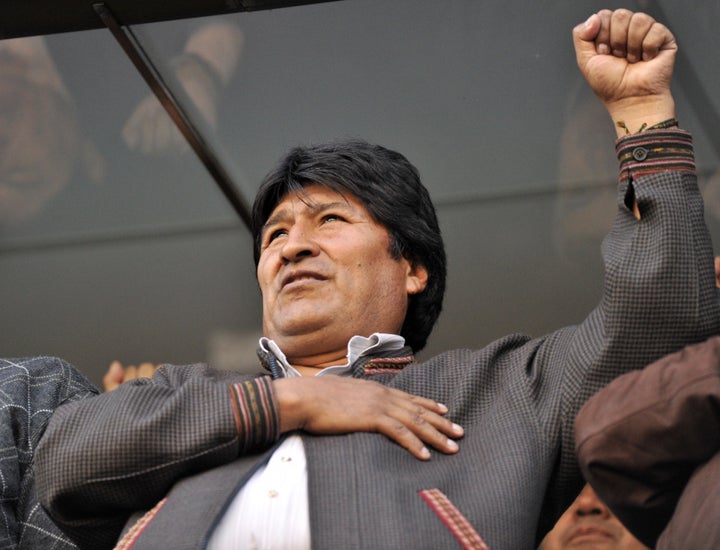 When Bolivian President Evo Morales traveled to the United States Wednesday to attend a U.N. General Assembly meeting on the first anniversary of the recognition of potable water as a human right, it was not without fear. Earlier this week, Morales said he suspected the U.S. to be plotting to plant cocaine in his plane while in New York, in an attempt to discredit the Bolivian leader with narcotrafficking, Bolivian paper La Razon reported.
"Do you know what? I think they have to be preparing something. So much that I'm afraid to go with our airplane to the United States. " CNN quoted Morales saying on a meeting with coca leaf farmers in Cochabamba. "Surely when we arrive, they can plant something and detain the presidential plane."
U.S. - Bolivia relations have been tensed for the past few years. In 2008, Bolivia declared the American ambassador to Bolivia Philip Goldberg persona non grata, prompting the diplomat to leave the country. Two months later, Bolivia expelled the U.S. Drug Enforcement Agency from the Andean nation. In 2009, Bolivia expelled Fransisco Martinez, another U.S. diplomat, accusing him of conspiring with opposition groups.
REAL LIFE. REAL NEWS. REAL VOICES.
Help us tell more of the stories that matter from voices that too often remain unheard.