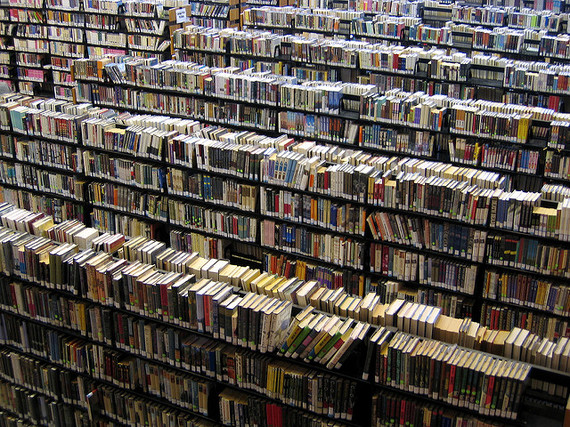 photo by Jan David Hanrath

I had the pleasure, recently, to be the guest speaker at the annual reception of LUCC: Libraries of Union County Consortium, to share my story as a self-published author. It was an eye-opening evening as I listened in on discussions about the state of libraries, what they mean to the community in which they serve, and the ever-expanding array of services they provide.
The thing I was most struck by was how libraries are able to evolve while staying committed to their traditional principal of democratization. For a public institution which started sometime in the 1700s (an exact date and location is subject of debate) it has strong traditional roots. But take a close look at libraries today and you will be impressed by how they are modernizing and staying in check with advances in how books, newspapers, and magazines are read, how people access information and media, and advances in technology. Their willingness and ability to stay relevant is driven by their mission to build community. So now, you can find books in myriad formats. Many of which you never need to leave your house to borrow. Same with music and movies.
Let's say you decide to change out of your pajamas and actually go to the library. There you can attend a class: how to knit, how to do your taxes, how to use an iPad, cook healthy meals, garden. Maybe you live outside a big city; your library just might live-stream an opera from New York, or theatre from London. Did you know that many libraries off free museum passes, coordinate trips, provide Zumba classes? Those are some of the programs for adults, there are just as many for children.
As a self-published author, I appreciate the willingness of libraries to stay current. Especially since changes in the world of publishing are happening so quickly, the pathway thus far for an indie book to find itself onto a library shelf has been somewhat amorphous. We've had to walk our book into individual libraries and ask if they'd acquire it, or apply to Baker & Taylor, or distribute to Overdrive through Smashwords, or participate with programs like Self-e. All of these have pros and cons. Until there is a universally recognized and efficient system it's good to know that libraries have experience navigating an influx of change. Many indie authors ignore the library market of readers because those readers get the book "for free." But authors need to consider the power of the library patron if just to regard their passion for books and a love of discussing them. That's someone I want reading mine.
Today, I read a story about how a library saved someone's life. It speaks to the power of books and the need for books of all kinds to be available to everyone. Not just for people who can afford to buy them online or at the bookstore. The library in this article was actually a bookmobile which drove to a remote impoverished Native American community. It was the discovery of books for this then young girl, which gave her inspiration and aspirations. She went on to enjoy a life-long career in libraries.
If the #1 marketing goal of an indie author is to "find your reader" it is a no-brainer to look at libraries. While some libraries have been reluctant to consider including self-published books I do believe it's because it's difficult to ascertain the quality and appeal, and there is limited space to contend with. Also, it's been difficult for indie authors to make their books available to the distributors libraries use. But all change includes some growing pains, and self-published authors should be encouraged by libraries' willingness to stay relevant to the community by offering an ever-evolving array of products and services.
Eva Lesko Natiello is the author of New York Times and USA Today Bestseller THE MEMORY BOX, a psychological thriller about a woman who Googles herself and discovers the shocking details of a past she doesn't remember.
Support HuffPost
The Stakes Have Never Been Higher
Related
Popular in the Community