 John Sculley served as chief executive of Apple between 1983 and 1993, during which time he oversaw the ousting of Steve Jobs and a tenfold increase in Apple's sales. Sculley left Apple in 1994 -- Jobs returned several years later -- and the former Apple executive is currently managing an investment firm with his two brothers, advising entrepreneurs from Silicon Valley to Singapore and focusing on developments in health care.
HuffPost spoke with Sculley about the state of innovation at Apple, what might be coming next and the advice he gives to all entrepreneurs.
You wrote in a blog post earlier this year that Steve Jobs invented a kind of predecessor to the iPhone -- the Mac Phone -- in the 1980s. Are there any other concepts he toyed with that might materialize?
If he were alive today, I suspect he'd be really fascinated about what's happening with sensors. When you look at the ability to capture all kinds of information with sensors and then customize services back to individuals, that is so Steve Jobs. That's the kind of thing he'd have salivated over.
I think the next big area of product [innovation] is probably not around a television, as many are speculating -- actually, Apple TV is pretty good right now. I think it will be around wearable sensor-type products.
In a recent interview, you observed that Apple is experiencing a "lull in innovation." What do you attribute that to? And how can Apple emerge from that? I don't think that it's because Apple has lost its ability to innovate. My guess is that it has nothing to do with Apple at all, but with the current stage of technology.
Moore's law has been completely predictable for 40 years. You really need about a generation between each of [the] big innovations and the big innovation we're going through now is all about cloud computing. You can only surf the big wave when there are big waves, and there are moments when technology is poised for innovators to come in and do something spectacular, and then there are other moments when you just have to play out an opportunity and wait for next big wave to come along.
So what's the next "big wave"?
Right now the big wave is mobile video. It's suddenly practical to do very high quality video wirelessly over mobile devices and we're just in the early days of that. And right after that comes wearable sensors with big data analytics that will get mined by innovative companies There are just moments when all the stars are aligned for breakthrough products. Steve had a tremendous talent to be able to spot those ahead of everyone. The question is, who is going be the one to spot the next big trend, the alignment of stars? I'd bet my money on [Senior Vice President of Industrial Design at Apple] Jony Ive being the person to spot that.
This is the first time since your tenure as CEO -- and the period immediately following it -- that Apple has operated without Steve Jobs. What's your advice to the company?
Steve left behind a great vision for Apple, a great culture and an extraordinarily talented executive team, so this is not a company in trouble, and I think Apple is getting unfairly beaten up.
Apple is now being challenged by the combination of Samsung and Google. I have the iPhone and iPad and Galaxy Note. Apple makes really good products, and Samsung makes really good products. It's really a two-horse race. Where I think Apple is exposed: the price points of Apple's products are just so high by comparison with Samsung's. My sense is that there's a big opportunity that Apple is either going to miss if it doesn't bring out lower-priced products for emerging markets, or that it can end up getting and becoming huge success story if does.
In 1987, you helped develop the concept for Knowledge Navigator, which many have compared to Siri. What do you imagine the Knowledge Navigator of, say, 2030 looking like?
I suspect in that era it will be less about a product you pick up and hold in your hand like smartphone. It'll be much more about you being personally connected to a system where things happening passively. We've been going through this active stage where you have to tap a screen, speak to a computer, or look at screen, and we're so conditioned that that's what computing is about. But we may soon be in an era where you don't do anything, but there'll be tech around you monitoring your health, making judgments about what it believes you like and protecting your safety.
You're presently working with several health care startups. What do you foresee will be the biggest change that tech catalyzes in the world of medicine?
The change will be even bigger than what we've seen with online banking or e-commerce. Health care missed the PC and Internet revolutions, but it can't afford to miss the cloud and mobile revolution.
Sensors are at the early days of what they'll be able to do. You're going to be able to track anything you can think of from a health standpoint. If you're driving a car, it will be totally practical in the next 5 to 10 years that you'll be able to evaluate someone's health conditions just by monitoring them as they ride around in the car.
There will be major, big-brand consumer health services that will become institutions that everyone takes for granted. I'm confident that in health care we'll see consumer-branded institutions every bit as big as Walmart or McDonald's, but this time focused on health and wellness instead of selling products.
You mentioned you're now "mentoring" several startups. What's the most important advice you give to entrepreneurs?
The easy part is getting the vision, getting people to believe in it, recruiting talent and raising money. The hard part is that disruptive innovation takes place on the edges of transformation, and it's a thin line between success and failure. The most important skill of all is the ability to adapt and recover.
This interview has been edited and condensed for clarity.
Related
Before You Go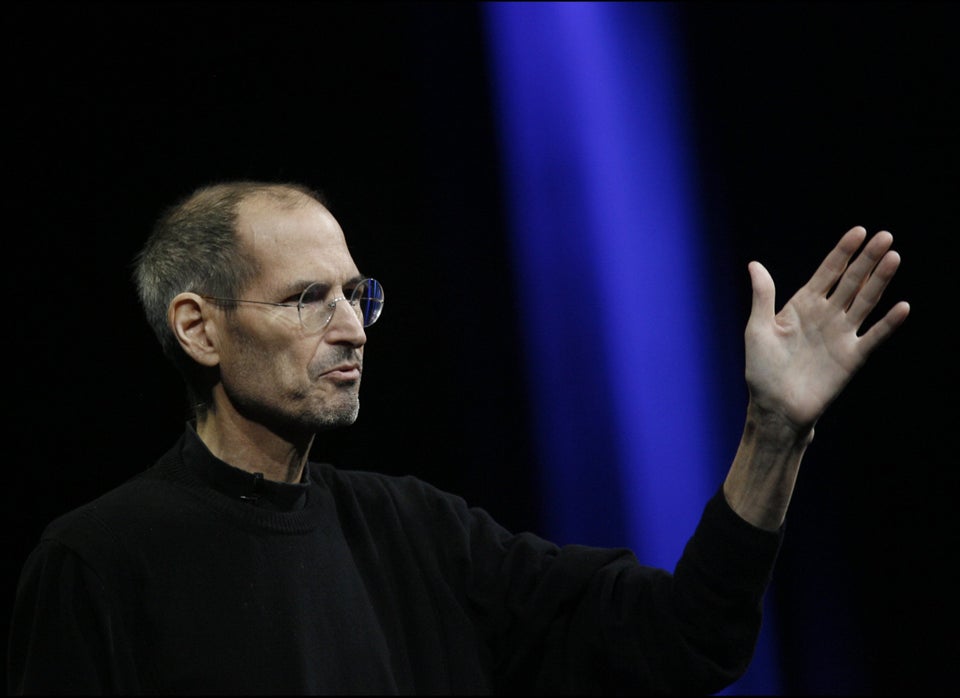 Steve Jobs' Best Quotes
Popular in the Community