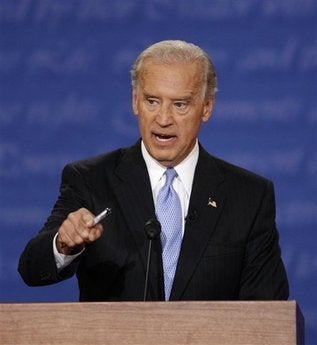 The consensus from the debate seems to be that while Sarah Palin exceeded the exceedingly low expectations set for her, Joe Biden won the night. The word comes from former members of the Bush administration and even John McCain's former press secretary.
Torie Clarke, who worked with McCain back in Arizona and with the Bush Administration's Department of Defense, had the following remarks on ABC:
"I'm so surprised at what we are talking about before and after the debate. Before the debate the speculation was all on Sarah Palin, how well can she do, can she answer the tough questions? Nobody was paying attention to Joe Biden. I think Joe Biden had his best night tonight. He came with one mission, and that was to go after John McCain, and he did it, backed up by facts. I think he did a better job tonight of tying McCain to the Bush administration than Obama did last week.
Matthew Dowd, who worked for George Bush's communications team while in the White House, followed Clarke and he too agreed that the Delaware Democrat took the evening.
"I think, you know, I agree with her on this. I think Sarah Palin did reasonably well. The death spiral she has been on for the last week, she survived. She's lived another day. She did well. But I think, when the polls come out in the next two, three days, Joe Biden won this debate."

Popular in the Community