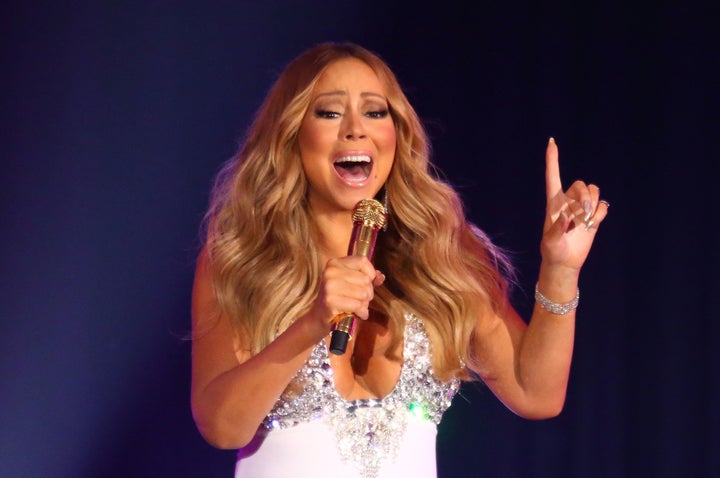 If you tuned into Mariah Carey's reality TV gem, "Mariah's World," you might remember Anthony Burrell, her choreographer and creative director who seemed constantly at odds with her team.
Burrell was fired before the series wrapped up its first season following Carey's disastrous (and instantly iconic) New Year's Eve performance. After a series of lackluster moments from the singer's recent concerts, which have quickly gone viral, Burrell is speaking out about his time working with the diva herself and how she's at risk of tarnishing the sweet, sweet fantasy.
"It's just typical Mariah," Burrell told Complex. "Mariah is clear: when she doesn't wanna do something, she doesn't do it. She's performing with lackluster and no fucks given, and it's taking away her star."​
Choreography has never been Carey's forte, but Burrell has noticed a definite decline in her engagement after viewing videos of recent performances. The "I Don't" singer is currently on tour with Lionel Richie, but will return to her Las Vegas residency for a Christmas-themed show in December.
"Working with an artist like Mariah, who's not a mover first, it's always a challenge to get them to think physically and not just vocally," he said. "You always have to keep in mind that they're a singer first. The priority is not teaching them 100 counts of 8, or endless routines. I wanted to give Mariah a modern push to revamp her, give her a fresher, more modern feel, make her more aware of her body and her lines, and not look like her feet hurt when she's walking."
Burrell, however, takes the greatest issue with Carey's inexperienced team, which he thinks is "playing things by trial and error," instead of protecting the singer from potential missteps.
"You're a legend," he added. "But you don't care, your team doesn't care. They're not guiding and directing her. She's back to where she was before. It's not like she's never looked this bad before; I just stepped her game up."
Do we even need Carey to respond? We're pretty sure it's going to sound something like ...
To read Burrell's full interview, head over to Complex.
Before You Go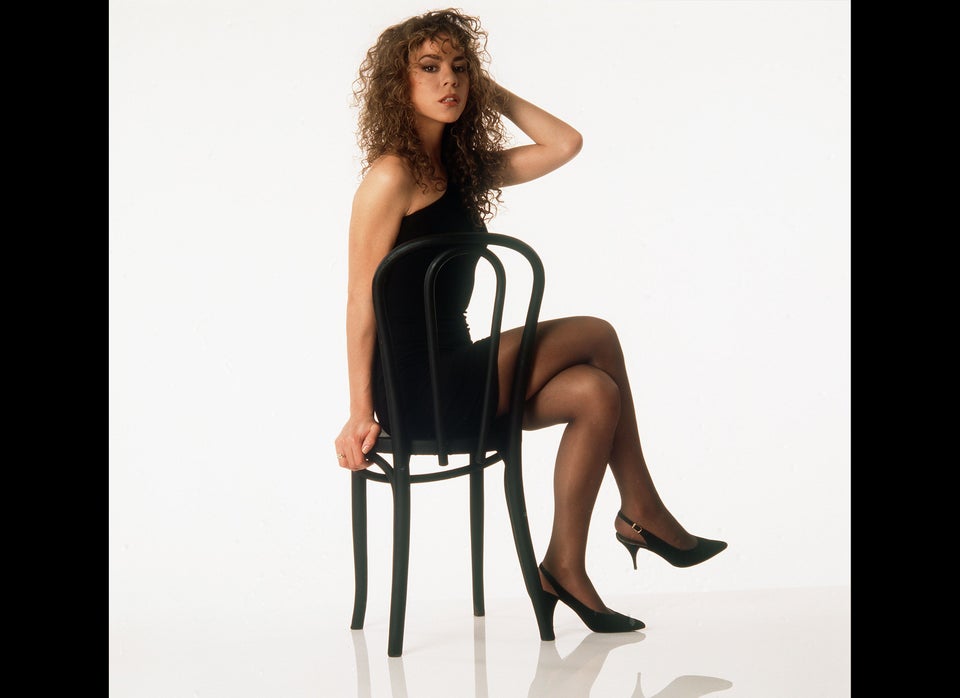 Mariah Carey Through The Years
Popular in the Community